HOW MUCH MONEY YOU NEED TO START CRYPTO TRADING: BTC XRP ADA DOGE DOT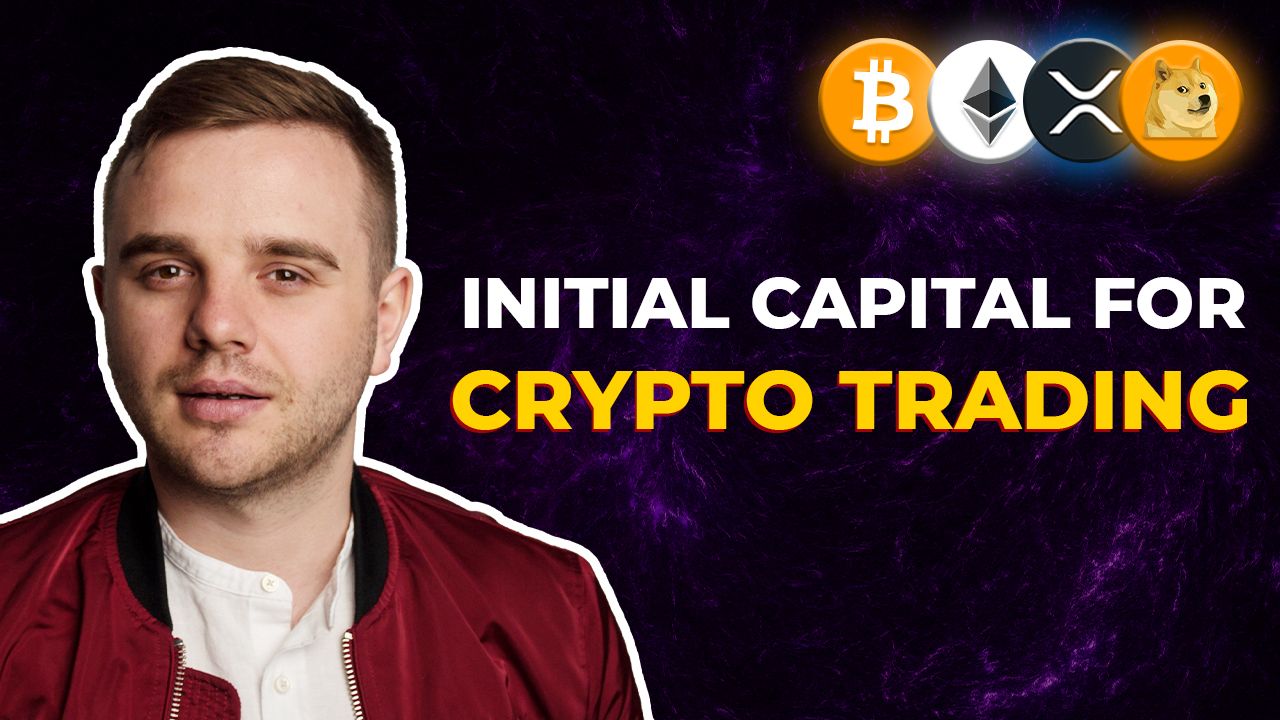 Every trader at the beginning of his career asks himself the question: how much money should I have in my account to start trading? The answer is very simple: the less the better.
Better yet, start with a demo account. Read this article to find out how to do it.
Can a large amount of money in an account be a mistake, you may ask. Paradoxically, yes. A common mistake traders make is to trade with a large account at once. You may risk 100 bucks on a 10 000 USD position and 200-500 bucks on a 50 000 USD one. Yes, even 10k USD is a lot for a beginner. The less you have in your account, the more careful you will approach trading. You will carefully think over your strategy, your every move, and that is the only way you can have an understanding of the market. Understand, you can't make money on a large account if you can't do it on a small one. With a larger amount of money, it will be much more difficult for you emotionally, because the fear of loss grows in proportion to the size of your account. Often the trader's desire to win back his account can be explained by entering a transaction with a larger volume relative to the deposit. But one mistake leads to another. If the deposit will enter into a trade with large volume, it might not even withstand a correctional movement, to say nothing of a prolonged drawdown. As soon as the capital stops satisfying the broker's margin requirements, the trade will be closed with a huge loss. A high load on the deposit is almost every beginner's mistake. If a trader has a large deposit, it is impossible to use a large volume for the same reason as mentioned above. In addition, trading with small capital is limited by the number of open positions at a time – no more than one or two open positions. The optimal range of lots for deposits from $500 to $1000 is 0.01-0.1.
We recommend investing no more than $500 into your account at the beginning of your trading career. If you can – it's better to spend money on training with a specialist, to find yourself a mentor in trading, than to just lose money, mistakenly believing that you will be lucky to trade on your own.
It is important to start with a small deposit, because only according to the official statistics of the 3 largest brokers in the world, 77% of people lose their money at the start of trading.
If you have not yet invested money, read the article how to do it with a minimum fee
Screenshots from the first pages of the websites of the 3 largest brokers:
SaxoBank



For crypto exchanges the situation is even worse – up to 90% lose their money. That's why we strongly recommend starting with a small deposit or demo account.
You can use a demo account with the possibility of futures trading at Binance.
Trading is about analysis. So don't get greedy and don't start your trading with large sums. The possibility of losing is very high.
See more in the video