THE DIFFERENCE BETWEEN A BROKER AND A CRYPTO EXCHANGE
After analyzing the discussions on many forums devoted to trading digital currencies, it becomes clear that many participants do not see the difference between crypto exchanges and brokers. There is a significant difference.
Unlike crypto exchanges, most of which were created a year or two ago, many brokerage companies have a long history. For example, such broker as HYCM has been regulated by the UK since 1998 and has been providing trading services since 1977.
HYCM's clients get over 300 trading instruments, a personal account manager and 24/5 customer support. Their deposit/withdrawal commission is 0%. They really have the lowest spreads and lowest swaps. All this points to its well-deserved positive reputation.

It should be said that over the years cryptocurrency brokers have managed to perfect their methods of dealing with hackers. Thus, we regularly hear about the hacking of crypto-exchanges and theft from the wallets of their clients, but there is no information about anything like that against brokers so far. Although their turnovers amount to billions and tens of billions of dollars per month, and there are plenty of people willing to profit at their expense. Before 2017 brokerage companies mostly specialized in currency trading at Forex market, deals with precious metals, stocks and futures. But the frenzied growth of cryptocurrencies in 2017 forced them to pay attention to this market, which previously they treated, let's face it, with a certain disdain.
Cryptocurrency exchanges are and will remain vulnerable to hacking. This does not mean that cryptocurrency brokers cannot be hacked or their funds cannot be stolen. The difference is that brokers are regulated by the authorities, so their customers' deposits are protected to some extent by an insurance system. Compensation in case of hacking and theft of funds is not a bad advantage in the eyes of users who come from an unregulated environment of crypto exchanges, where at times it is impossible even to determine the localization of the site.
Over the past few years, cryptocurrency exchanges have discredited themselves more than once. Many remember the scandalous bankruptcy of Mt.Gox in 2013, when all clients' money was lost. That year, BTC-e, one of the largest exchanges, stopped working for several months, freezing traders' funds. Fortunately, the situation was resolved and work resumed in September. At the same time brokerage companies are regulated by the law more often than not. According to the sad experience of many inexperienced traders, most of the scam brokers are regulated by such countries :
Republic of Vanuatu
BVI (British Virgin Islands)
Seychelles
When brokers entered the crypto-industry, they also brought their own trading arsenal, which, it should be noted, is much bigger than the one offered by exchanges. Let us note only three principal points. These are:
the ability to earn both on the rise and fall of cryptocurrencies;
the ability to use a large leverage, reaching 1:1000;
the ability to use a huge toolkit for technical analysis and algotrading (automated trading).
Many brokers offer the world's most popular platform MT4 (MetaTrader 4).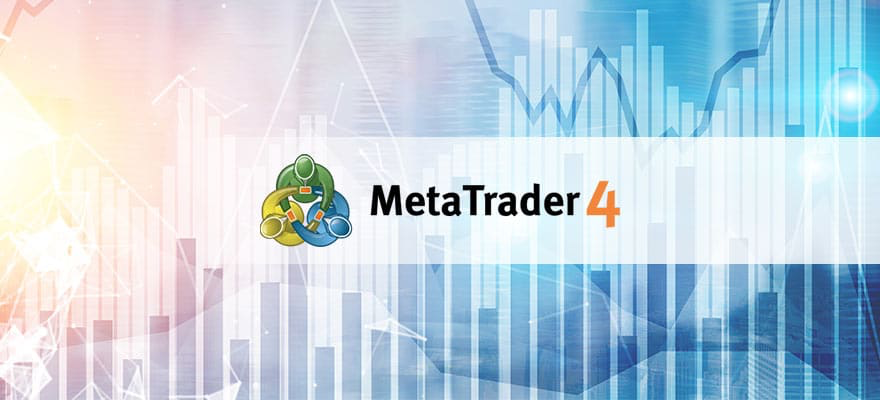 Why has it become so popular? The platform is simple and easy to use, but it provides traders with excellent opportunities for technical analysis in the form of a huge number of indicators and graphical tools. It can also be used to copy deals of more experienced traders and market professionals (but we do not recommend you to rely on the actions of any trader, no matter how experienced he or she is). In addition, a lot of trading algorithms were written for MT4 and thousands of robo-advisors were created on their basis allowing trading in fully automated mode without wasting energy, time and nerves on long watchfulness at computer monitors.
In fact, there is a whole gradation of fraudulent actions towards traders, this includes:
The promise of huge returns. Even a not very experienced trader knows – it's almost impossible to earn 10% for a month without using a significant part of your funds. You must understand that the higher the earnings, the higher the risks. Money does not come out of nowhere, to get it you must first invest it. Taking into account how volatile modern markets are along with margin possibilities it turns out that one can really earn a lot, but there will always be a significant possibility to lose everything.
Income Guarantee. No one can guarantee success, even the most experienced traders always know that any deal can close with a loss. There is no way to make profit forecasts for the period of time, because everything is moving right today and can turn around tomorrow. Only a swindler is sure of a stable income, forex cannot guarantee anything.
We also recommend finding out the real reviews about the broker from traders. For this purpose there are a lot of forums on the Internet, where you can easily find information and ask questions. The main criterion here is to recognize a "true" review. True reviews are usually supported by all sorts of documents: various screenshots, copies, emotional vocabulary may be used. These reviews are not written according to the script and, in the future, they are the ones that help the broker to gain a good reputation on the market.
Alternatively, you can use this service:
https://www.trustpilot.com/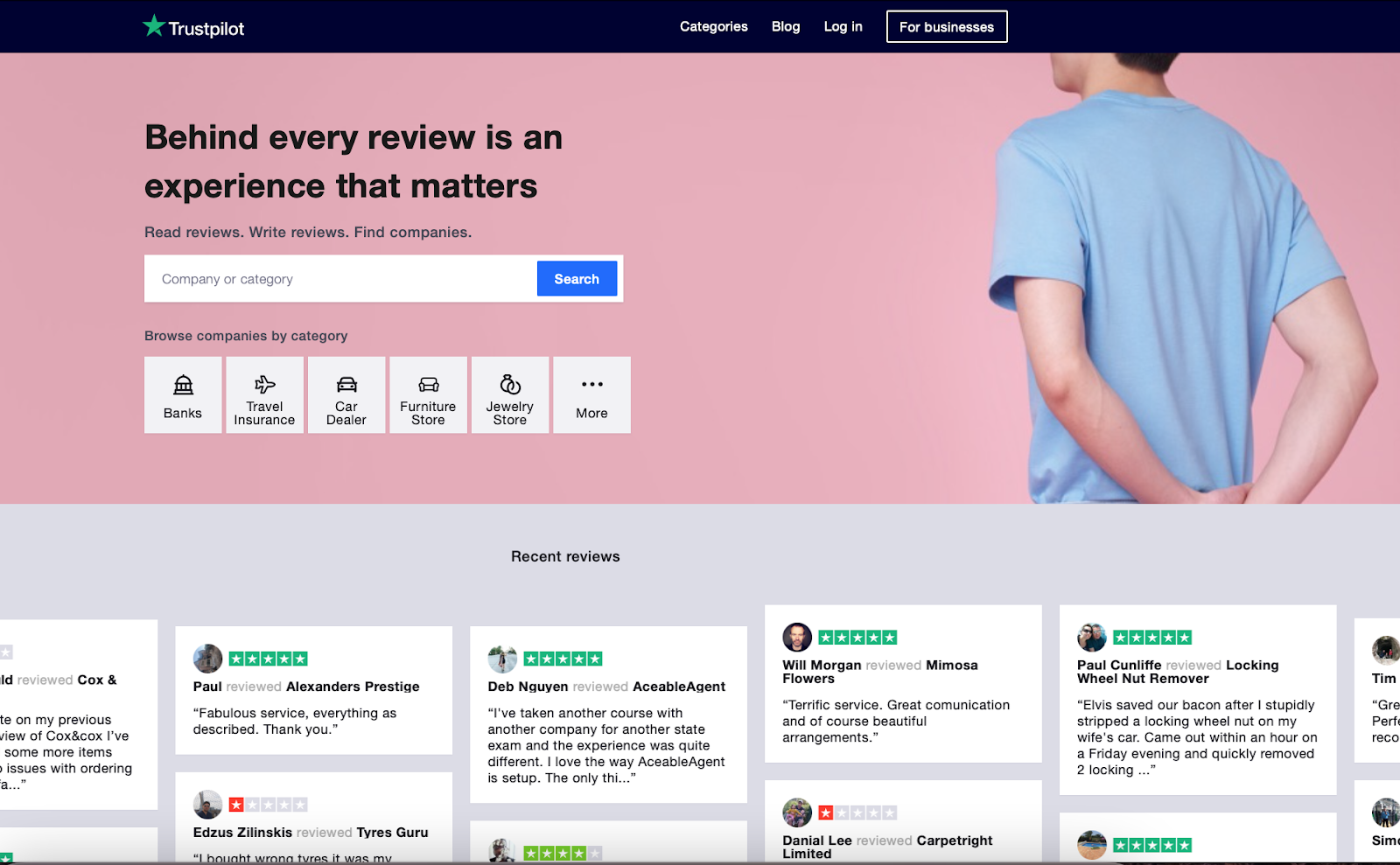 Quite often we could hear reproaches to crypto exchanges from newcomers who transferred fiat money to their trading accounts and lost up to 15% of amount on conversion. Now the situation has changed for the better, but still brokers' deposit/withdrawal conditions are often more competitive. Many of them compensate the commission for deposit and in rare cases even for withdrawal. More often it is possible to receive funds back on a card or payment system, having paid no more than 1 % from the sum. In addition, some brokers already have trading accounts in bitcoin, which means that all transactions will take place without conversions and other costs.
Let's also figure out what are the similarities and differences between a cryptocurrency broker and an exchange when we talk about them as sources of income? After all, both the exchange and the broker profit from trading commissions.
Traders often choose cryptocurrency exchanges because of the variety of trading pairs for which they have a rather large spread because of the liquidity of the relatively small market depth . But they often charge higher commissions for trades, withdrawals, and sometimes even deposits. A broker, on the other hand, usually offers lower withdrawal and transaction fees, but they trade larger amounts, so the overall profit from the fees can be the same as the exchanges.