The best Crypto Exchange for Trading!
By Yuriy Bishko Updated February 06, 2023
BikoTrading Academy
Are you located in the US/Europe/UK or another country where Binance futures are banned? Are you tired of constant verification and afraid of choosing an unreliable crypto exchange that will stop working, as it happened with FTX? Welcome Bybit - an exchange we have been working with for several years. Bybit is the best, safest exchange for trading. In this article, we will tell you more about the platform and highlight all its advantages.
KEY ISSUES:
How to choose a reliable exchange for cryptocurrency trading
Advantages of the Bybit exchange
Bybit: crypto exchange without KYC verification
Why is Bybit better than Binance?
How to trade crypto futures in the US on Bybit
Criteria for choosing an exchange for trading
To choose a reliable and convenient exchange, pay attention to the following criteria:
Popularity. The more users trust the platform, the better;
Transparency. The company should publish data about the exchange and report to traders;
Regulation. It is ideal if the exchange is licensed by a financial regulator;
Duration of work. An exchange is like a bank: the longer it operates, the more trustworthy it is;
Trading volume. It shows how much money is in circulation and how many people use the exchange;
Liquidity and financial reserves. Evaluate these indicators and compare the chosen exchange with others;
Interface. For beginners, it is important that everything is clear and simple, and for experienced traders, it is important that there is a large number of indicators, charts, features, and options;
Commissions. The lower, the better;
Technical support. It is important that there are many ways to contact support, as well as that it works 24×7.
The Binance exchange can be called the undisputed leader. However, what if your country (Europe, the UK, the US, etc.) bans Binance futures? Or what if you need to trade anonymously, without providing your passport details? The Bybit exchange is the solution.
Watch NOW on Youtube: The best Crypto Exchange for Trading! Exchange without verification
We chose this crypto exchange for the following reasons:
1.According to CoinMarketCap's ranking of derivatives exchanges, ByBit is second only to Binance;
2.To register and trade, you only need a phone number and an e-mail, no passport data is required;
3.Exchange reserves consist of stablecoins (50% of reserves) and top cryptocurrencies (Bitcoin and Ethereum);
4.Bybit can be connected to ATAS and receive data for the analysis of DOM and Footprint indicators;
5.The ability to view statistics and analyze your own trades.
However, this is just our personal opinion. Below, we will tell you what advantages Bybit has compared to other exchanges.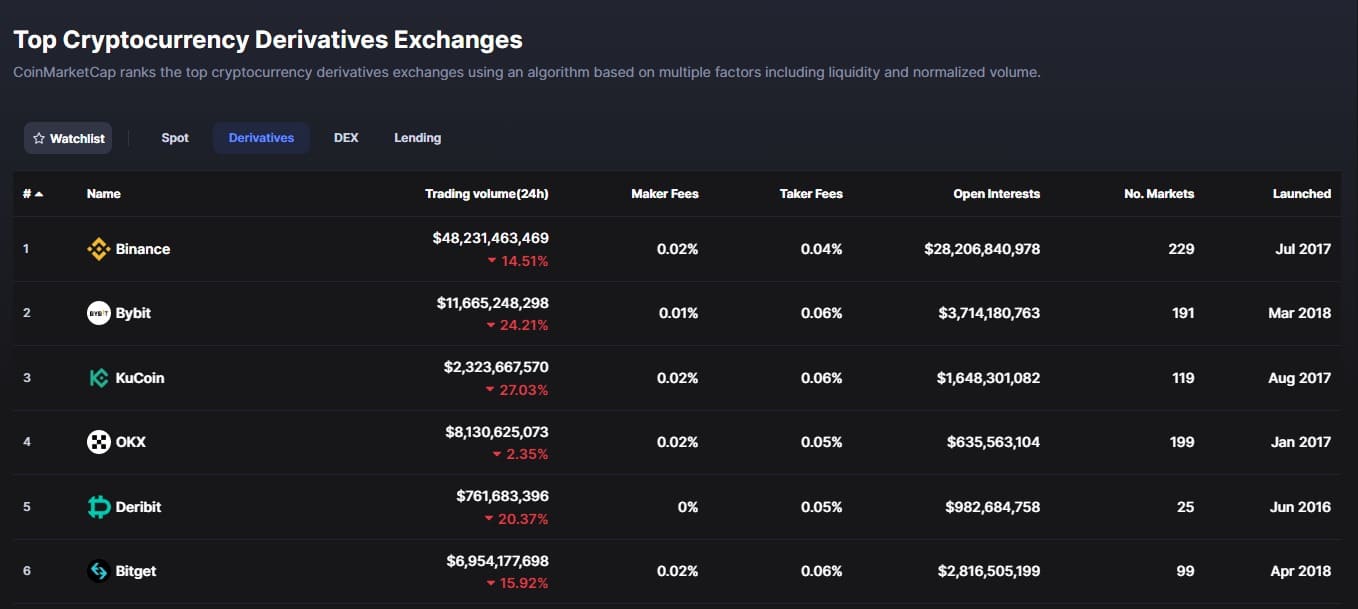 Advantages of the Bybit exchange
Reliability. Bybit is ranked second in CoinMarketCap's rating of derivatives exchanges, behind only Binance. The service calculates data using a variety of indicators, including trading volume, fees, liquidity, etc.
No KYC verification. To open an account, it is enough to enter your phone number and email. There is no need to provide passport data, proof of income, or other documents.
Verified reserves. Bybit openly publishes data on its financial reserves, which consist of USDT, BTC, USDC, ETH, and other assets. The owners of the exchange keep more than 50% of their reserves in stablecoins, so the situation that happened to FTX will not happen to Bybit. FTX kept most of its funds in its own coin, and therefore collapsed as soon as the token fell in price.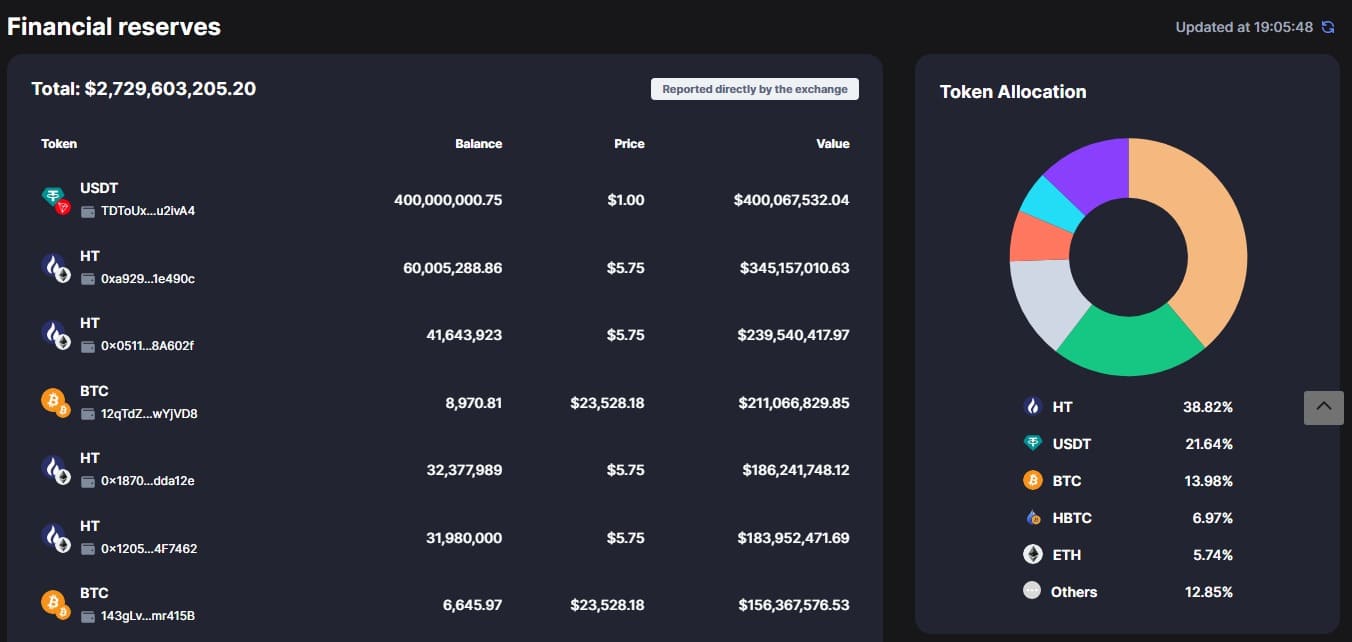 Access to futures without restrictions. Do you need a crypto exchange to trade futures in the US, Germany, Canada, Britain, and other countries where crypto futures are not allowed? Bybit will allow you to open futures trades without restrictions, no matter where you are or reside.
Favorable conditions. Commissions here range from 0.01% to 0.06%, and various loyalty programs, promotional codes, and promotions will help you save even more. In addition, Bybit has a generous referral program: you will receive 30 USDT for registration, and 240 USDT for each referral that joins through your link. The absence of commissions for depositing and withdrawing funds is also a positive feature.
A wide range of trading opportunities. This includes derivatives, leverage up to 100x, spot trading, and even luncheon trading. P2P trading on the exchange is also in great demand.
High level of security. There have been no situations with hacker attacks and hacking on the exchange at all: security is guaranteed by SSL encryption, anti-phishing in emails, a 2FA system, and management of devices used to log in to the trader's account. Users can further increase protection with two-factor authentication and cold storage of cryptocurrencies.
Simple and user-friendly interface. The exchange is somewhat similar to Binance: there is a familiar white and orange color scheme, the usual arrangement of sections and products of the exchange. The interface is easy to understand and convenient to use.

So, why is Bybit better than Binance? The answer is that there is no KYC verification, futures are available to people from most countries, commissions are ultra-low, and anonymity is maximized!
Registration and trading on Bybit
Here is a step-by-step guide to getting started on the exchange:
1. Go to bybit.com;
2. *Turn on VPN (for residents of the USA, UK, etc.);
3. Click on the Registration button in the upper right corner;
4. Choose a registration method - using a mobile number or email;
5. Enter the data and click on Get a gift;
6. Use the exchange by depositing to your account via crypto wallets or P2P!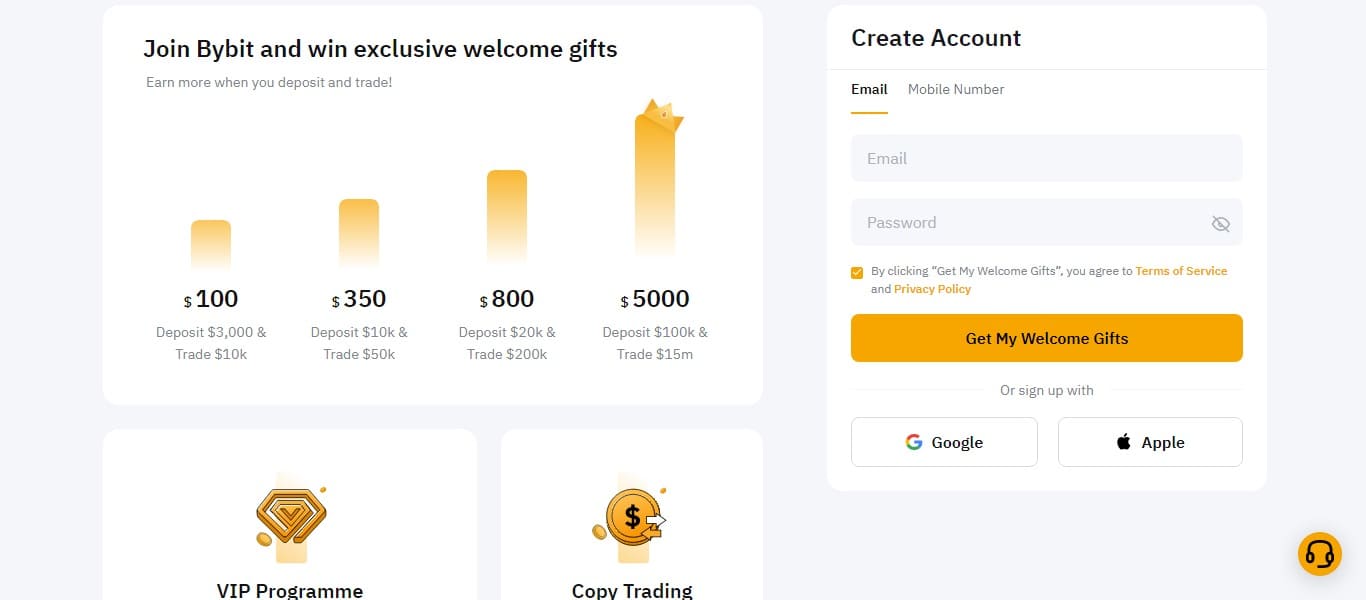 Conclusions
Bybit is a cryptocurrency exchange founded in 2018. The platform is the second in the TOP of crypto exchanges around the world and is characterized by maximum anonymity: there is no mandatory KYC verification, as well as no restrictions on futures trading by citizens of the United States, the United Kingdom, European countries, and others.
However, simply creating an account on the exchange is not enough to make a profit. We recommend you join our Advance BikoTrading Club and start making money with us!