How to get access and open the Greenwich indicator
1.Register on the site https://www.tradingview.com/
2.Send us your nickname

3.If you have been granted access, go to the CHART section

4.Open a BTC / USD trading pair on the BITSTAMP exchange (this exchange has a long history of bitcoin, so it is important to choose it for the correct operation of the indicator, you can open trades on any exchange !!!)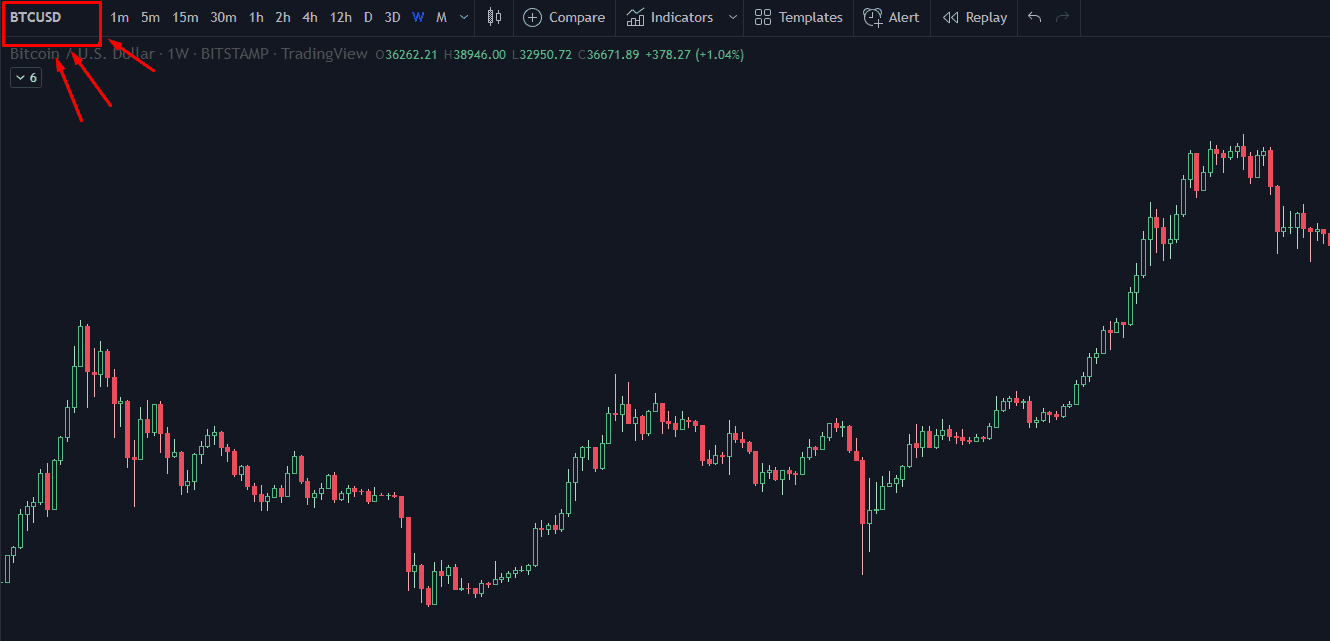 5.Once the chart is open, select the weekly timeframe (this is necessary because the algorithms work only on this timeframe)

6.Next, at the bottom of the chart, select the logarithmic display of the chart.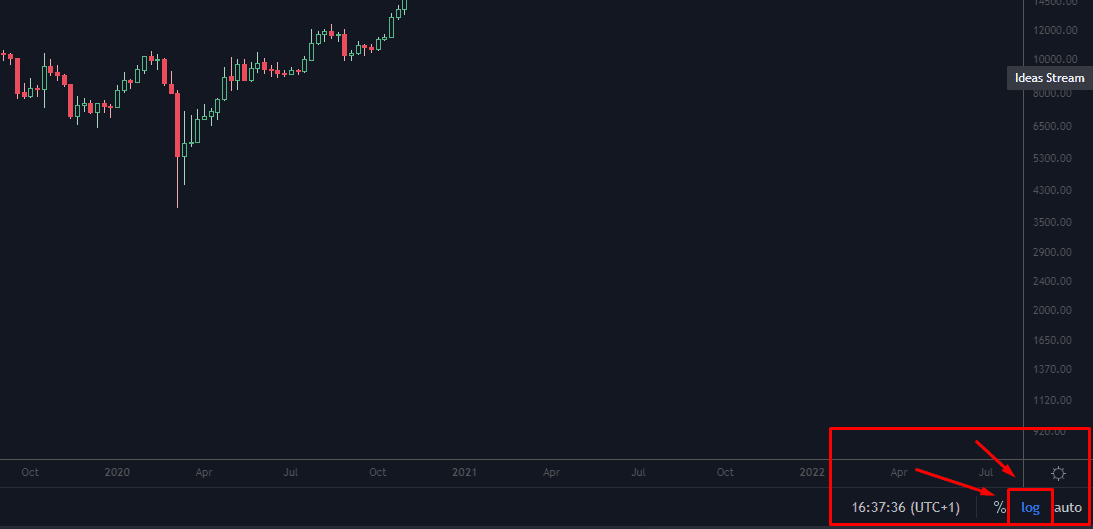 7.The chart has been set up, now go to the Indicators tab, on this tab you will have a section - Invite-only scripts, go to this section, it will display an indicator called Biko, Click on it!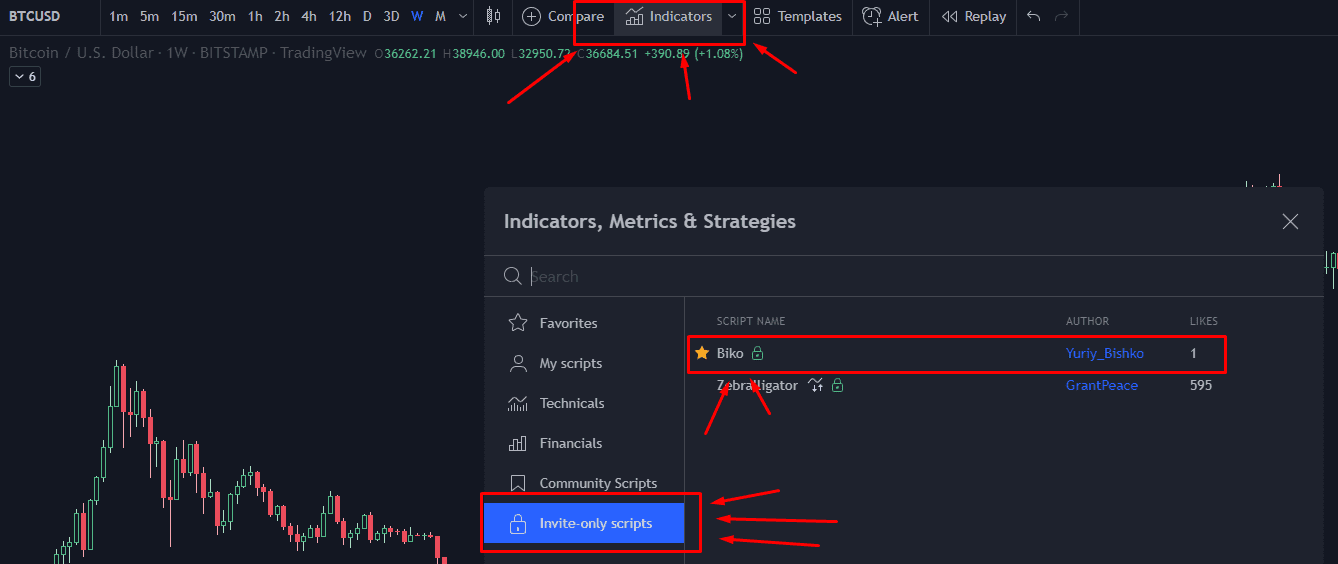 8. That's it, the indicator should open on your chart and be ready to use.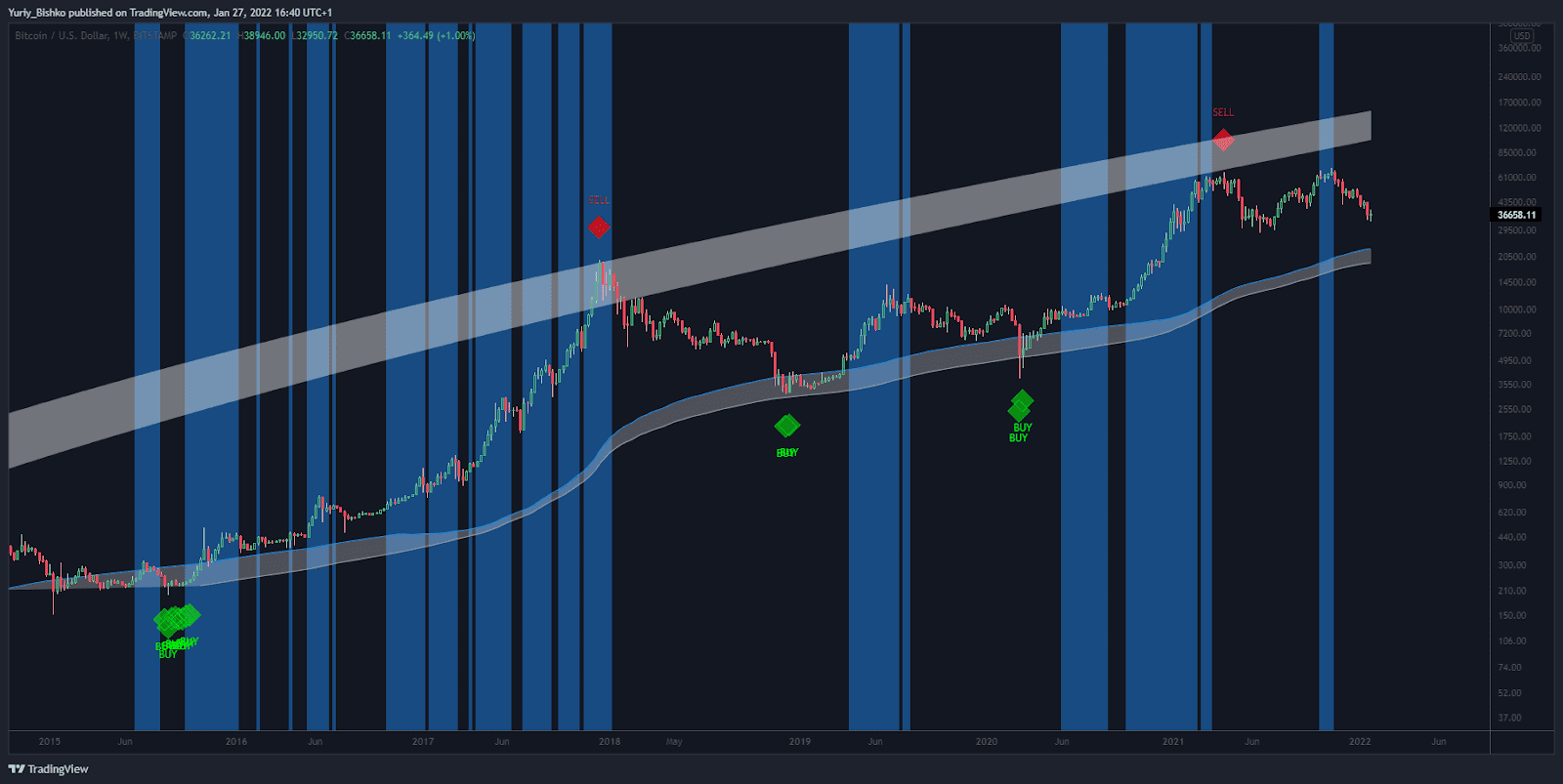 For comfortable use, we recommend using a candlestick display of the price.