Bitcoin has grown by almost 50%
By Yuriy Bishko Updated November 21, 2021
BikoTrading Academy
Over the past two weeks, Bitcoin has grown by 45%. But globally, it still ranges from $ 31,000 to $ 41,000. For 76 days the price has been in consolidation.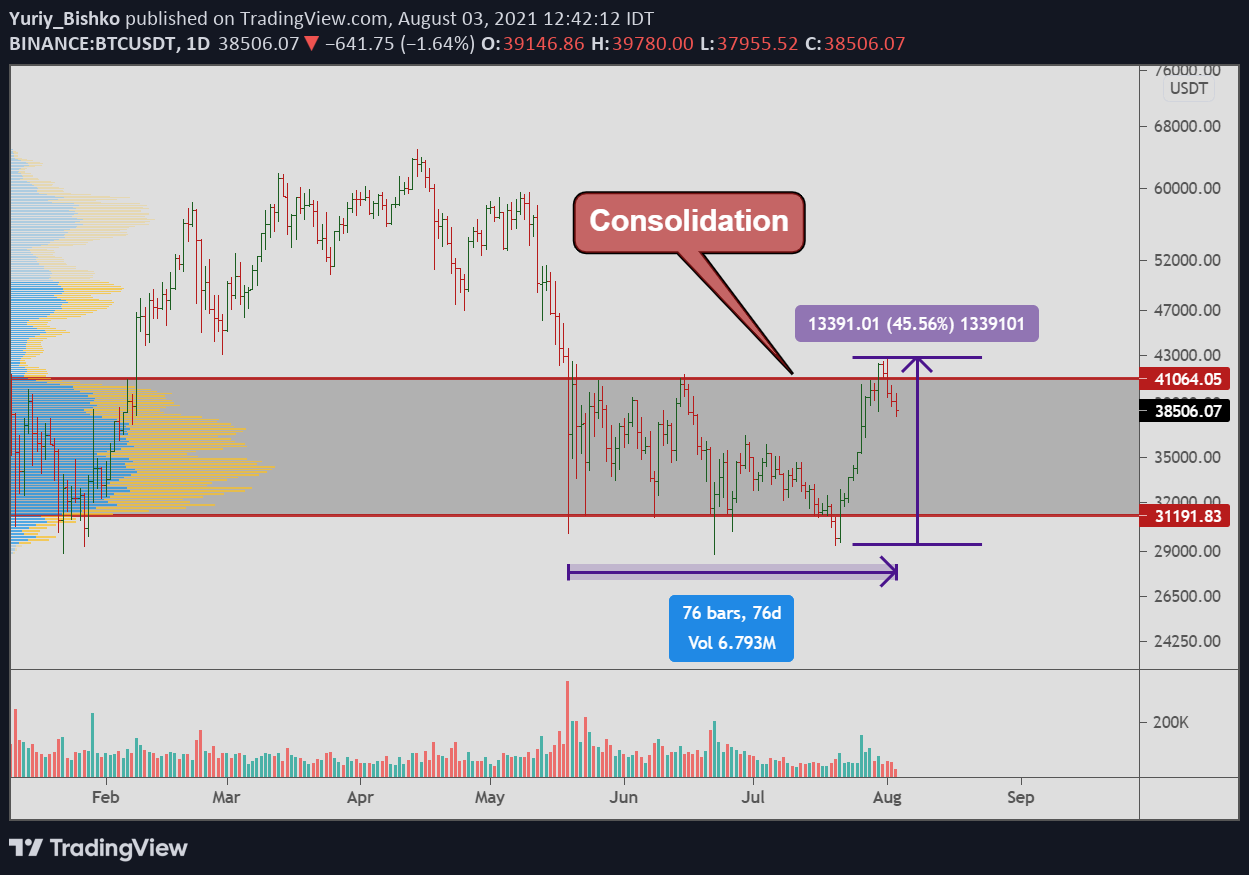 Bitcoin tried to go beyond the top level of consolidation, broke the maximum level of $ 42,450, collected liquidity, after which there was a correction of 10%. Bitcoin is currently at $ 38,500.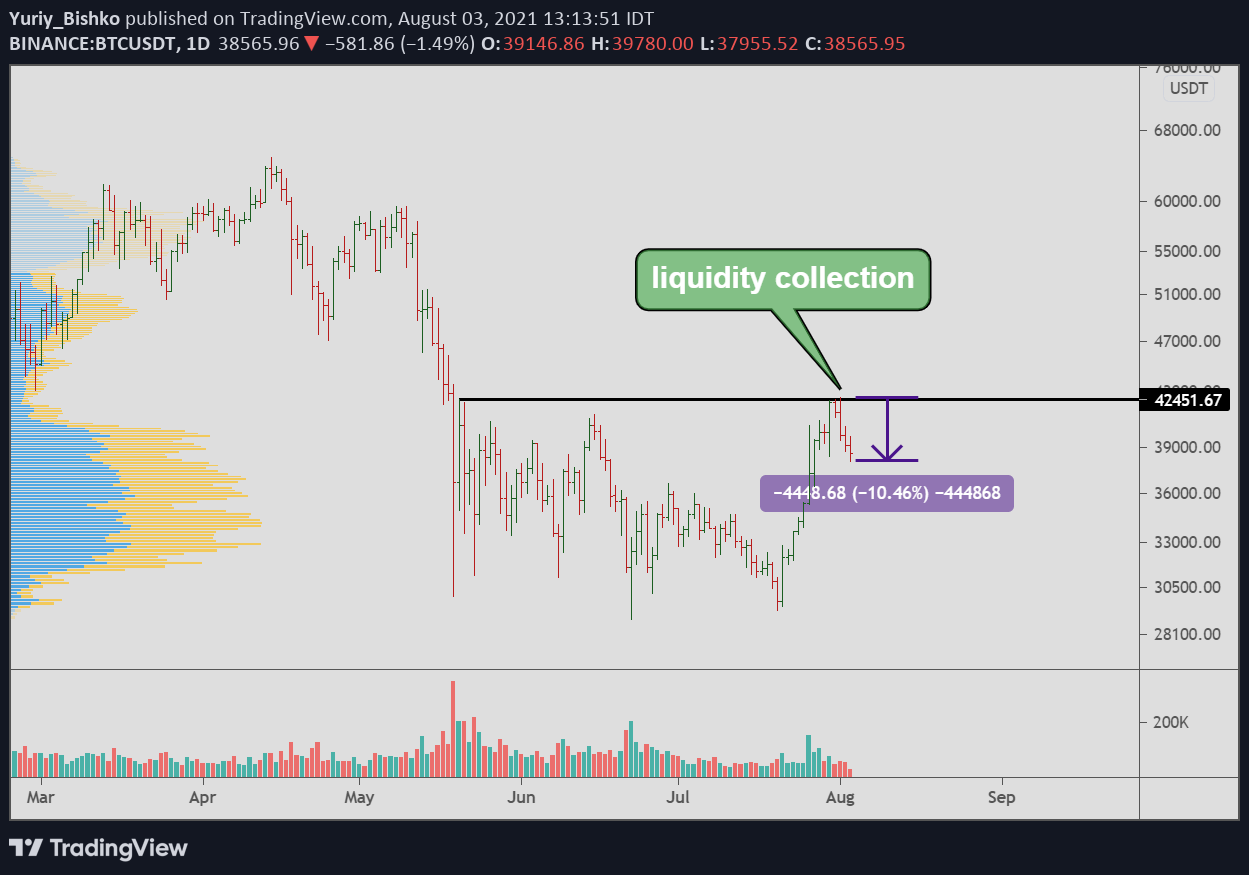 Where can the price go next?
Globally, BTC has formed higher lows and highs in the daily timeframe, which is a pretty good indicator. If in the near future the price additionally creates bigger highs and lows, it will be a strong signal for the upward trend to continue.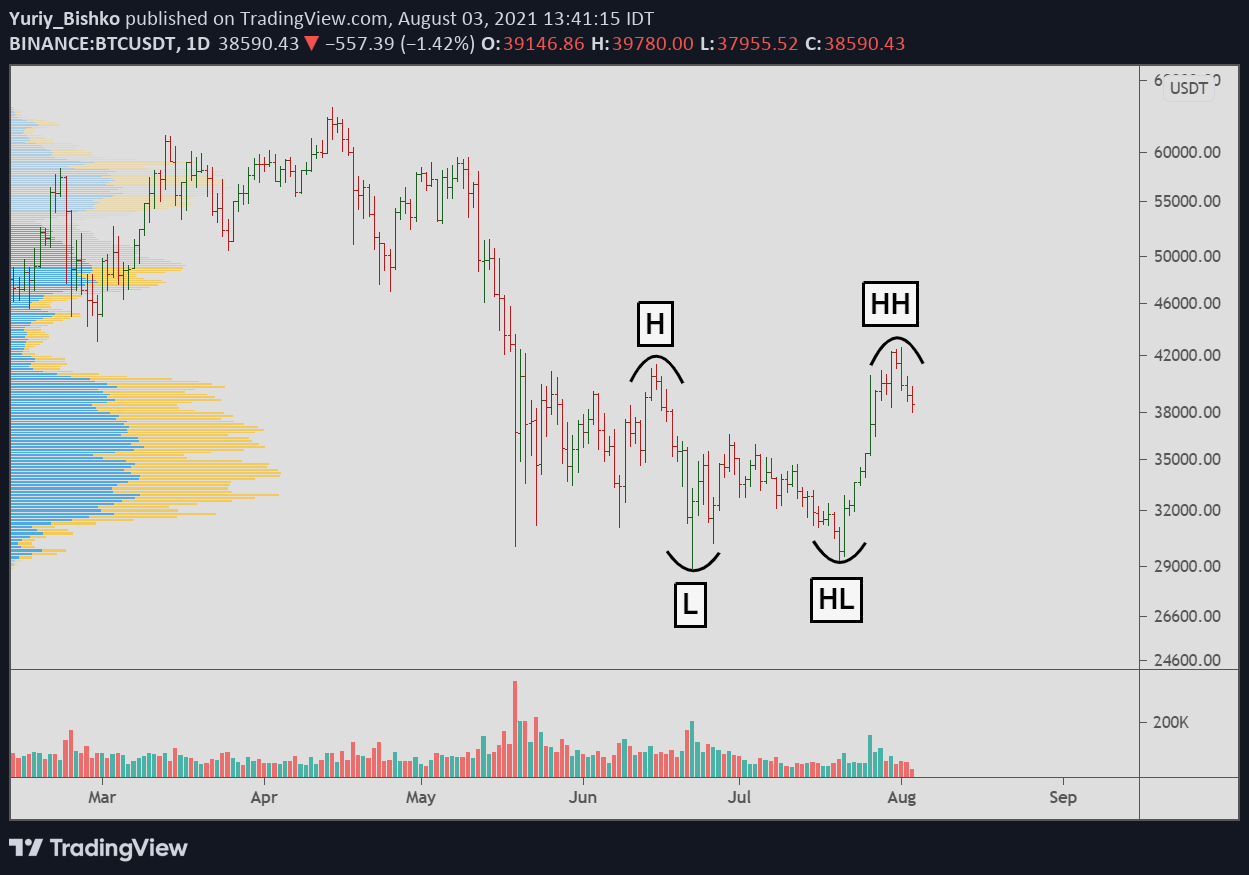 Let's analyze more locally where bitcoin can reach now. The market cannot grow constantly, in order to continue to rise in price you need to gain strength. It can do this by adjusting or consolidating.
Once the liquidity for sale above $ 42,450 has been collected, the price can come to the nearest liquidity zone, and from there go higher.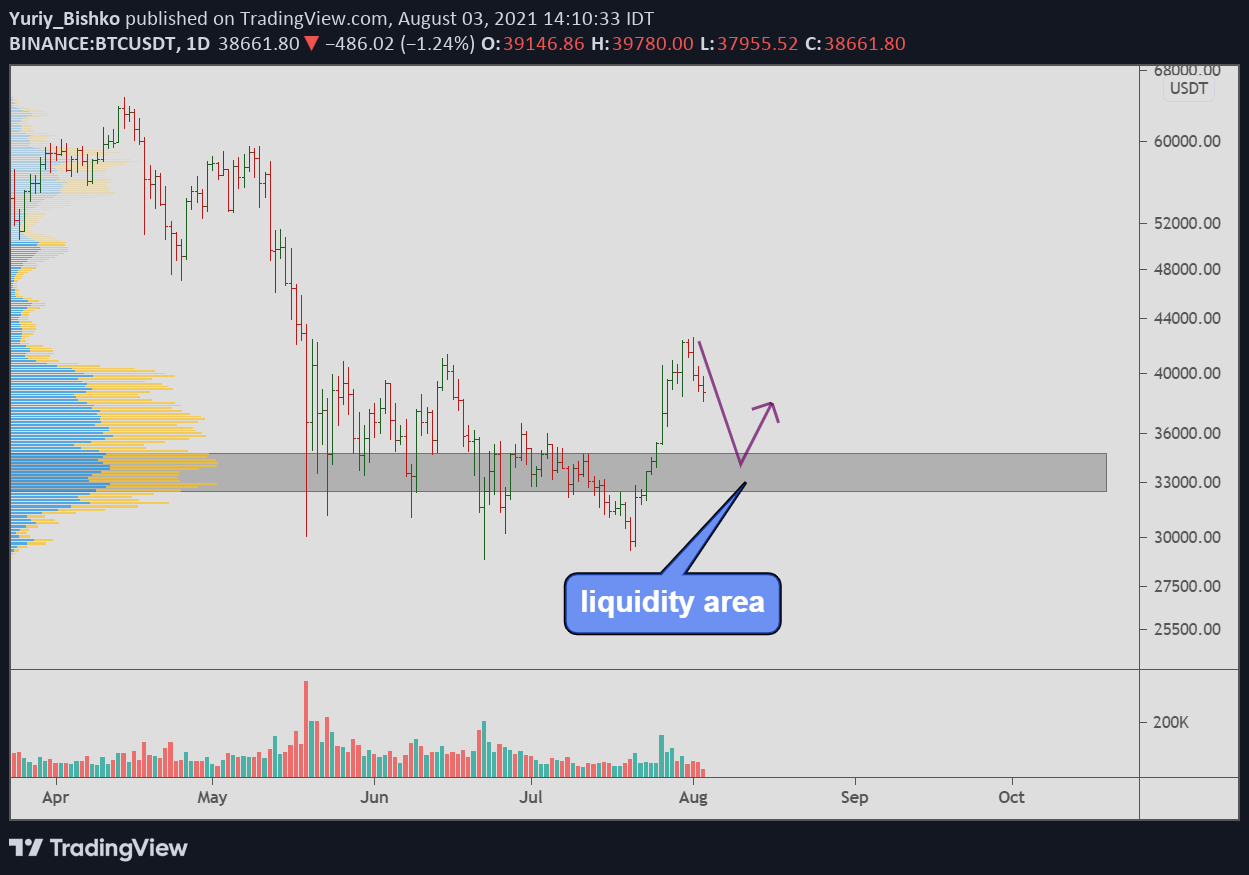 When is the best time to buy?
If for a long time the price rises to the top level of consolidation, it will be a signal for a breakdown and continued growth. And a good opportunity to buy.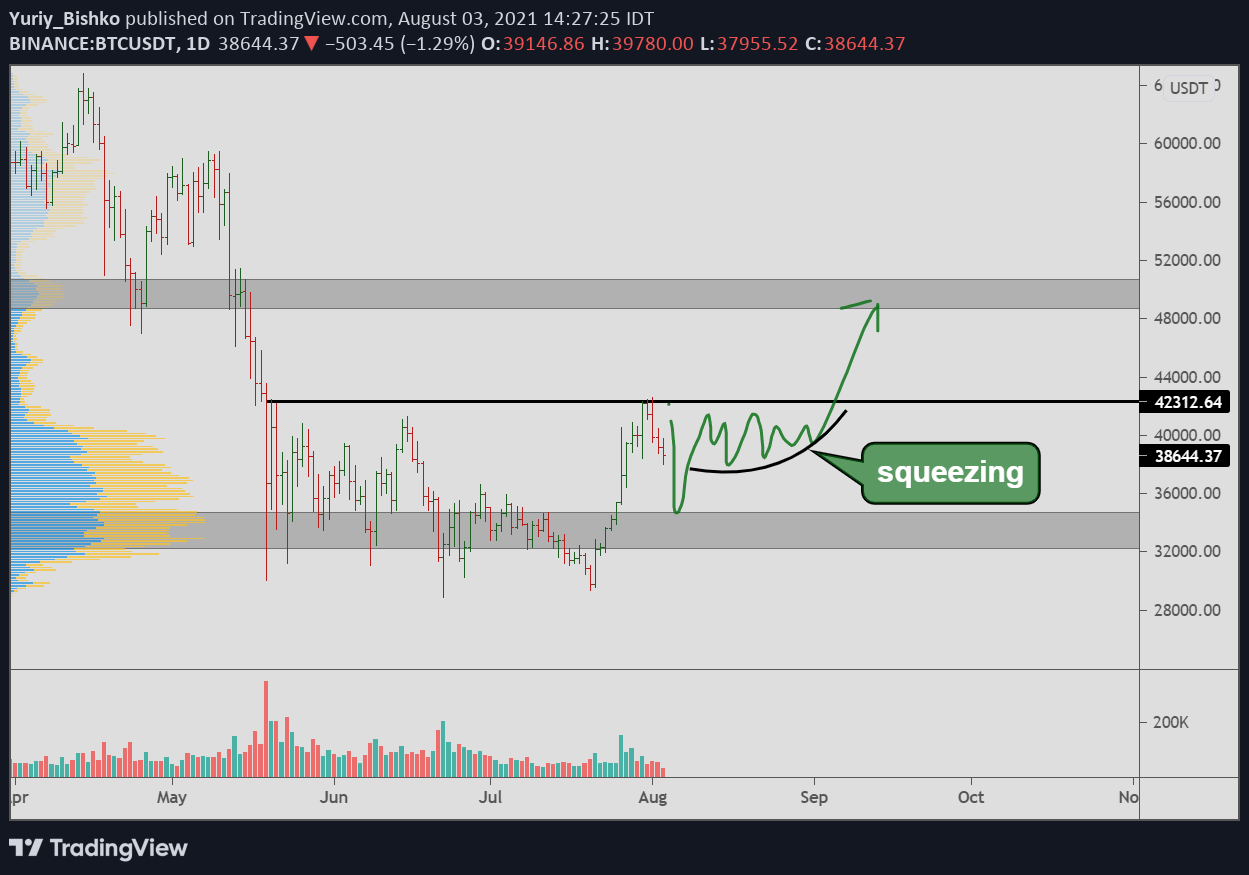 Below there is an example of consolidation in 2019, the price had been rising to the top for about a month. After the breakdown, bitcoin grew by 230%.