Bitcoin is being withdrawn from Exchanges
By Yuriy Bishko Updated November 21, 2021
BikoTrading Academy
Since the end of May, after Bitcoin corrected by 50%, mass withdrawals of cryptocurrency from exchanges began.
About a month ago in our VIP community I shared an interesting metric with the participants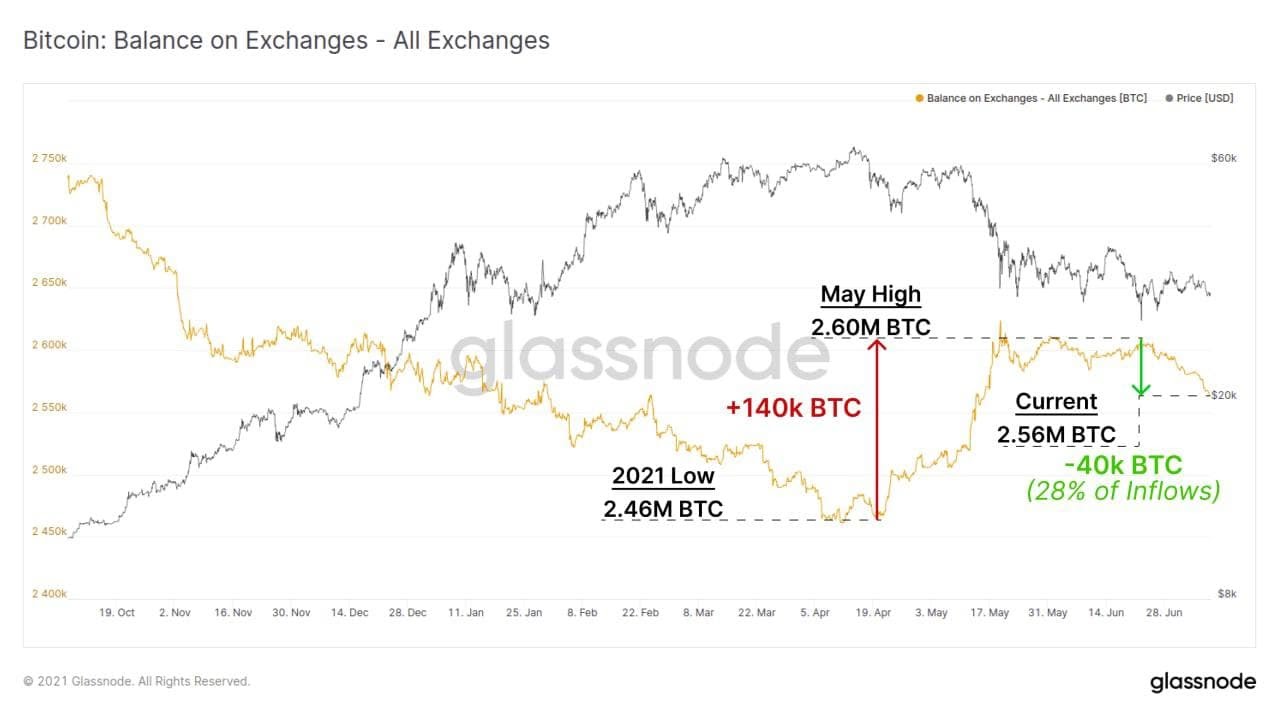 What is shown on this chart?
The Bitcoin chart is marked in black
Yellow shows outflows and inflows to exchanges
You can find in the chart the following. After Bitcoin reached the $60,000 to $65,000 mark, there was a massive inflow of bitcoins to the exchanges, and between April and May about 140,000 bitcoins were accepted. As a consequence, there was a strong drop of 50% in bitcoin.
But after the price reached the 30k mark and consolidated for a considerable time, bitcoin began to flow out of the exchanges. On the chart you can see that 40,000 bitcoins were withdrawn.
This signaled that some of the big players were satisfied with the 30k price, and they began to buy and withdraw their coins to cold wallets.
I came across some other interesting charts recently :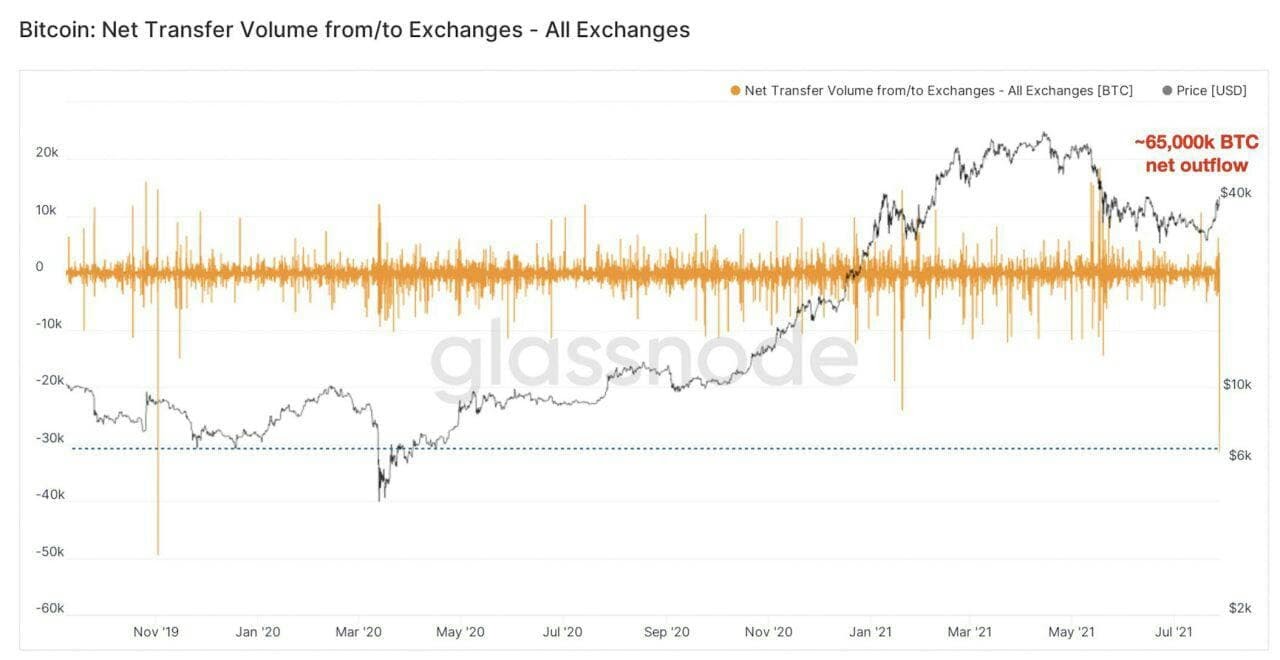 This glassnode chart also shows bitcoin transactions on all exchanges. A few days ago, 65,000 bitcoins were withdrawn, this is a record since 2019, it is possible that someone bought quite well.

Another chart which shows well the indicator of the inflow and outflow of coins from exchanges, recently a very rapid withdrawal from exchanges can be observed.
The chart shows that bitcoin balances on exchanges are now close to a yearly low .
In our opinion, there could be several options as to why this is happening, let's consider them:
A) The first option, as the big players have bought enough during the 3-month consolidation period, and now they are withdrawing their bitcoins to cold wallets.
You may ask, why are they doing this?
It's simple, because an exchange is not a bank, it is a financial institution that cannot provide a 100% guarantee of safety of funds. There are many examples when exchanges were hacked and large amounts of bitcoins were stolen.
That's why big players and institutions put their coins on cold wallets to be safer.
From a fundamental analysis point of view, this is a good performance, it usually happens before a strong growth, maybe bitcoin will be worth $100k soon.
B) The second option is that something could have happened to the exchanges, and therefore there is a massive withdrawal of coins.
Recently, there is a lot of news about regulators blocking or banning cryptocurrency exchanges, for example the largest exchange Binance.
If you want to know what is going on with Binance exchange now, go here .