DOUBLE TOP AND DOUBLE BOTTOM PATTERN
If you have read our latest articles on triangles, head and shoulders, you already have an idea of what technical analysis patterns are and how they work.
In this article, we will tell you about two more patterns that will be a great addition to your trading system and try to answer two main questions as easily as possible:
- what is double top and double bottom?
- how to trade double top and double bottom?

What is double top and double bottom?
The double top is a bearish reversal pattern that signals the end of the uptrend. It is formed by two price highs, which are formed at the same level, and the cut line, which acts as local support. Traders wait for the price to break the support line, after which they open short positions. The double bottom is, on the contrary, a bullish reversal pattern, working on the same model as the double top.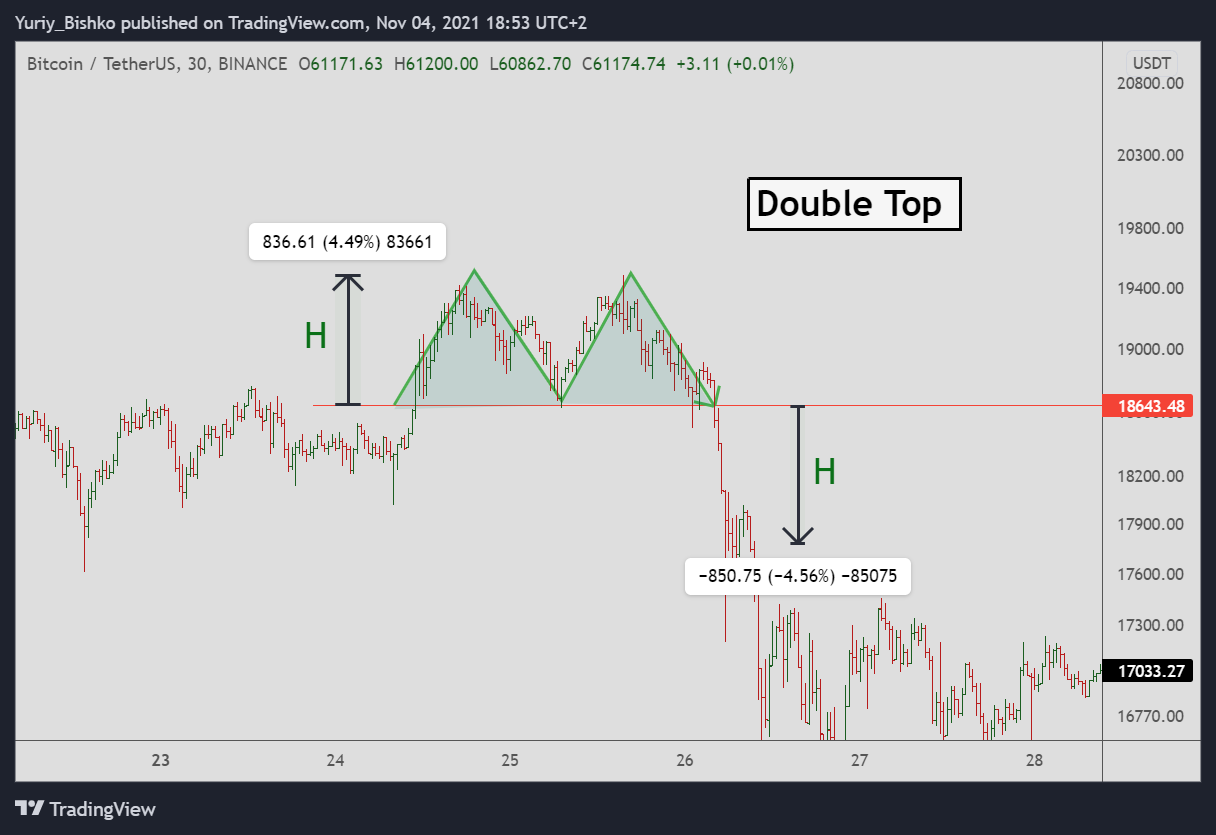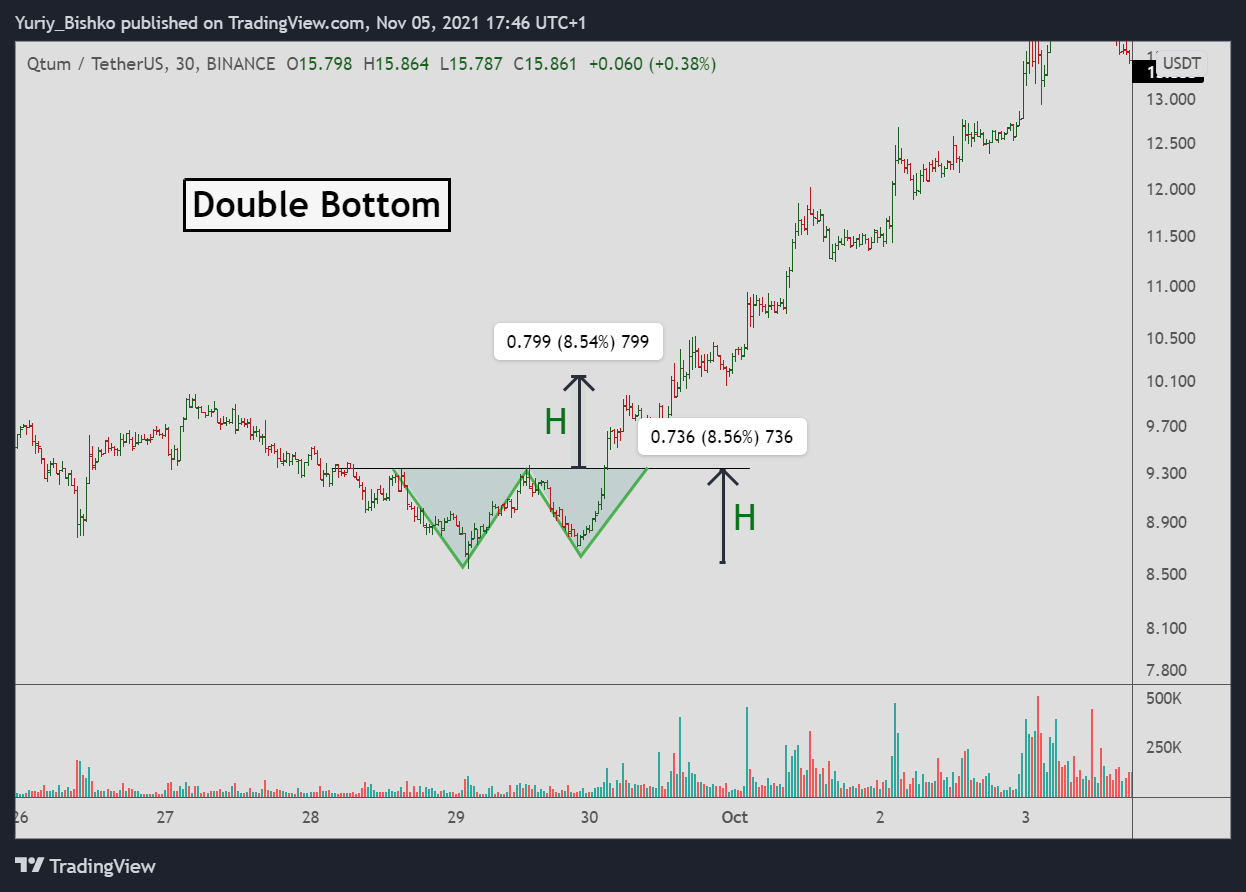 In the charts above you can see real examples of double bottom and top.
SELF-EMPLOYED TRADING

We have prepared a mini course for you, to help you learn how to avoid mistakes made by 90% of traders. This is a vital starting point that will enable you to start earning money (more than what you lose).

Grab our

early bird offer

 

before it is too late!
How to trade double top and double bottom?
The first way, once you have found the figure and the second top has formed, you can look for the entry point for the sell order after the support line breaks. The stop loss is placed above the level, depending on your risk management and asset dynamics.
The level of profit is calculated as follows: it is necessary to measure the distance between the maximum of the tops and the support line, and then place the take profit at the same distance from the support line in the direction of the breakout.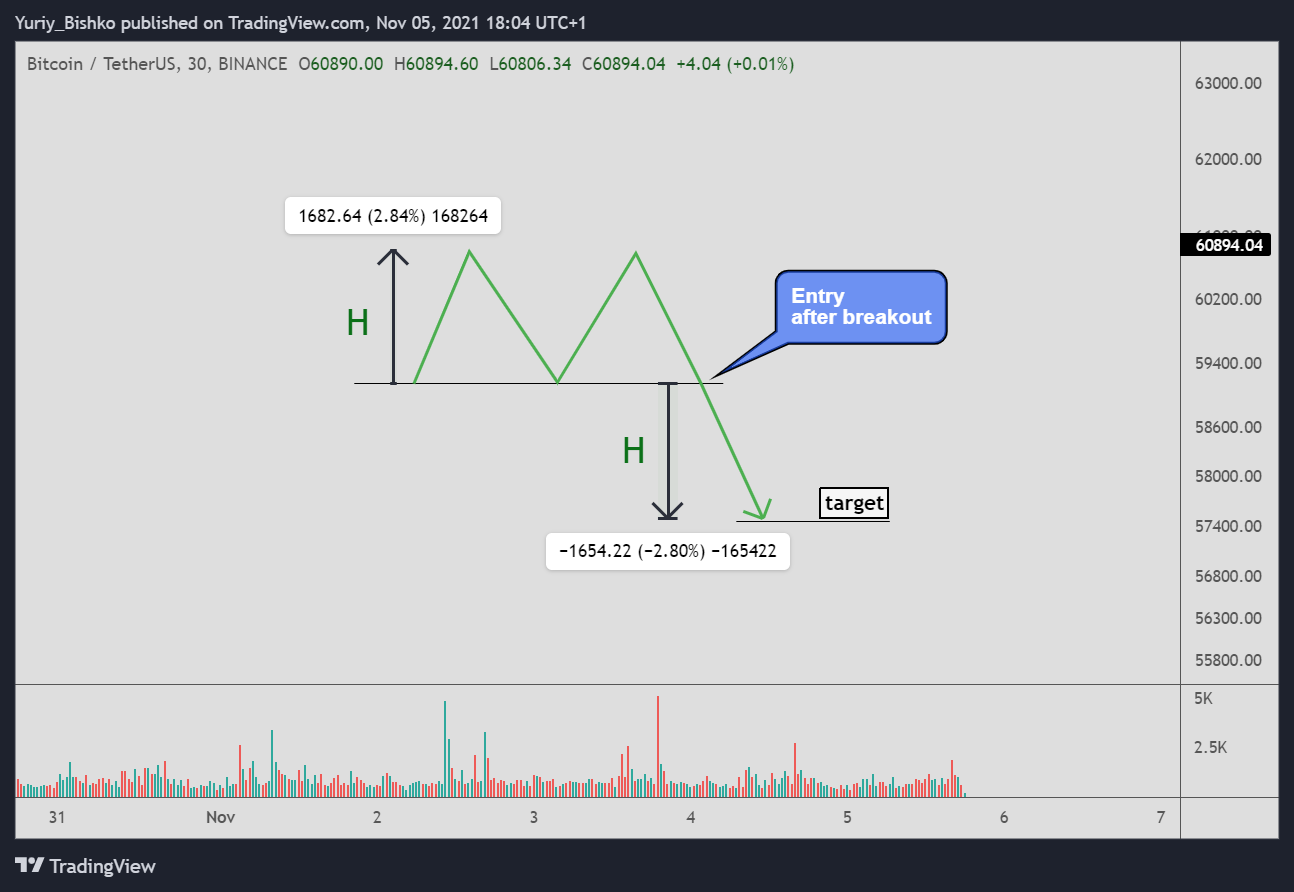 The second way to trade using the "double top" figure is to wait for the support level test, which after the break becomes a line of resistance. The stop loss is placed above the level, depending on your risk management. The level of profit will remain the same as in the first method.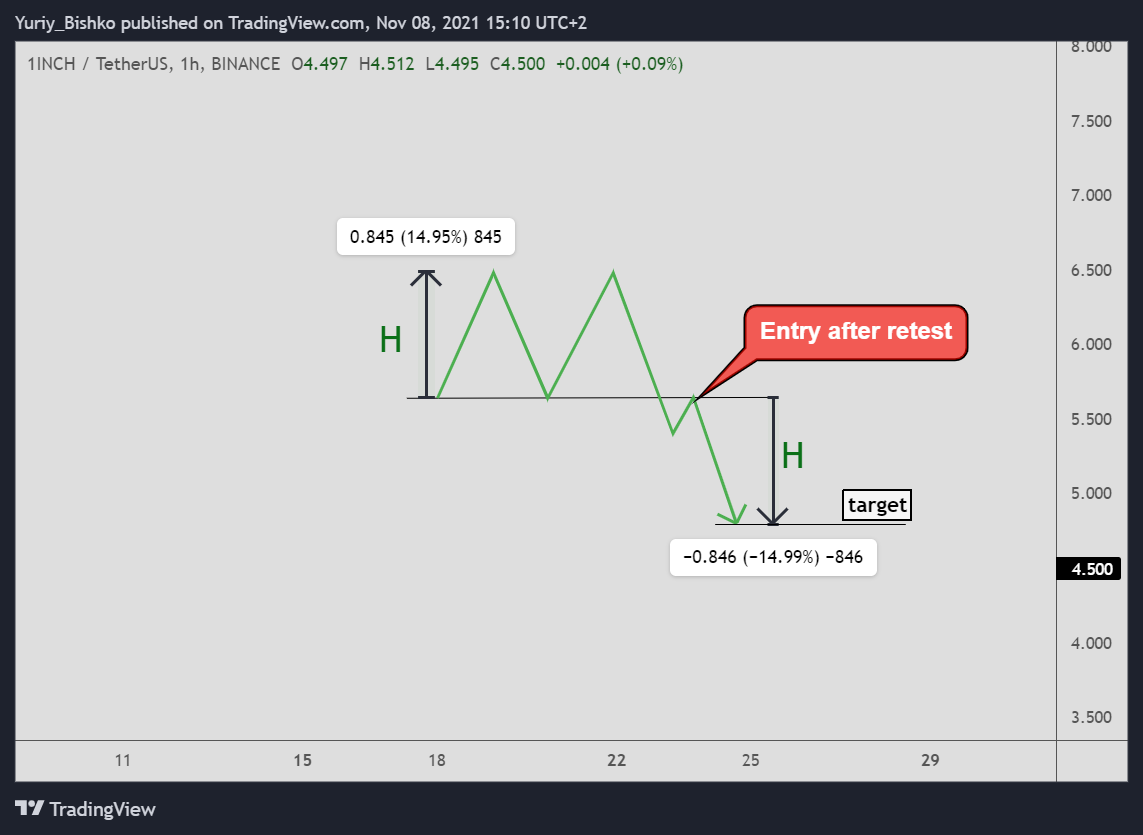 By a similar principle, positions are opened in the formation of a double bottom pattern.
Summary
The "double bottom and double top" figures are one of the reversible figures. It usually appears at highs or lows of the trend. Enter the position after breaking or re-testing the support line as a resistance. The goal of the figure is the distance from the maximum to the support line.
If you want to start actively trading and earning in the cryptocurrency market, we recommend that you
take our course,
which will help you form a trading strategy and provide a clear plan for how to earn steadily in the field of trading.