Ethereum London hard fork. What is it and What will happen to the price?
By Yuriy Bishko Updated November 21, 2021
BikoTrading Academy
As early as tomorrow, August 5, 2021, the London Hard Fork will take place. One of the most anticipated cryptocurrency market events this year. In this article, let's try to address 3 main questions:
What is a hard fork?

What changes will there be to the Ethereum network?
But, how will the price react to it?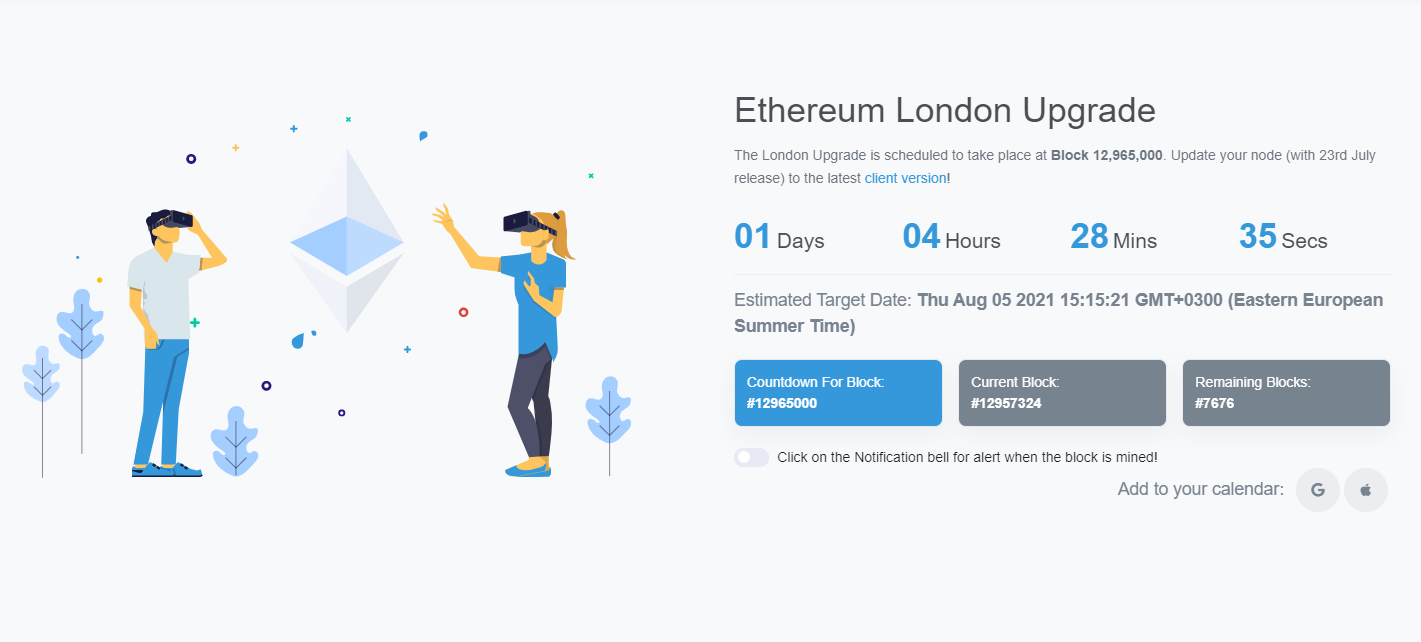 What is a hard fork?
A hard fork is a change in the cryptocurrency's programming code that leads to a significant change in the structure of the block. In simple words – it is an important update in the cryptocurrency network, with the help of which improvements or changes in the operation of the system take place.
What changes will be in the Ethereum network?
Currently, the Ethereum network has two major problems:
– low scalability – many companies are holding back the connection to the Ethereum network, because after their connection the network will be overcrowded and they will have to compete for transaction space.
– high commissions – in May this year, when Ethereum was at price highs, commissions in the Ethereum network reached $ 60, which was a big problem primarily for users, although after a strong correction, this figure dropped to $ 5, but all but this issue is key in the Ethereum ecosystem.
London is another upgrade in the network, before the transition to the Ethereum 2.0 system.
This solution will fix the main problems, namely scalability and reduce commissions, making Ethereum more comfortable for users.
The peculiarity of the upgrade is in the transition of the network from Proof-of-Work (PoW) system to Proof-of-Stake (PoS).
The main difference is that miners will no longer be needed to keep the network running. The blockchain will be supported by coin holders, who will receive a reward for it. This process is called staking .
The London upgrade will include 5 suggestions for improving the network.
But the main ones, to which the most attention is, are the mechanism of burning coins during transactions and reducing the remuneration of miners.
What will happen to the price?
Most people expect that after the introduction of the coin burning update, Ethereum will grow, in fact it should have a good effect on the coin's long-term exchange rate, as ETH will become a deflationary asset, its supply will decrease every year and demand will increase.
But if you think that Ethereum will grow strongly after the hard fork, I suggest you consider how the price has changed during past updates.
Constantinople Hard Fork
Price dropped by 10%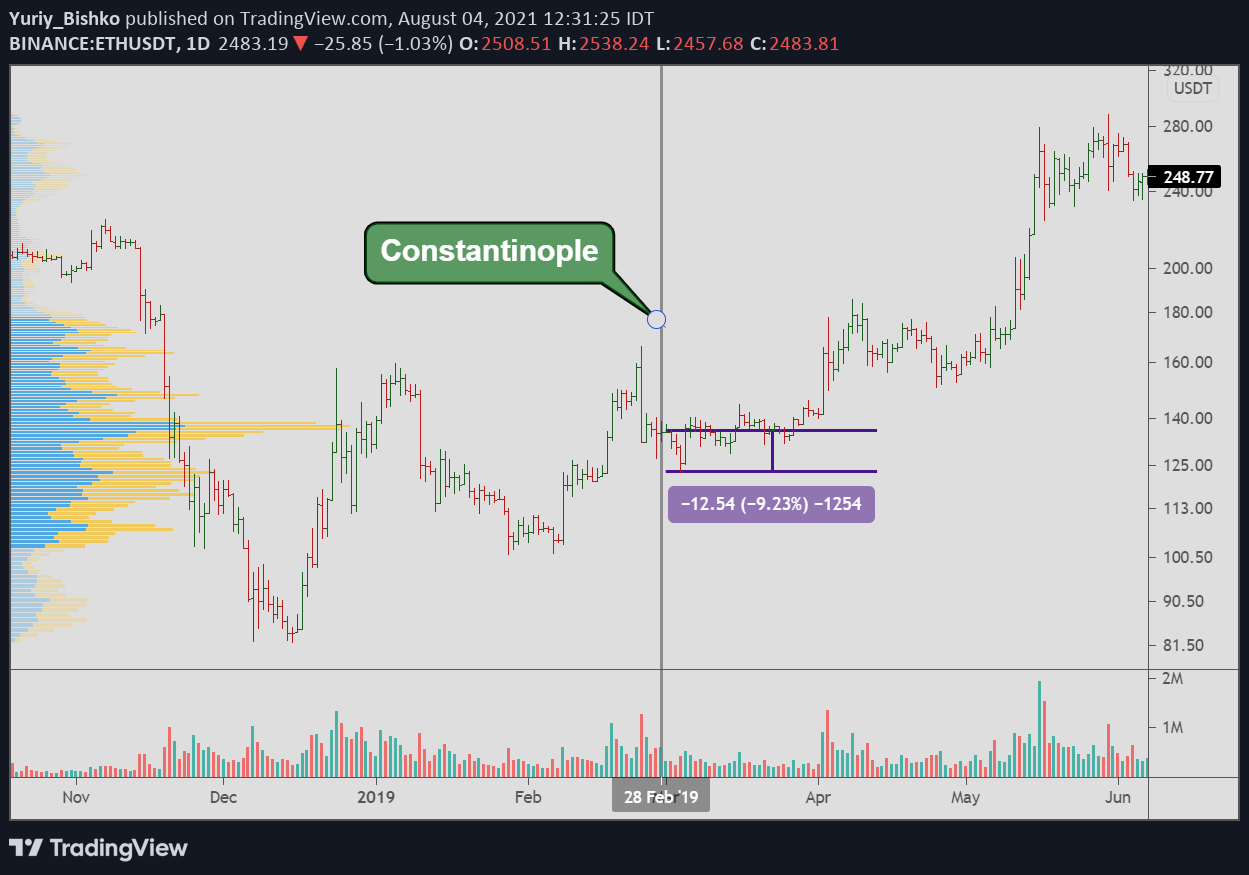 Istanbul Hard Fork
Price dropped by 22%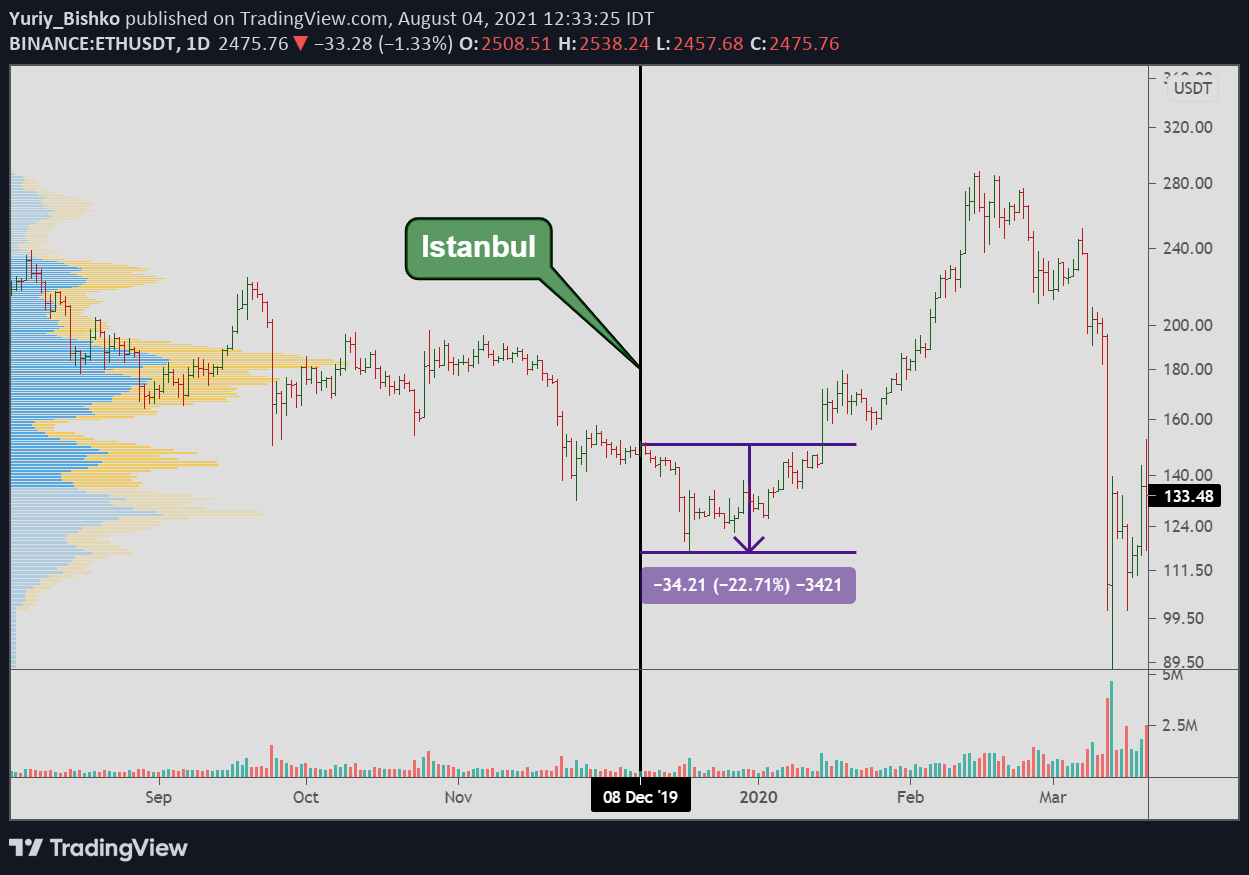 Beacon Chain Hard Fork
Price dropped by 10%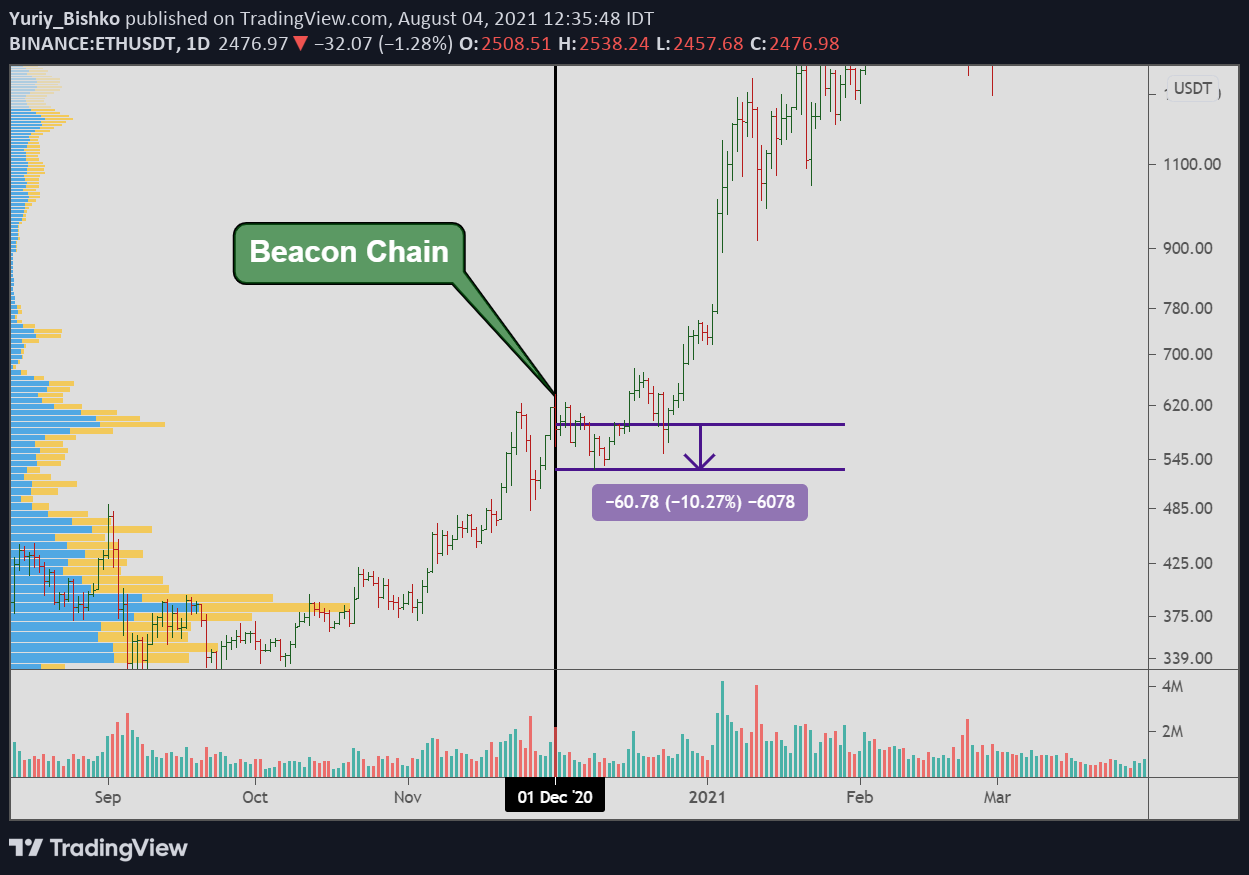 Berlin Hard Fork
Price dropped by 20%