Fundamental analysis of Bitcoin
By Yuriy Bishko Updated November 21, 2021
BikoTrading Academy
 In this article we will consider some fundamental indicators and metrics of bitcoin.
And based on this data, we will try to understand what awaits the price in the medium term.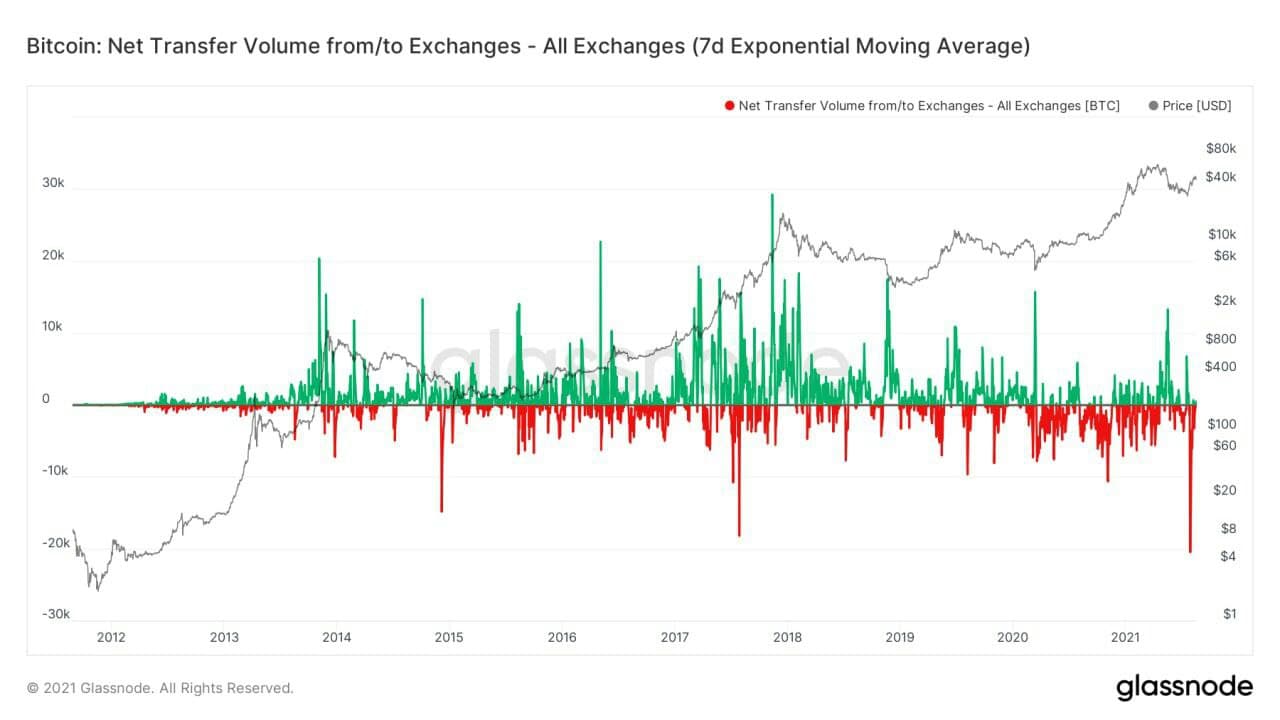 The first of the main indicators that we would like to show you is the withdrawal of bitcoins from exchanges. This mainly happens when big players have accumulated large amounts of bitcoins and move them to safer storage locations, namely cold wallets.
If you take a closer look at this chart you can see quite significant withdrawals of bitcoins over the past month, a very similar situation was during the fall of 2017, after which the price rose sharply to $ 20,000.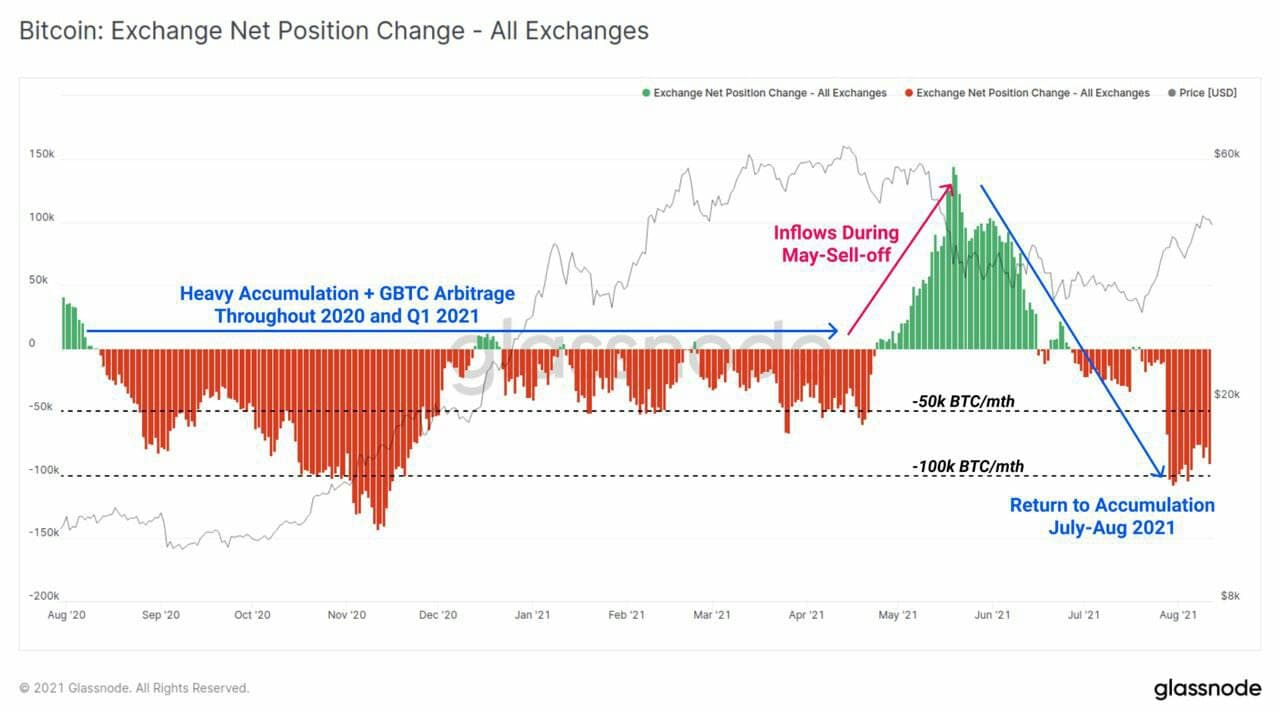 This is another chart, which also shows the periods of accumulation and distribution of bitcoins, now the situation is similar to what it was six months ago, when after a long accumulation and withdrawal of coins there was an increase from 20k to 65k dollars.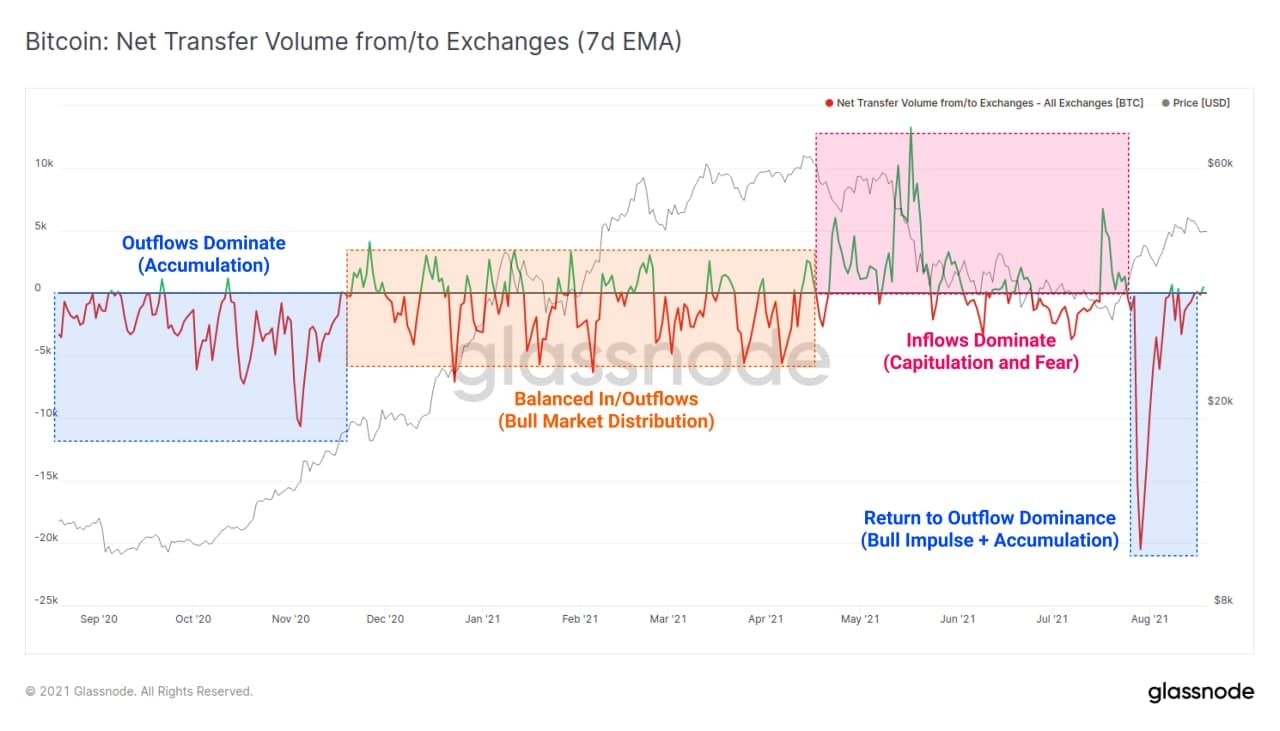 Another chart of the outflow and inflow of bitcoins, which shows that now the outflow rate significantly exceeds the inflow, and large players are in the accumulation.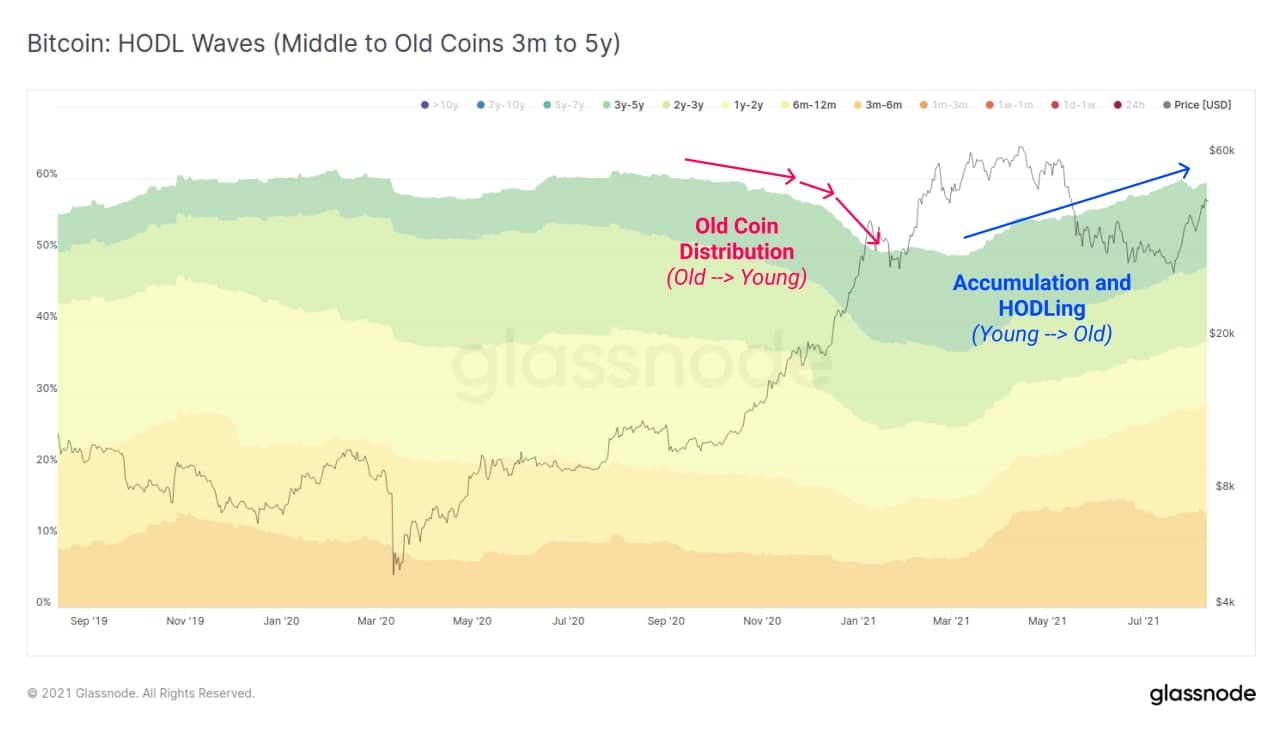 Above is the metric #Bitcoin HODL waves for Middle-aged (3m-1y) and Old coins (1y-5y), which shows that Younger coins are held dormant and thus mature into older and older age brackets over time showing the conviction of $ BTC holders is high.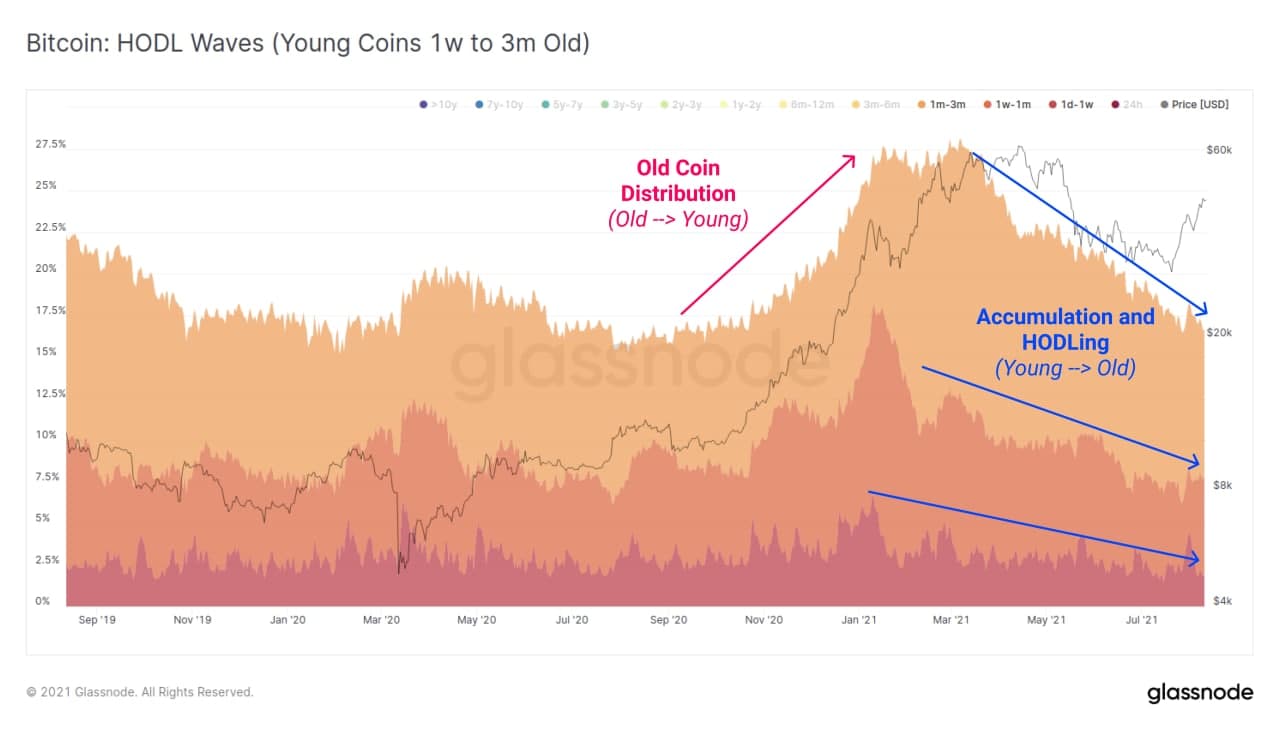 Another metrics shows that:
There are strong indications of accumulation and HODLing behaviour in #Bitcoin on-chain data.
The $BTC HODL waves for Young Coins (1w-3m) have been in structural decline since Feb. This indicates fewer old coins being spent, and young coins are being taken into cold storage.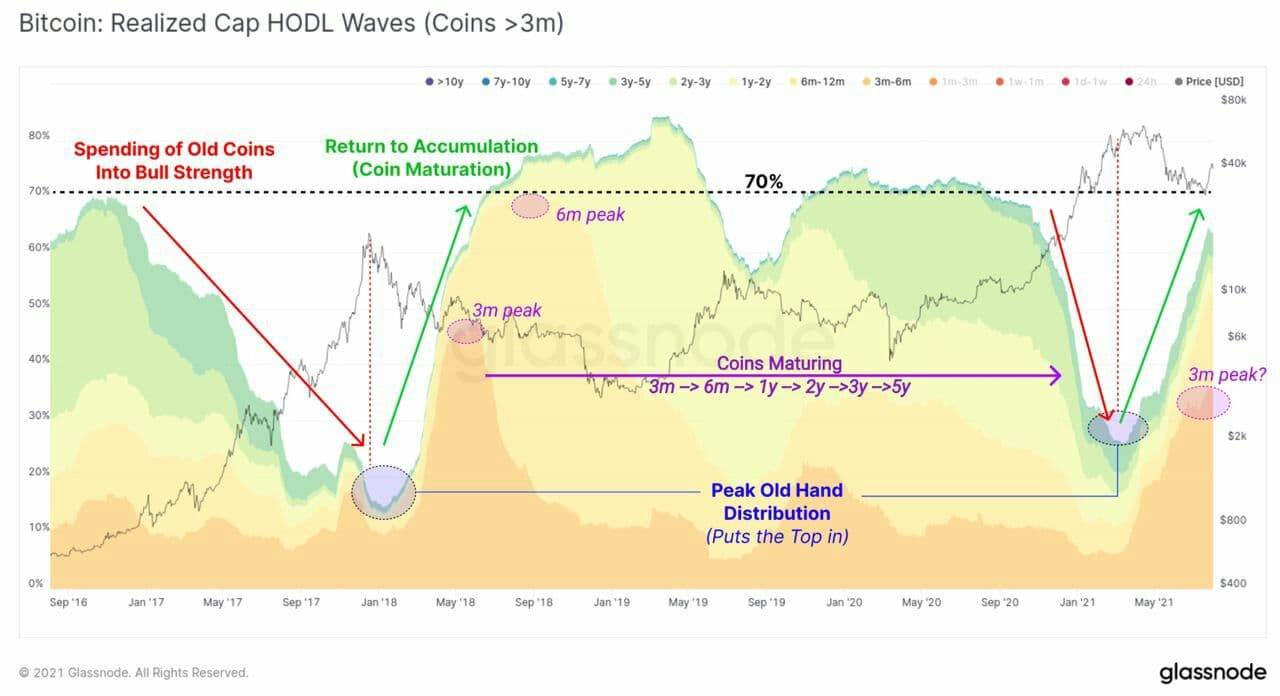 In addition to the metrics above, another one shows that there is now a new stage of accumulation of BTC by investors, by analogy with 2018. The only question is how long it will take this time before it continues to grow.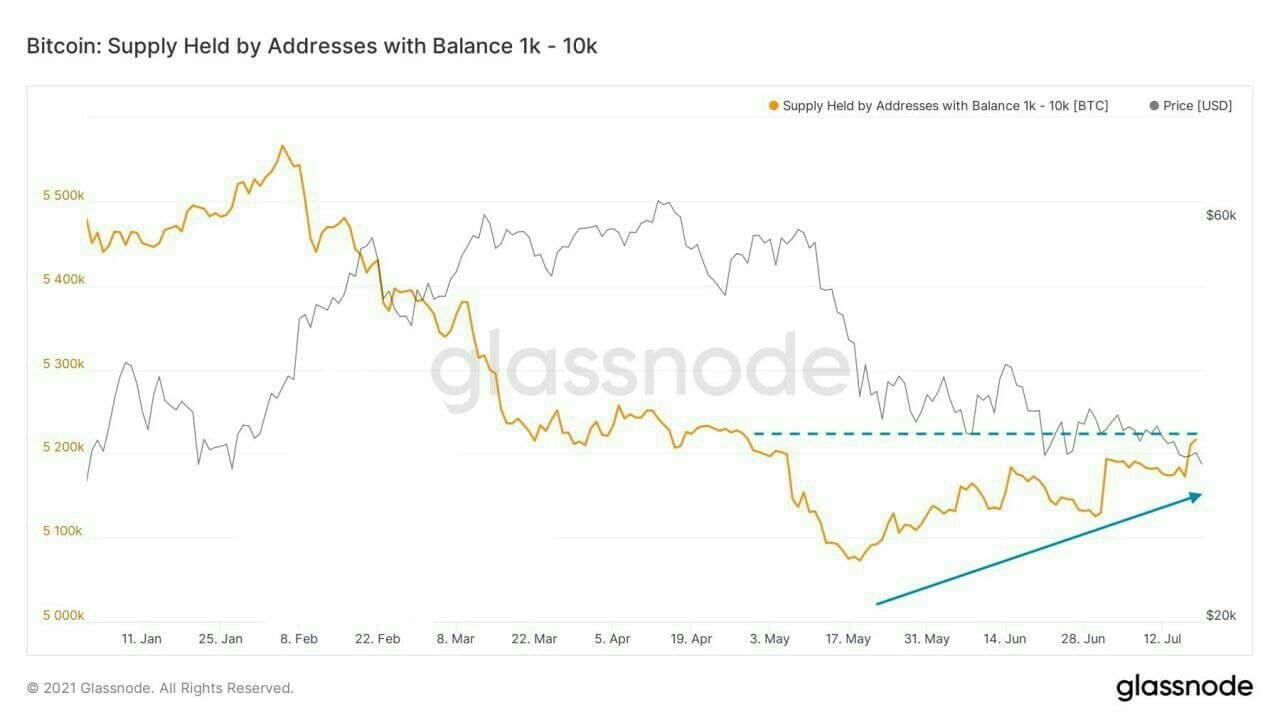 According to Glassnode, the number of wallets with balances of 1000 – 10,000 BTC continues to grow. This once again confirms that large capital bought bitcoins for correction.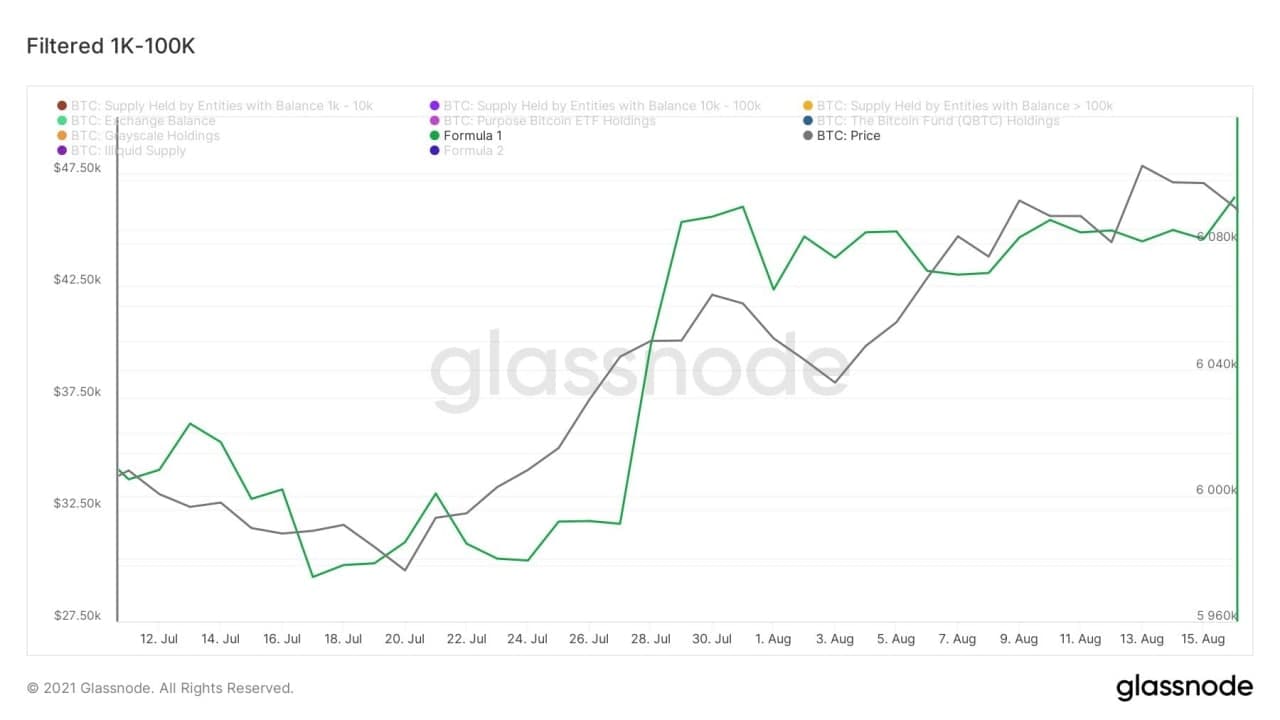 A metric that shows that during the last price reduction from $ 47,000 to $ 44,000 stocks of large players increased by ~ 13,000 BTC.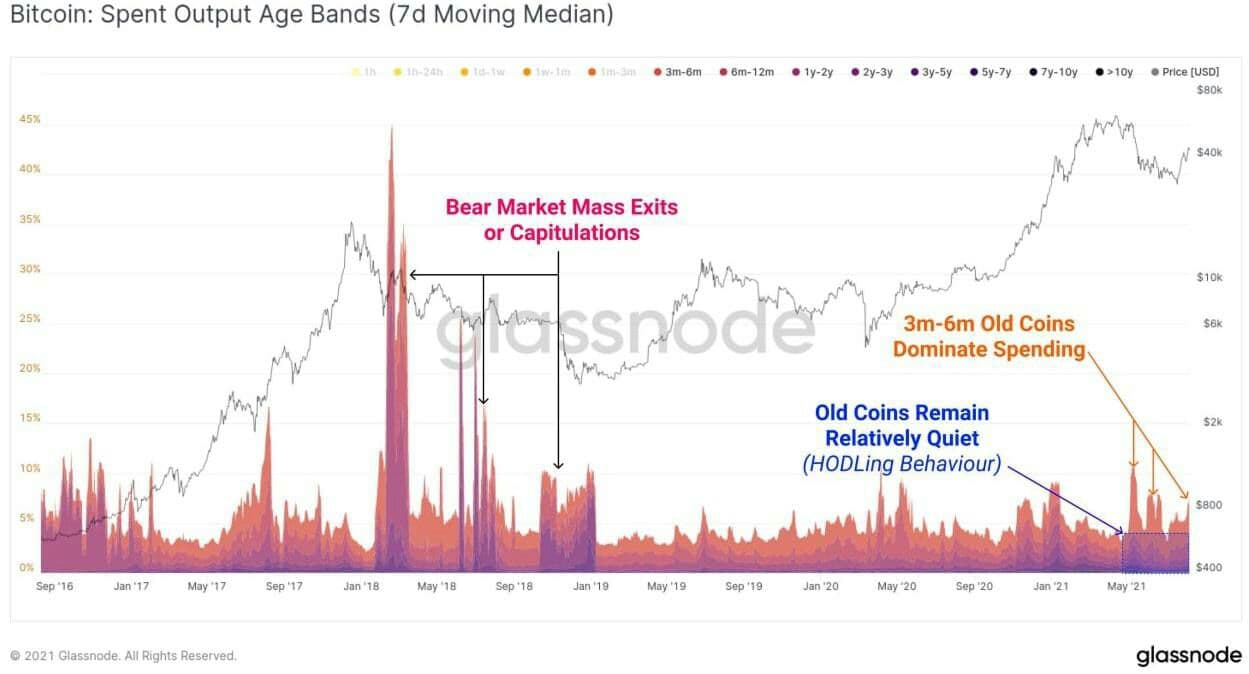 Another metric that compares the periods of 2021 and 2018. It shows that during each growth in 2018, investors sold their cryptocurrency reserves, but this is not happening at this time, which also signals a possible continuation of growth.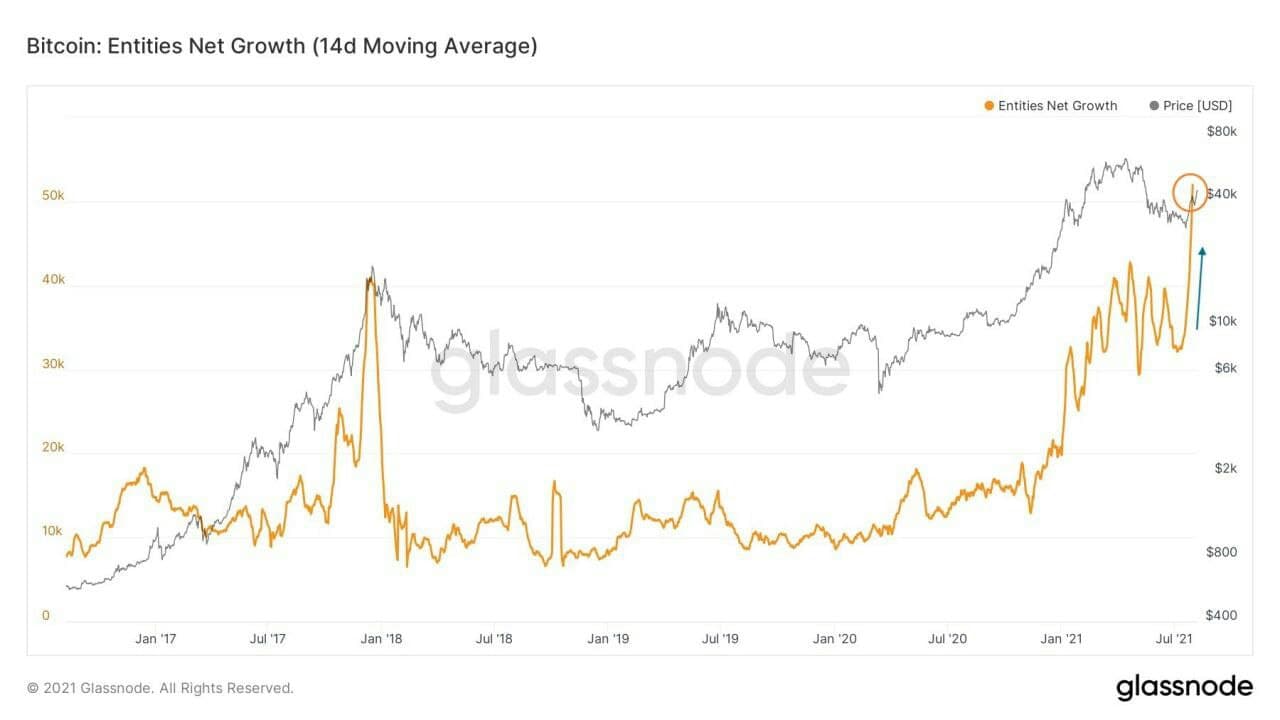 Another figure shows that the number of new users in the BTC network continues to grow significantly which signals the interest and inflow of new capital into this market.
Finally, we can also analyze the hash rate of bitcoin.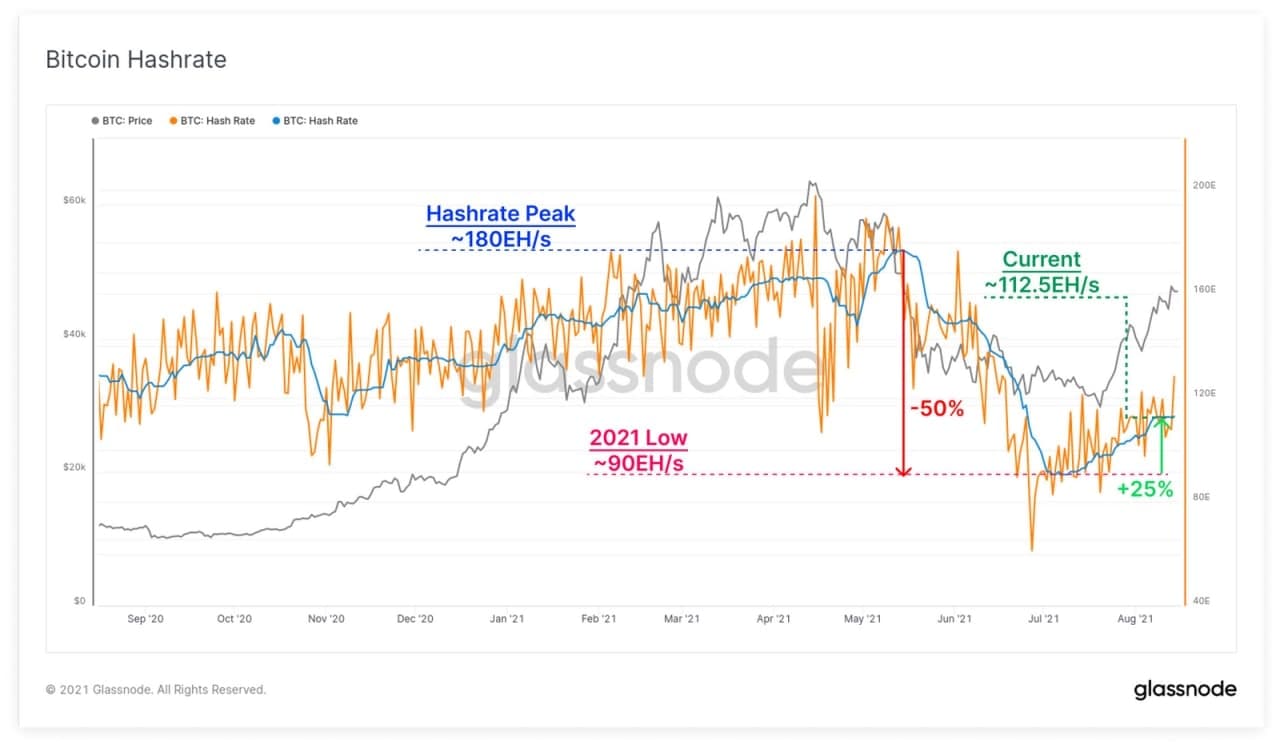 According to the Glassnode, the hash rate of bitcoin has begun to recover, which is also a good indicator of market recovery.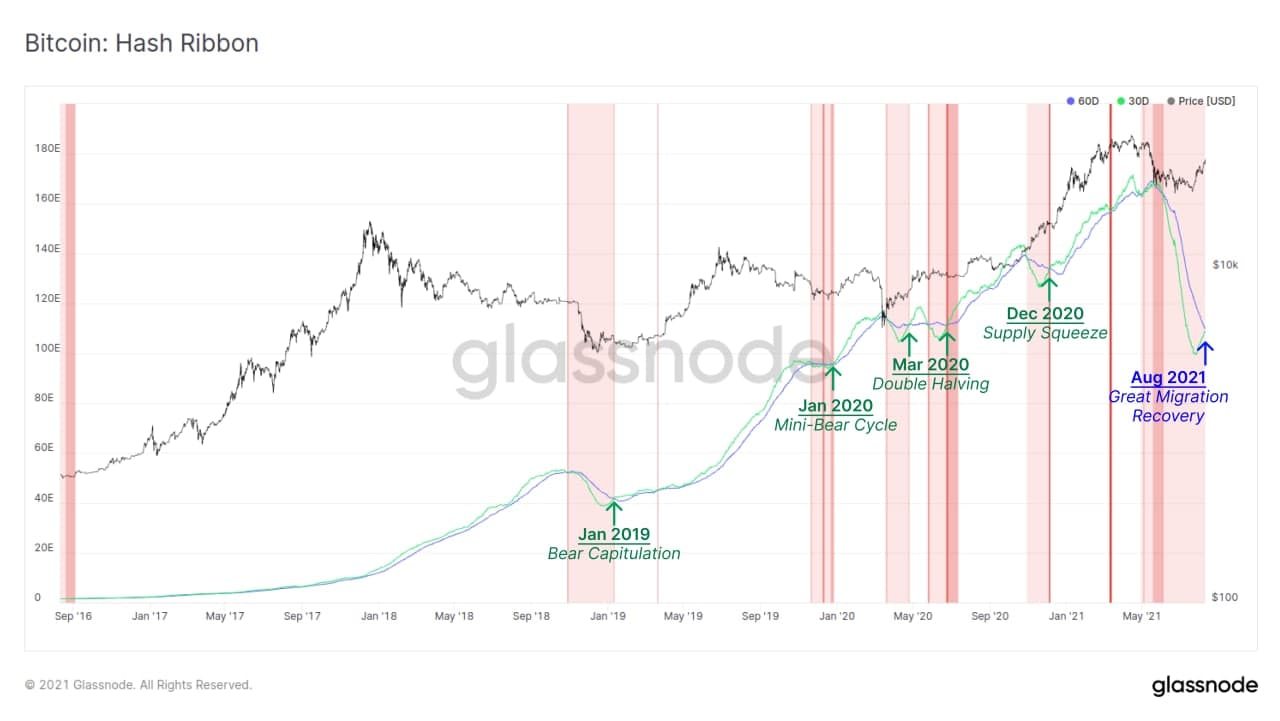 And the last metric, Hash ribbons, will show a buy signal at around 44 – 45 thousand dollars.
By the way, the Hash ribbons indicator, which has never been wrong, is described in this article.