Best programs with Dom and Footprint for crypto trading.
By Yuriy Bishko Updated November 11, 2022
BikoTrading Academy
If you follow us, then you know for sure that we always use additional platforms for trading. Almost every day we get messages about:
KEY ISSUES:
what programs we use for trading,
what dom and footprint are, why it is so important,
where to use dom and footprint and many other similar questions.
In this article, we will answer these questions and tell you about two programs, namely: TigerTrade and Quantower, which we personally use in everyday trade.
What is DOM and Footprint?
In simple words, the DOM is a table of limit orders for the sale and purchase of an asset. The stock DOM makes it possible to assess the supply and demand in the market at a given time. Many traders use this tool in their trading. Footprint - is a display of already completed transactions for sale or purchase
You can read more about what a DOM and footprint is and how it works in this article.
Watch NOW on Youtube TOP 2 trading platforms for DOM and Footprint
Tiger Trade
TigerTrade is an innovative software package that combines all the tools necessary for a successful trader. Flexible workspace, visualization of market information, the ability to filter basic data and a large number of auxiliary functions.
The main tasks that TigerTrade helps to do: 
Study and further use of technical and volumetric analysis in their trade 
Improving the professional level in understanding market processes 
Entry into low-risk transactions based on the information provided by the terminal
TigerTrade provides the following trading tools:
+ Candle charts and footprint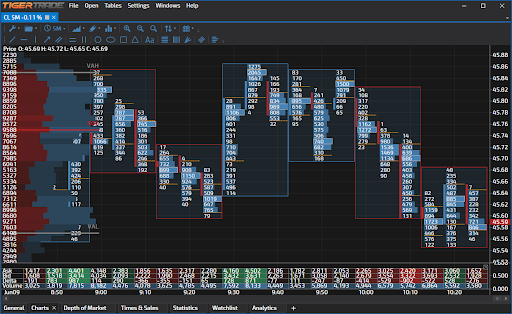 + Dynamic DOM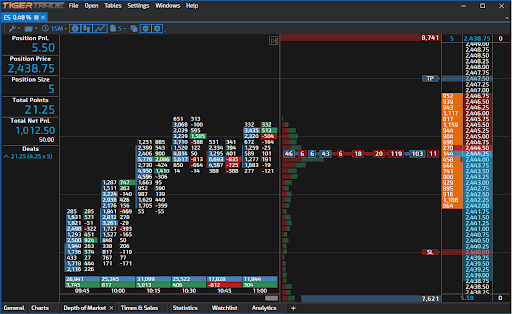 + History of transactions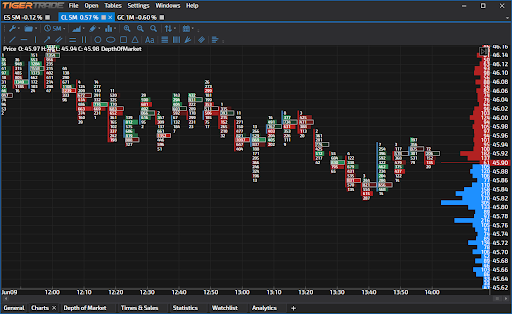 + Analytical tools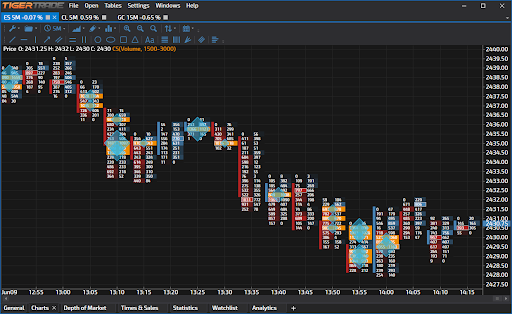 + Transaction statistics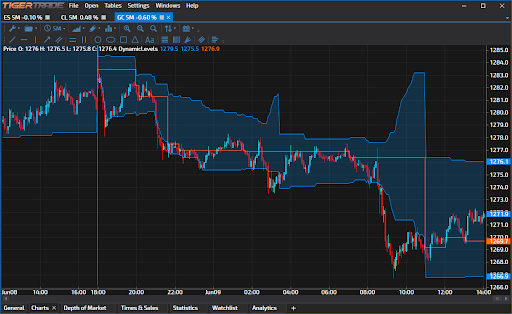 + History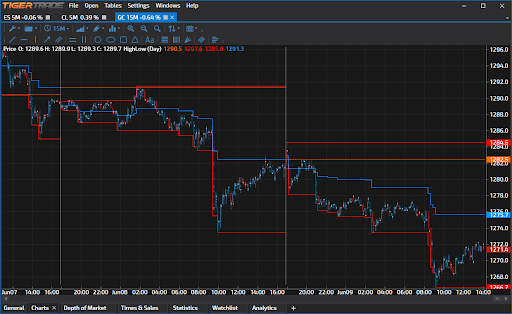 + History player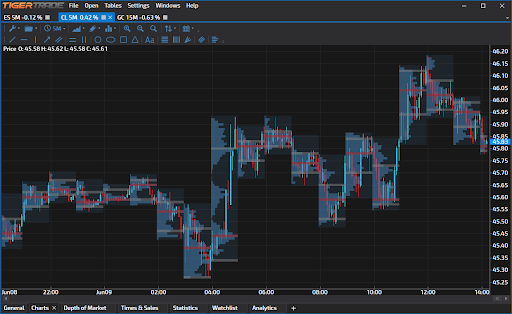 + Risk Manager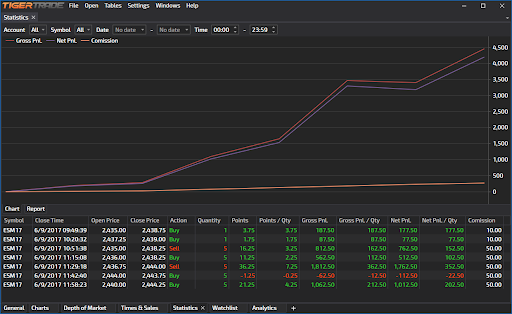 Quantower
Quantower is a modern, professional trading platform that covers global financial markets and allows you to trade various asset classes such as: cryptocurrency, stocks, futures, options, ETFs, FX. Whether you are a buyer or seller, Quantower gives you access to reliable real-time data, liquidity and execution for profitable trades.
A distinctive feature of the platform is its modular system, which allows you to connect and use only the modules you need.
What features Quantower provides:
+ Different types of assets for trade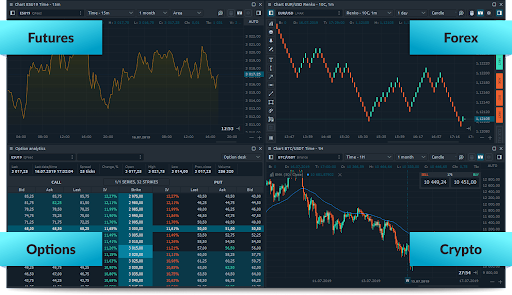 + Charts with different types of diagrams for different trading systems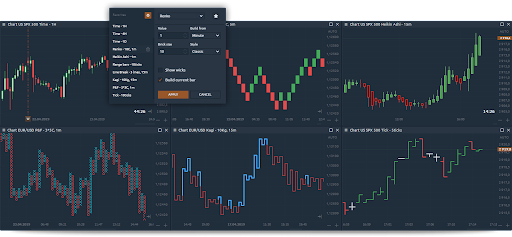 + Ability to draw and use indicators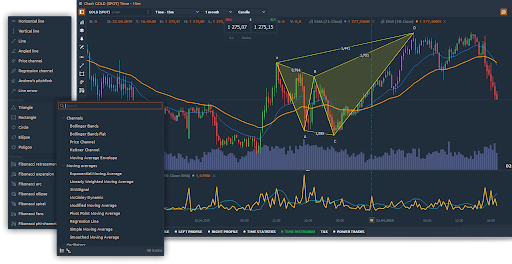 + In-depth volume analysis with various auxiliary options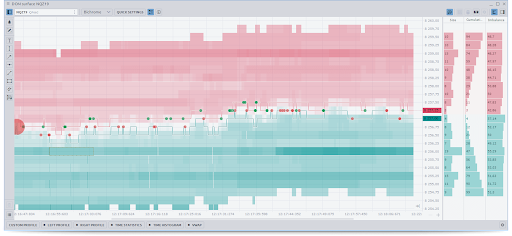 - Cluster analysis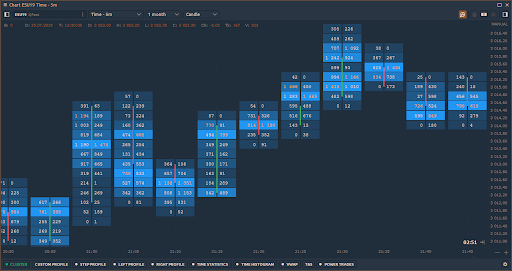 - Volume profile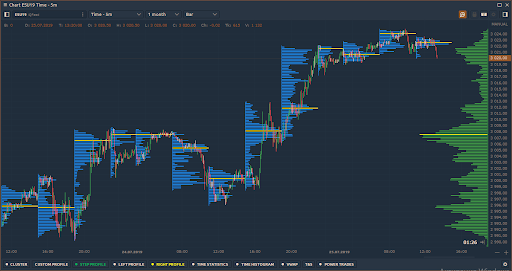 - History of transactions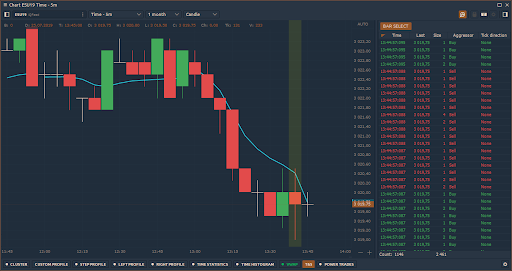 + One-click chart trading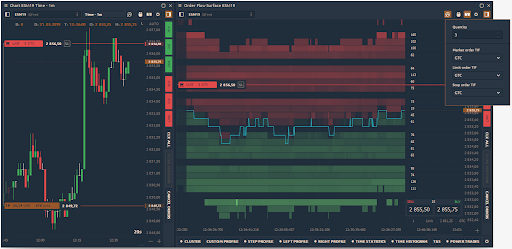 + Crypto portfolio panel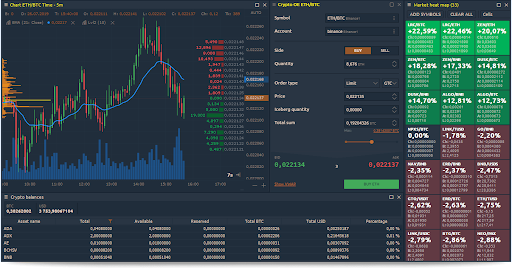 + Trade Simulator (interface to test your strategy)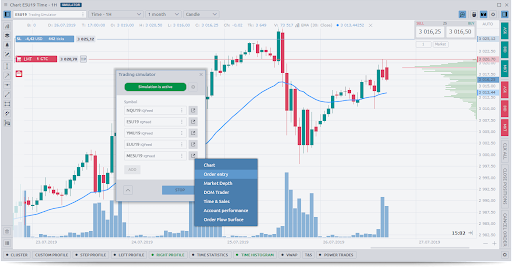 Summary
Tiger trade and Quantower are platforms, which help us in our trade on a daily basis, through accurate volume analysis and order book we have increased the win rate of our transactions. We are sure that they will also improve your results, so we suggest you also download these programs, get acquainted in more detail with their interface and functions.