Best tools for a scalper. How to create trading ideas with TradingView
If you want to make a salad, you will definitely need a sharp knife. 
If you want to make renovations at home, you will need a drill and other tools.
If you decide to make serious money on cryptocurrency, you need to get a platform for chart analysis - TradingView.
It is the undoubted leader among analytical trading platforms due to its ease of use, a huge range of tools and a wide international community. No scalper can do without it.
What's so cool about TradingView?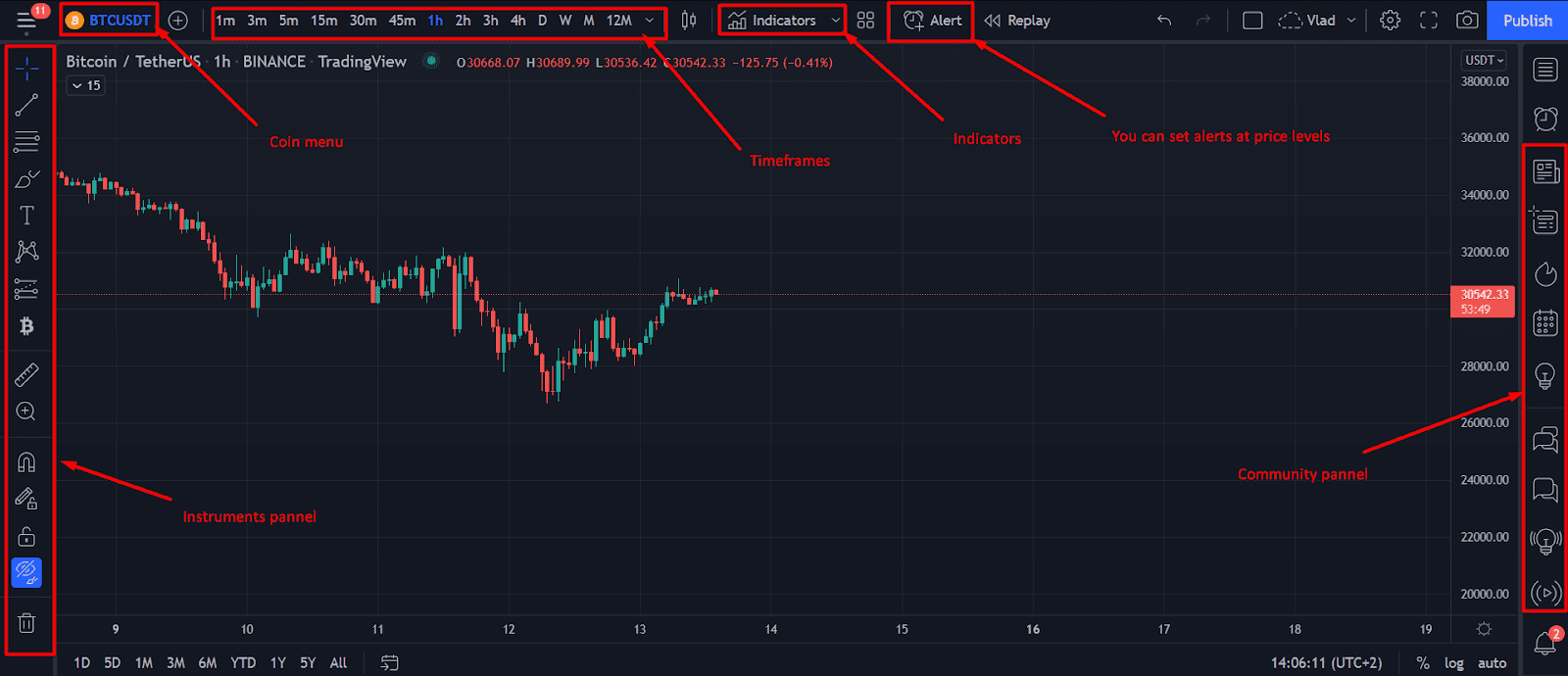 1. Charts
Take a look at the toolbar. No matter what trading strategy you use, you will find all necessary tools for its implementation in the TradingView panel.
Do you work with levels? They are available in it.
With trends? Already there!
Fibonacci? Elliott? Wyckoff? Everything is there!
All your charts are stored in real time, so you'll never lose information even if you have a power outage or your computer is frozen.
You can choose from hundreds of available indicators, or create your own! With the basic version you can use up to 5 indicators. With the paid subscription - an unlimited number.
You also have the opportunity to set alerts. Do you remember how you used to miss profitable trading situations because you couldn't look at the chart 24/7? That won't happen again! Alerts come not only to your computer, but also to your email or cell phone if you install the application.
2. Community
One man no man, and wolves from Wall Street do not hunt alone. That's why you need partners in order to be always ready for any development and not to give in to false beliefs. Finding them on TradingView is very easy, in addition to chats there is the possibility to share your trading ideas and read other people's opinions. I highly recommend going to the Editors' Picks tab, where there is a lot of useful information for both a beginner and an experienced trader.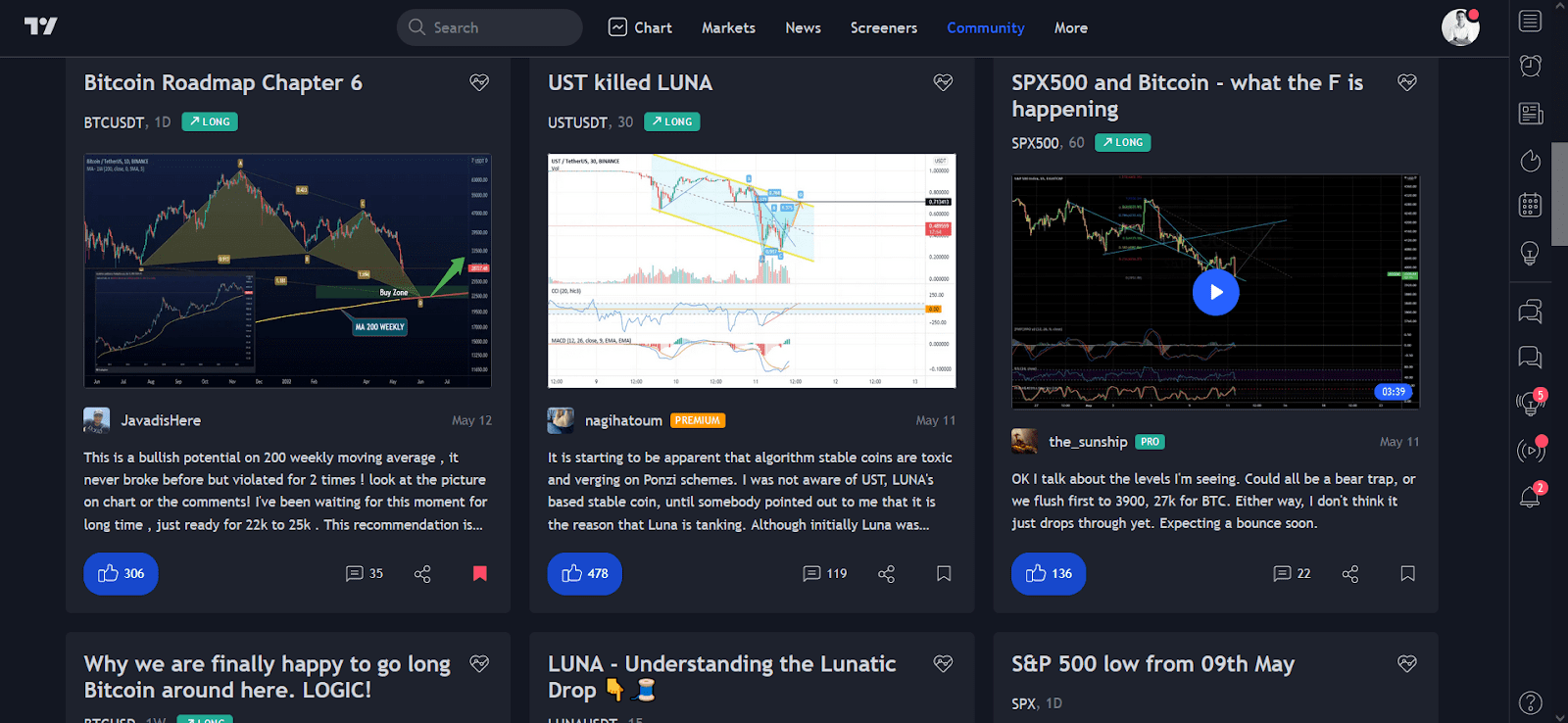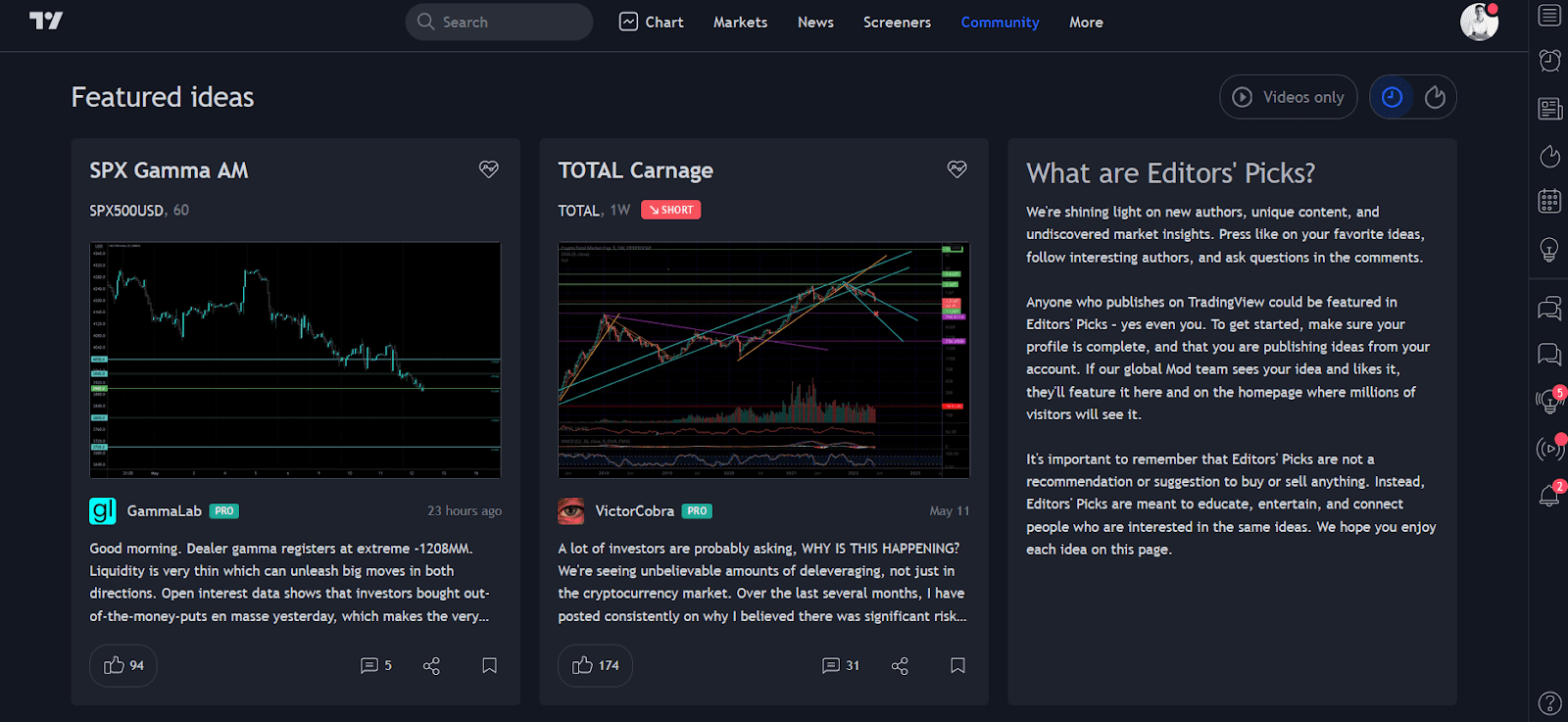 You can either use the trading plans of more experienced analysts, or learn from them different trading strategies. When I was just starting out, TradingView accelerated my professional growth by leaps and bounds.
Is it worth buying a paid version of TradingView?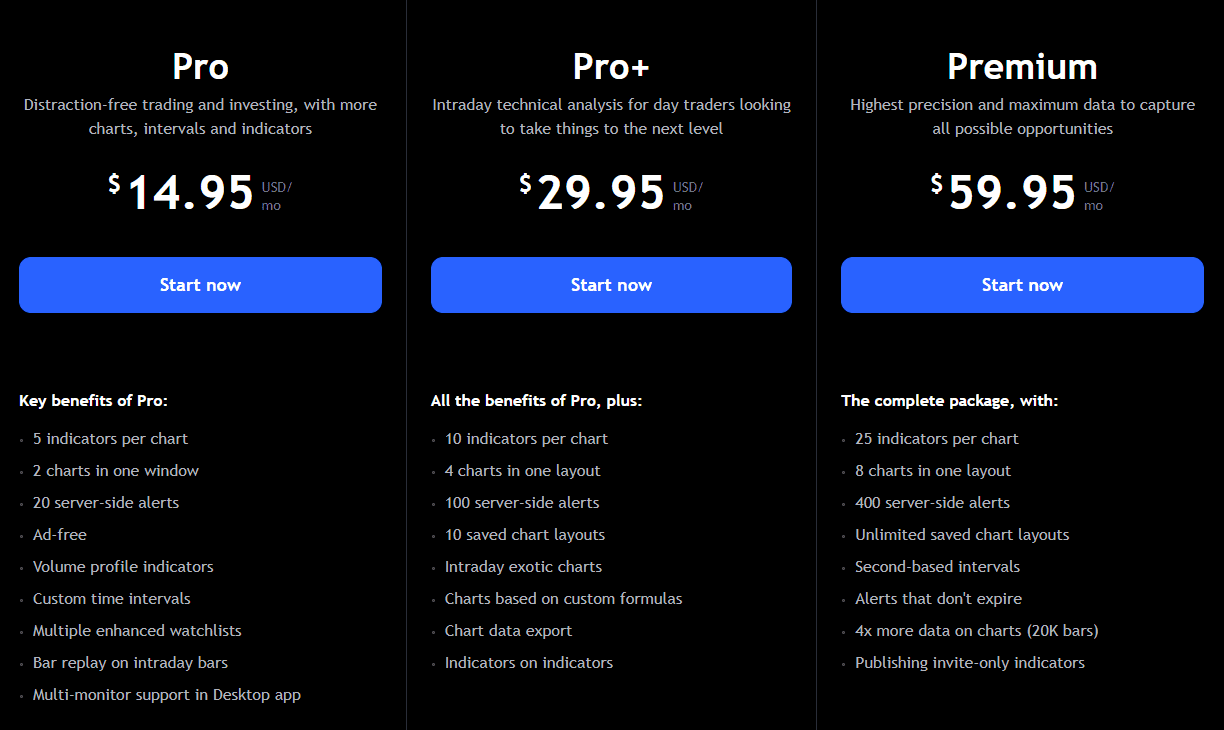 In the basic version, there may be many things missing. For example, the number of alerts, there are only 5.
Or the limitation in the number of indicators - also 5. This may not be enough even for some basic strategies.
In addition, sometimes you want to compare a pair of instruments or one instrument on several timeframes, and this is possible only in paid versions.
Personally I have Pro+, but PRO is enough for most users. 
If you decide to register, do yourself a favor and save $30 for coffee with this referral code.
Did you know that scalpers don't open trades through the exchange, but use special software to do so? In the next article we will discuss one more important tool for every trader - the terminal, and how to set it up properly.
Have a nice week and see you at the DOM✌️