Top 6 Metaverse projects with low capitalization
By Yuriy Bishko Updated November 11, 2022
BikoTrading Academy
In the last article, we talked about the top three Metaverse coins: AXS, SAND, MANA. These are really high-quality projects, but their capitalization is already billions of dollars. By investing in these projects, the potential return will be much lower than in less popular projects with much lower capitalization.
KEY ISSUES:
Are metaverse coins a good investment?
What metaverse coins to buy?
What are the best metaverse coins?
What are the top metaverse coins with low capitalization?
In this article we will answer these questions and present you the 6 most interesting metaverses of projects with great potential:
ETNA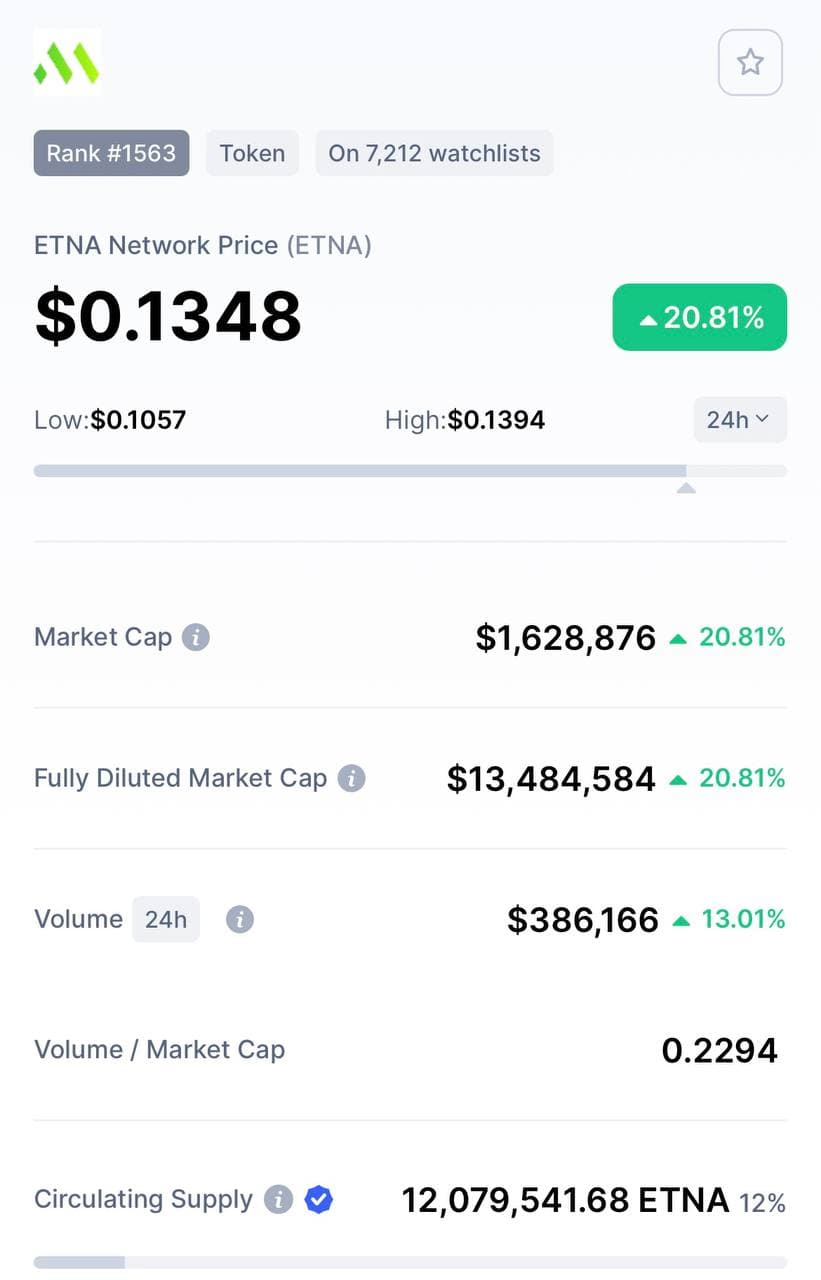 ETNA network describes itself as a "Crypto galaxy", an ecosystem that connects relevant crypto projects and protocols. It's aim is to integrate traditional games into the blockchain, and provide a gaming and NFT universe for projects to exist in, so that it serves as a central hub for all Blockchain-gaming related things.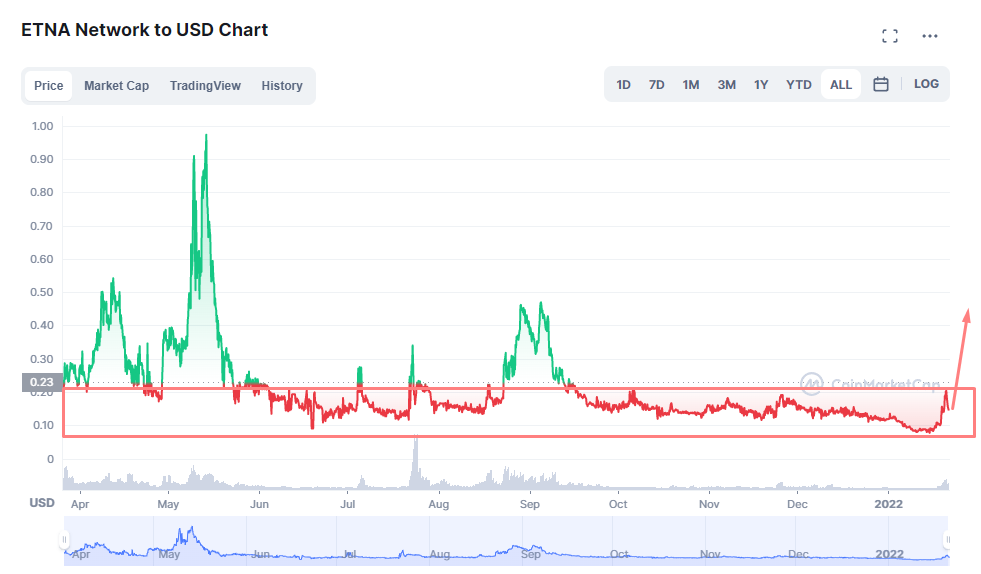 In terms of technical analysis, ETNA is in the trading range between $ 0.1 and $ 0.2. At the moment the price is at its usual levels and these can be good points for investment. In the event of a breakout of the accumulation zone, the price can rise quite sharply in price.
REVOLVE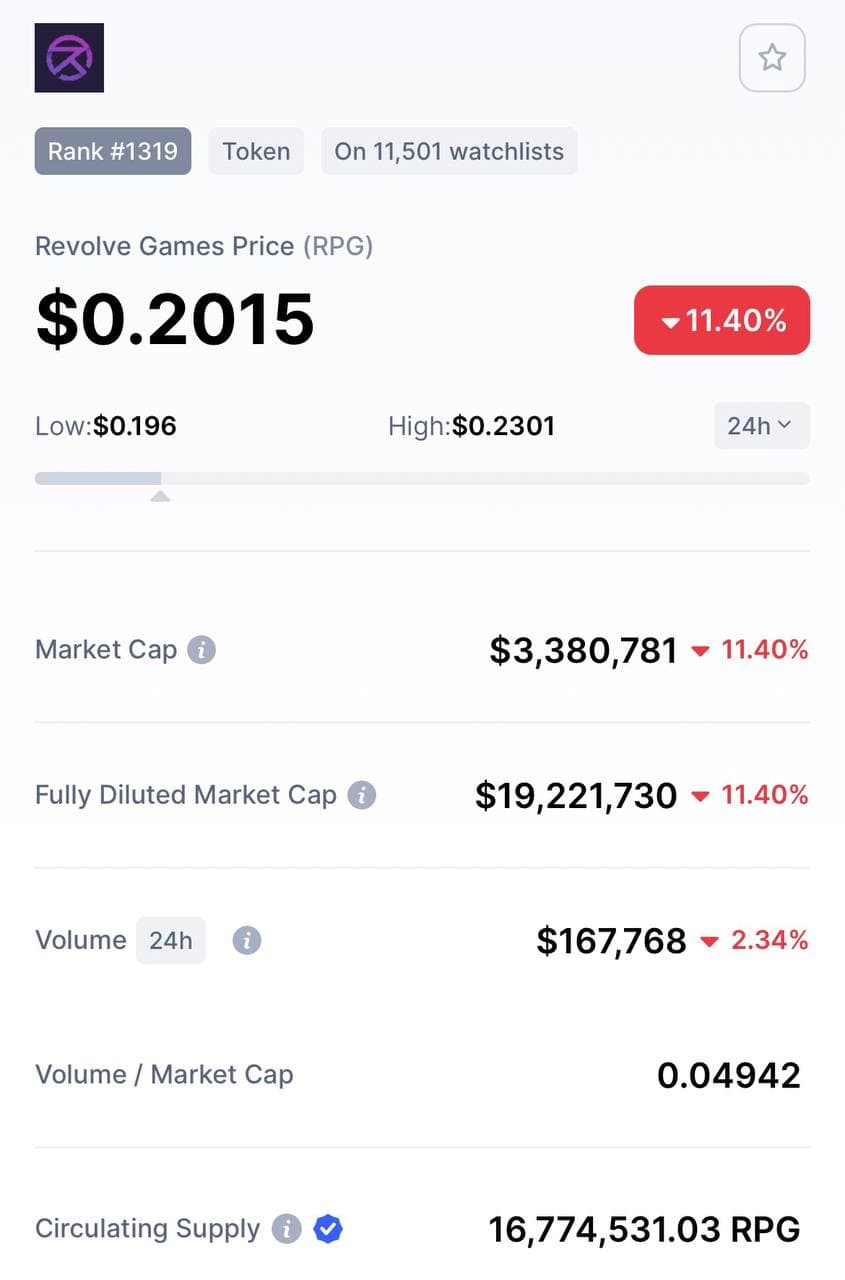 REVOLVE is not only one game, but a gaming platform like Steam or Epic Games that gives people all the classic metaverse gaming opportunities:
- Play-to-Earn - DeFi - NFT assets + rewards Revolve has many significant partnerships and is not only working with gaming companies, but is also invested in by big names in venture capital, such as Magnus Capital, Metrix Capital and others…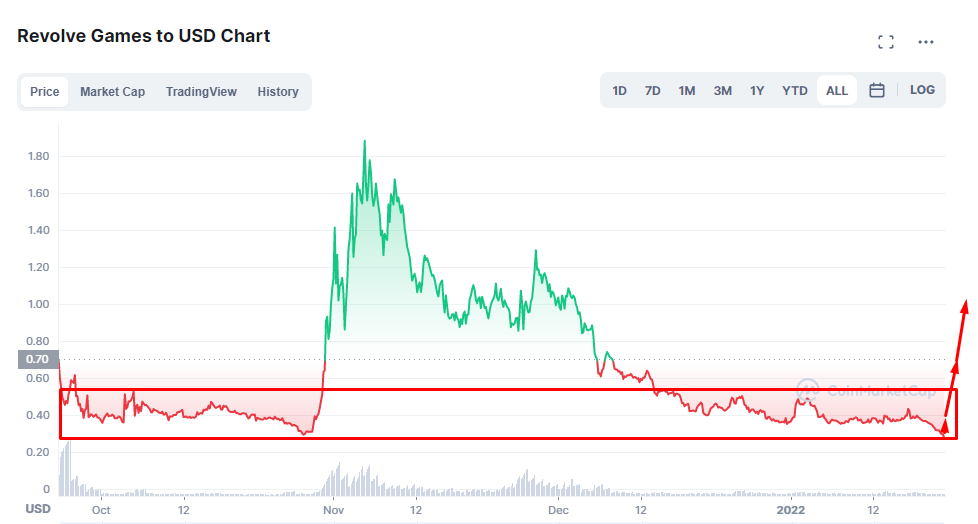 Revolve as well as ETNA is in the trading range. In the event of a breakout of the trading range, the price may reach the level of $ 1 or the level of historical highs.
Legend of Fantasy War (LFW)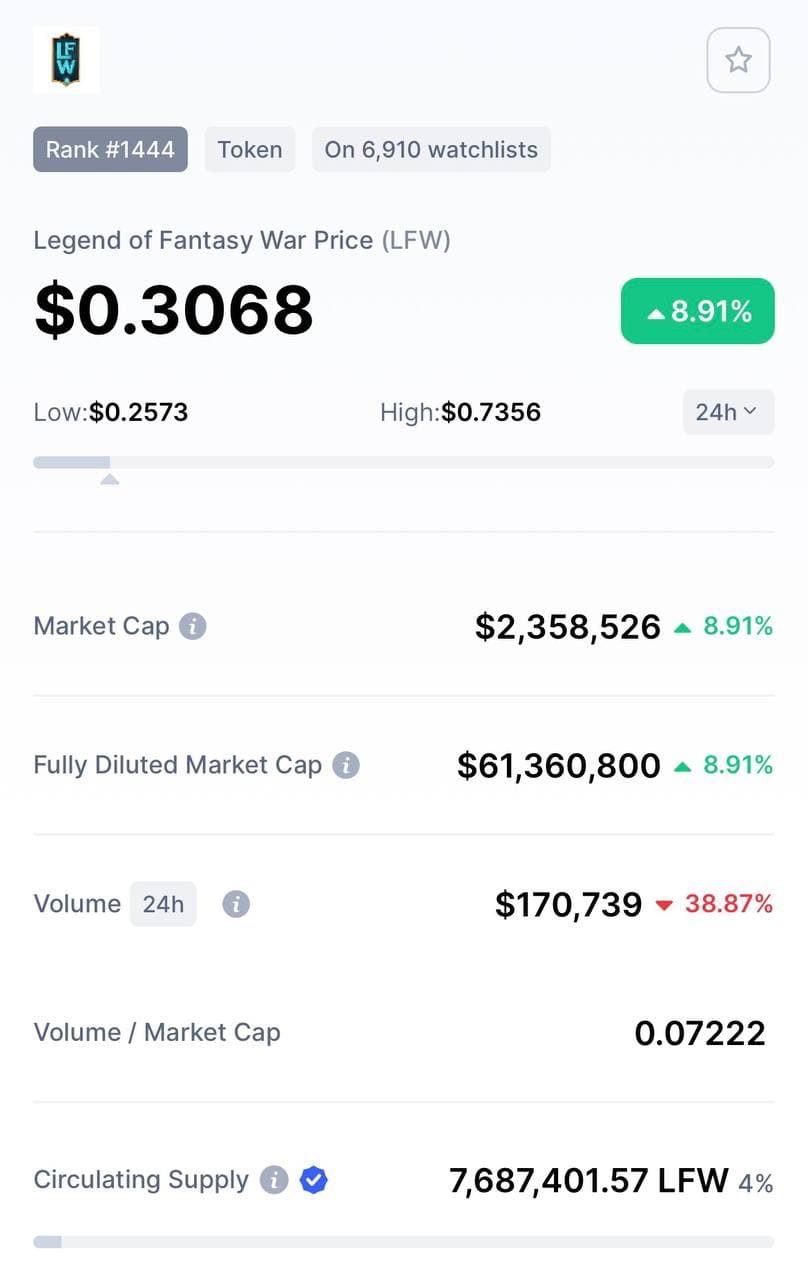 Legends of Fantasy War is an interesting metaverse project built on Binance Smart Chain. The basis of the game is to build the best "army" possible, and you can do that by owning and upgrading unique NFT assets - "heroes" and "units". Game offers a variety of options: single player, multiplayer and PVP. The partnerships listed look pretty extensive, and visually the game looks appealing. Team keeps a good social media presence, and I'm sure positive events/upcoming product launches and progress on the game will be covered in the media a lot, bringing investors' attention.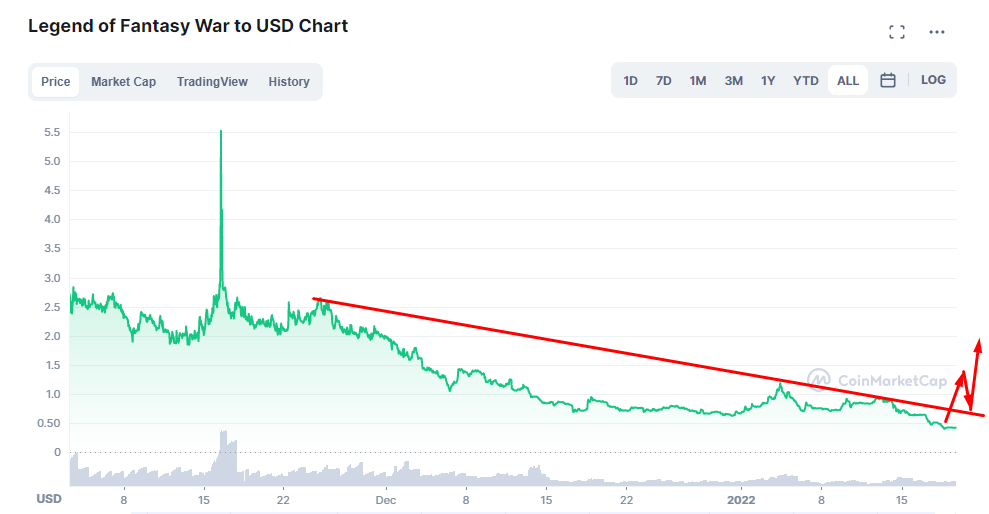 On the chart Legend of Fantasy you can highlight the trend line, which acts as a resistance. The price has been moving in a downward trend for a long time. In the event of a breakout of the resistance line, the trend is likely to change upward. Then LFW can reach the level of 2 - 2.5 dollars.
Mist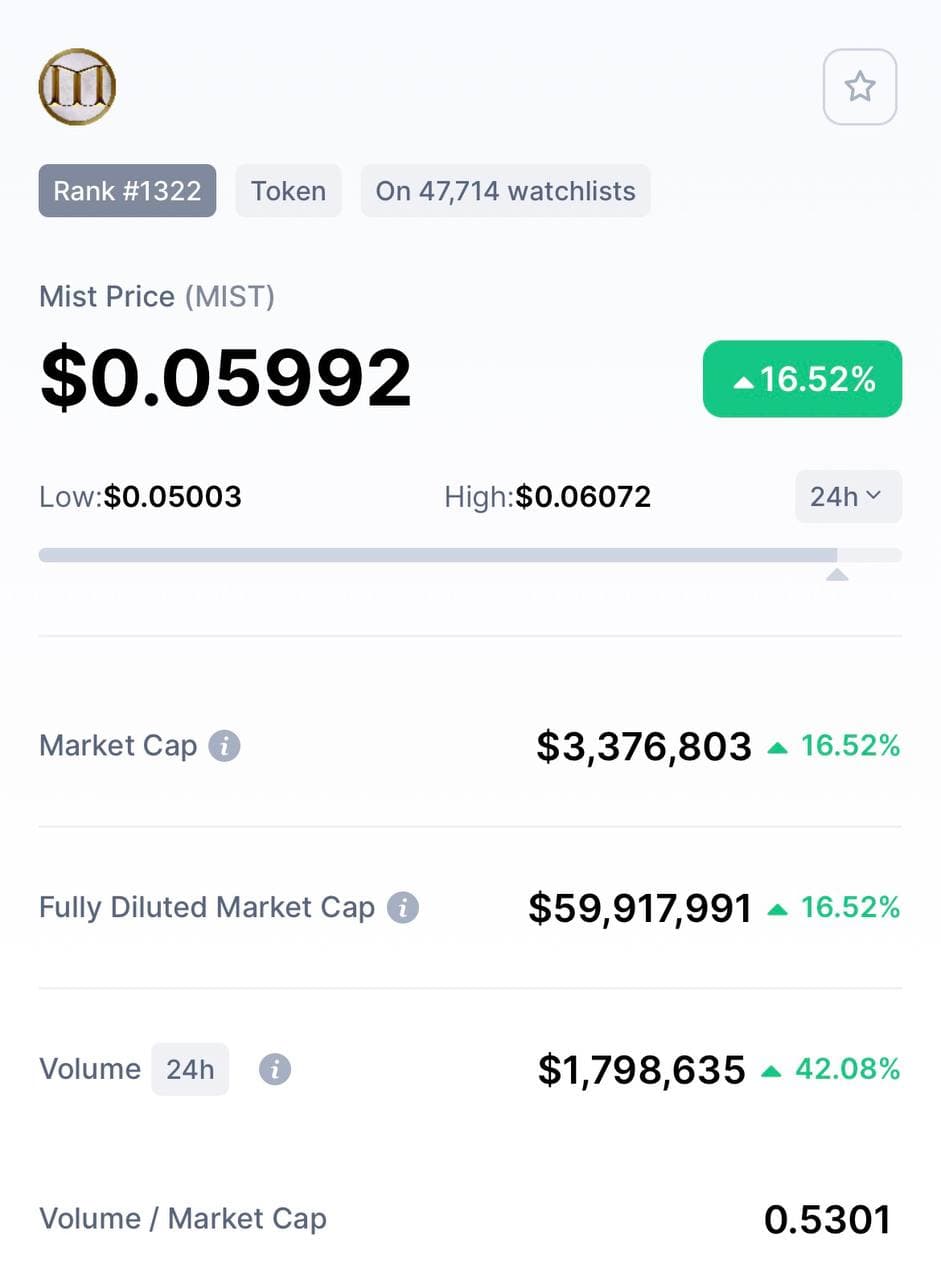 Mist is a very nice-looking game built on BSC, and it will be released not just in browser, but… on STEAM and EPIC GAMES! It will offer players the ability to "Collect NFTs, battle epic monsters, and explore infinite immersive environments." Another thing they mentioned that I really liked is the "Mist Gameverse Framework", which basically allows any player to easily create minigames, dungeons and secondary games. Quality games which give players access to community tools like this Framework have great potential, and Mist looks to be developed with a focus on quality.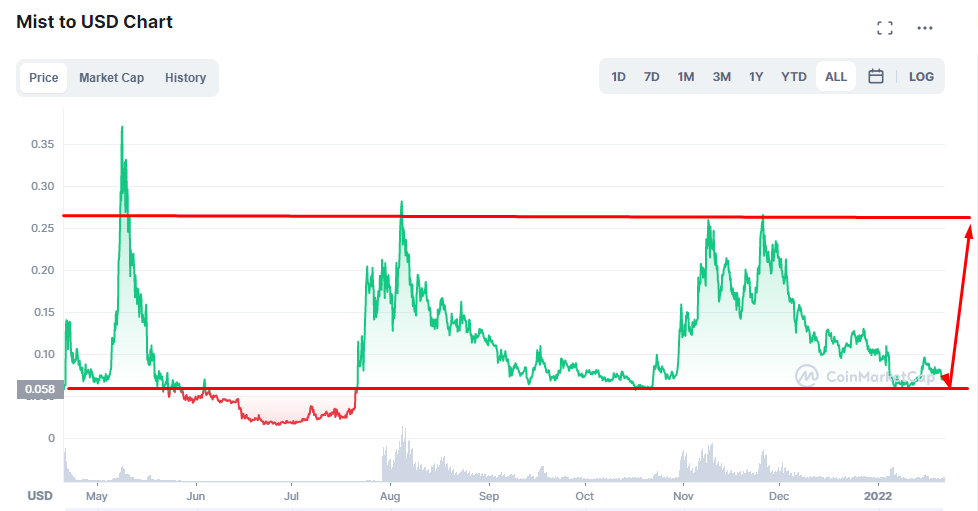 Mist is in the trading channel between the levels of $ 0.06 - $ 0.27. The price is approaching the lower limit of the range, where there is most likely a large number of orders, and can be a good opportunity to buy. The upper limit is a good opportunity to sell.
Genesis Worlds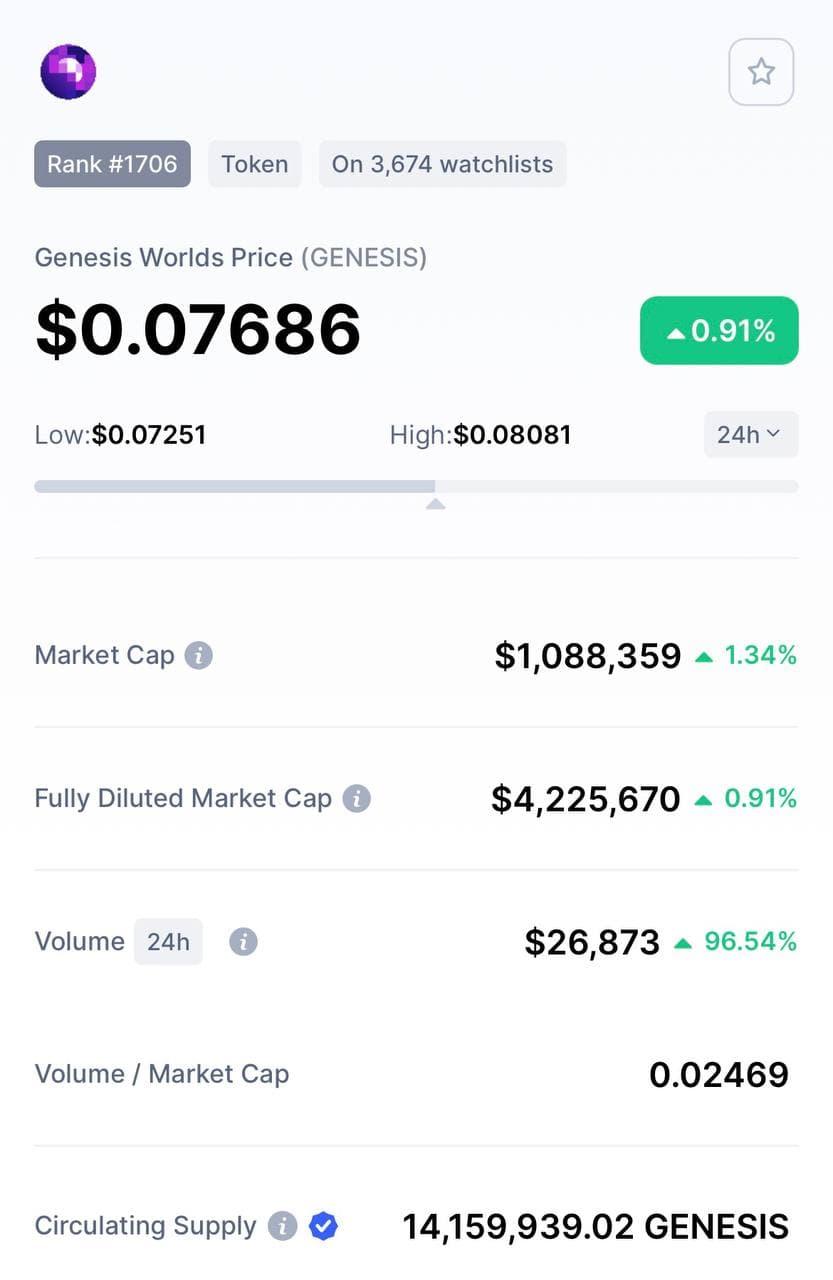 Genesis Worlds is a metaverse platform that has hundreds of so-called "worlds" inside each, and each world is like a separate level with its own gameplay. Players will be able to teleport from world to world, completing quests, playing together and earning items. What's even more interesting, is that they are a bit similar to Mist because they also give players the tools to create their own worlds, quests, etc… This world system seems very engaging to me, if they can implement it properly. The quest rewards will come in form of NFT items, which of course can be traded on the marketplace. All in all, the game concept seems very attractive, and with the right marketing this game could definitely explode after launch.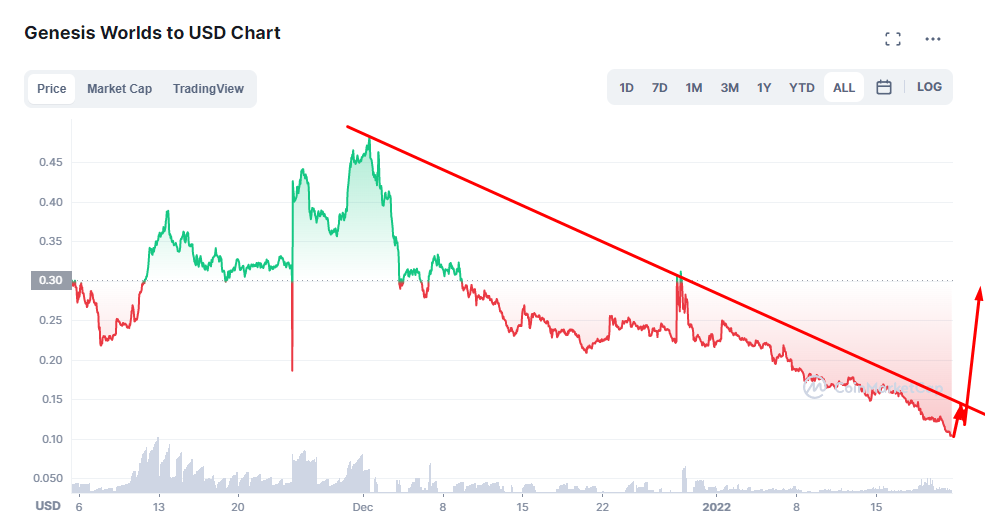 Genesis, like most cryptocurrencies, is moving in a downward trend. On the chart you can highlight the trend line, which is currently acting as a resistance. In the event of a breakout, there may be a good opportunity to buy.
Starmon Metaverse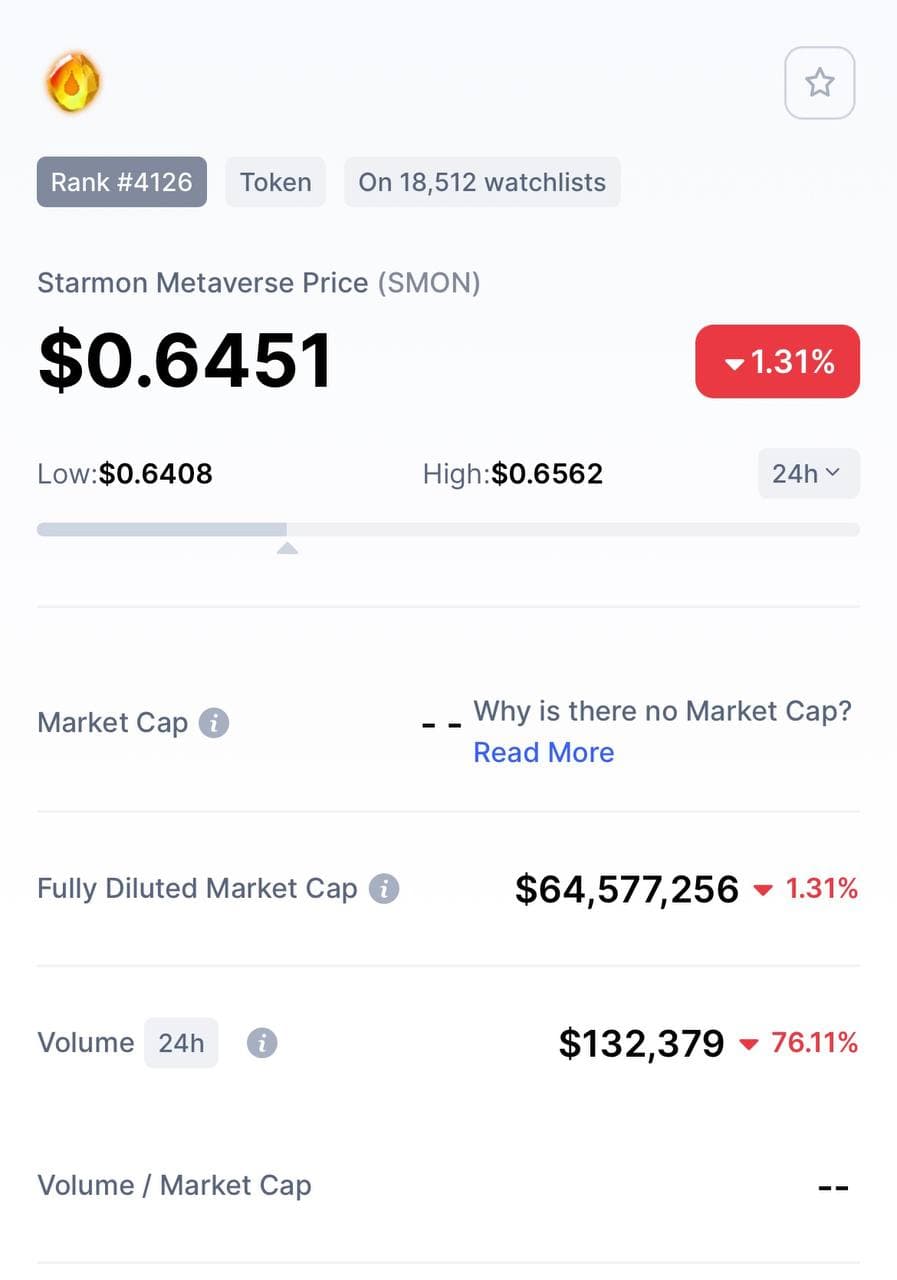 Starmon Metaverse is basically the good old Pokemon as we know it, implemented on the blockchain under a different name. The concept is familiar: you need to find, capture and level up "Star monsters" - Starmons. From their website, the main concept of the game is: "Players can collect, train and trade Starmons, at the same time direct them to do adventure and battle"
Of course, the most exciting thing to me that will seem to draw people in, is the "breeding" option. Just like in the original Pokemon, you can mix and evolve creatures to get the most powerful ones. There's an element of luck and gambling involved, and that always draws people in. A lot of people could join this game simply because they want to try their luck, evolve some very rare Starmon and sell it for money, and all this activity will make the game popular, and their token will be in demand.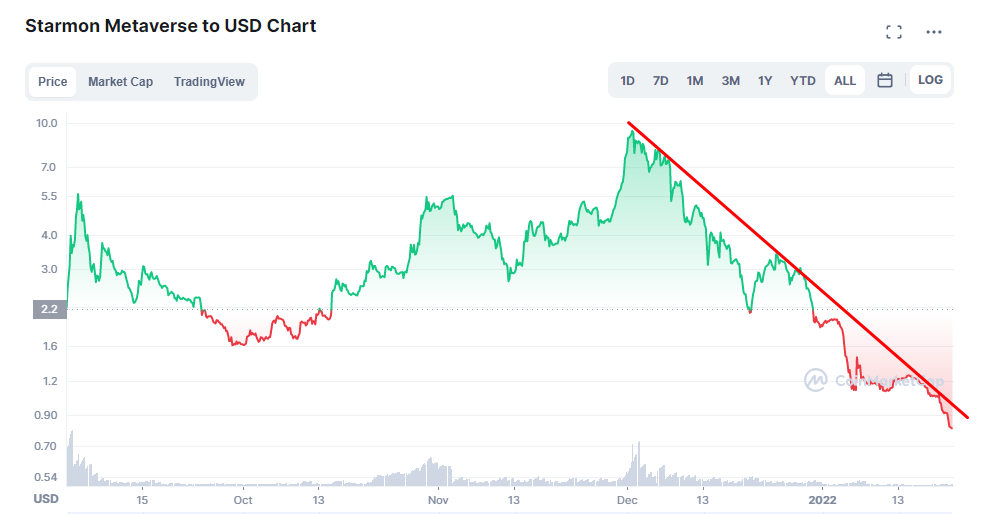 Starmon is at its lowest level and continues to descend lower and lower. From a fundamental point of view, the project is quite interesting. From the point of view of technical analysis, the formation of a trend line and a breakout can be a good opportunity to buy.