The best trading journal for traders
By Yuriy Bishko Updated November 14, 2022
BikoTrading Academy
One of the main parts of successful trading is a trading journal. Many beginners ignore this point, but they do not even realize how important a journal is as part of trading.
KEY ISSUES:
What is a trading journal?
Why do you need a trader's journal?
What is the best platform for recording and analyzing your transactions?
And how to improve your trading results with the help of a trader's journal?
What is a trader's journal and why do you need it?
A trader's journal is your notebook, which records the main indicators of your trades, starting from the preconditions for opening trades and ending with the analysis of the trader's emotional state.>
A trader's journal is necessary to analyze and improve your own trading performance. The main function of the diary is to collect and analyze statistics.
This way you will be able to see recurring mistakes that cost you your earned money. Imagine how much you would earn if you took away even half of your unprofitable deals? This is what a trader's journal is for!
What is the best platform for recording and analyzing your trades?
In order to keep a journal and analyze your trade statistics, it is enough to make notes anywhere, whether it's Excel or a regular notebook. You do not have to use specialized platforms or services. Personally, we use a very convenient platform Trader Make Money.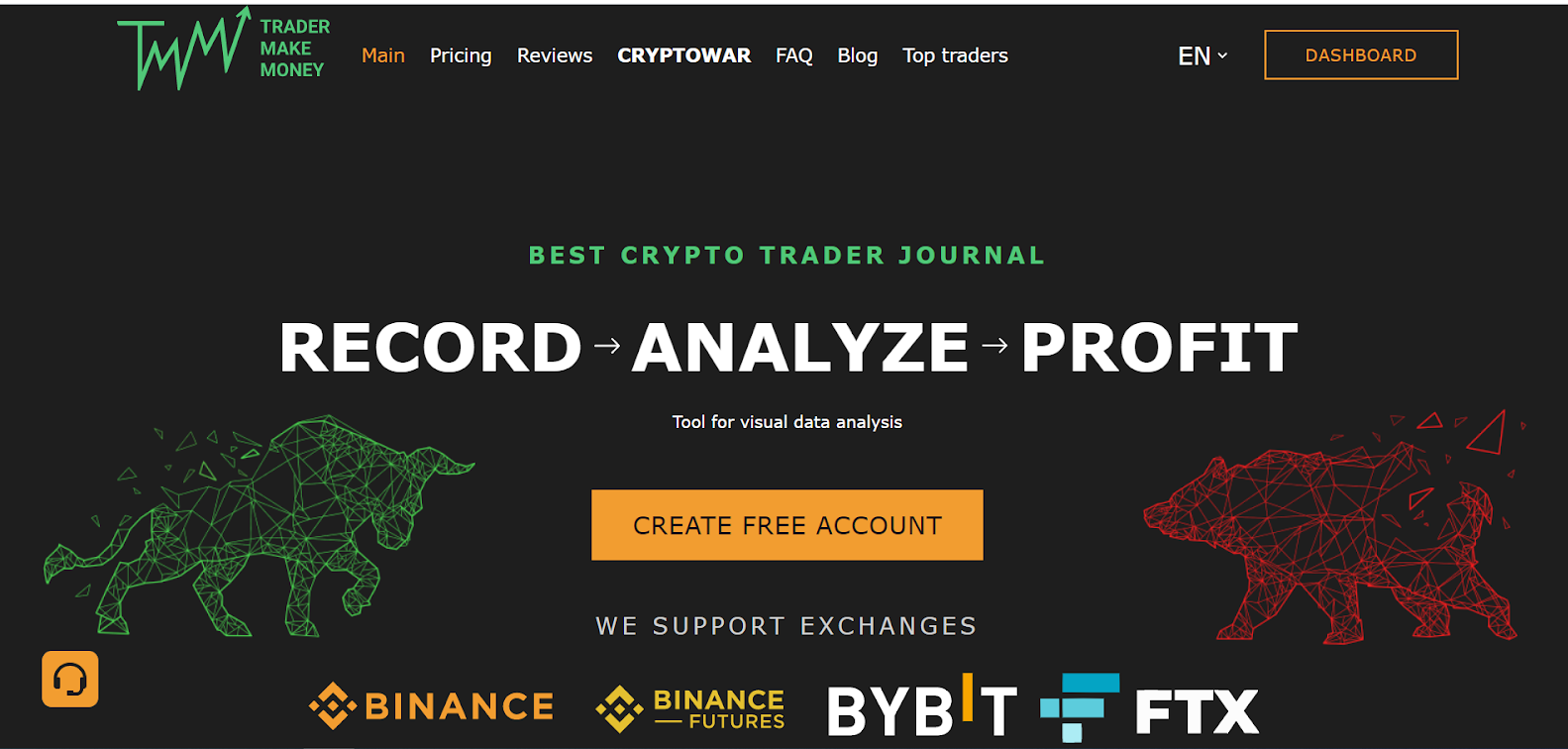 To analyze your trading statistics, just connect the API keys from your exchange, after which the platform will start collecting your trading statistics. The platform supports the following exchanges: Binance / ByBit / FTX
The system provides many different metrics with which you can analyze your trades. The screenshots below show only part of the metrics. Particularly interesting and useful indicators that we would like to share with you are the following: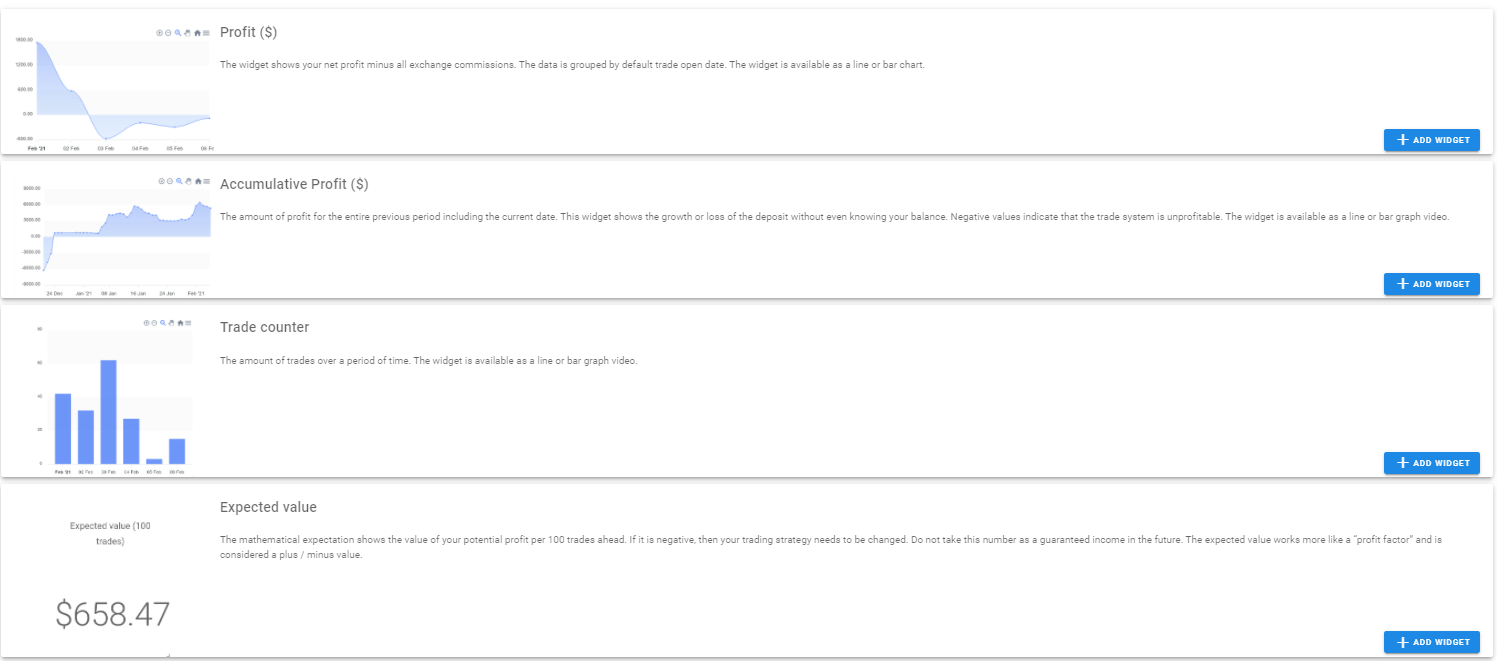 - profitable and unprofitable days (you can't even imagine how much your performance will increase if you just avoid trading on statistically unprofitable days for you)
- assets on which you earn and assets on which you lose money (different assets have their own dynamics and not always your trading systems will work perfectly on each trading instrument)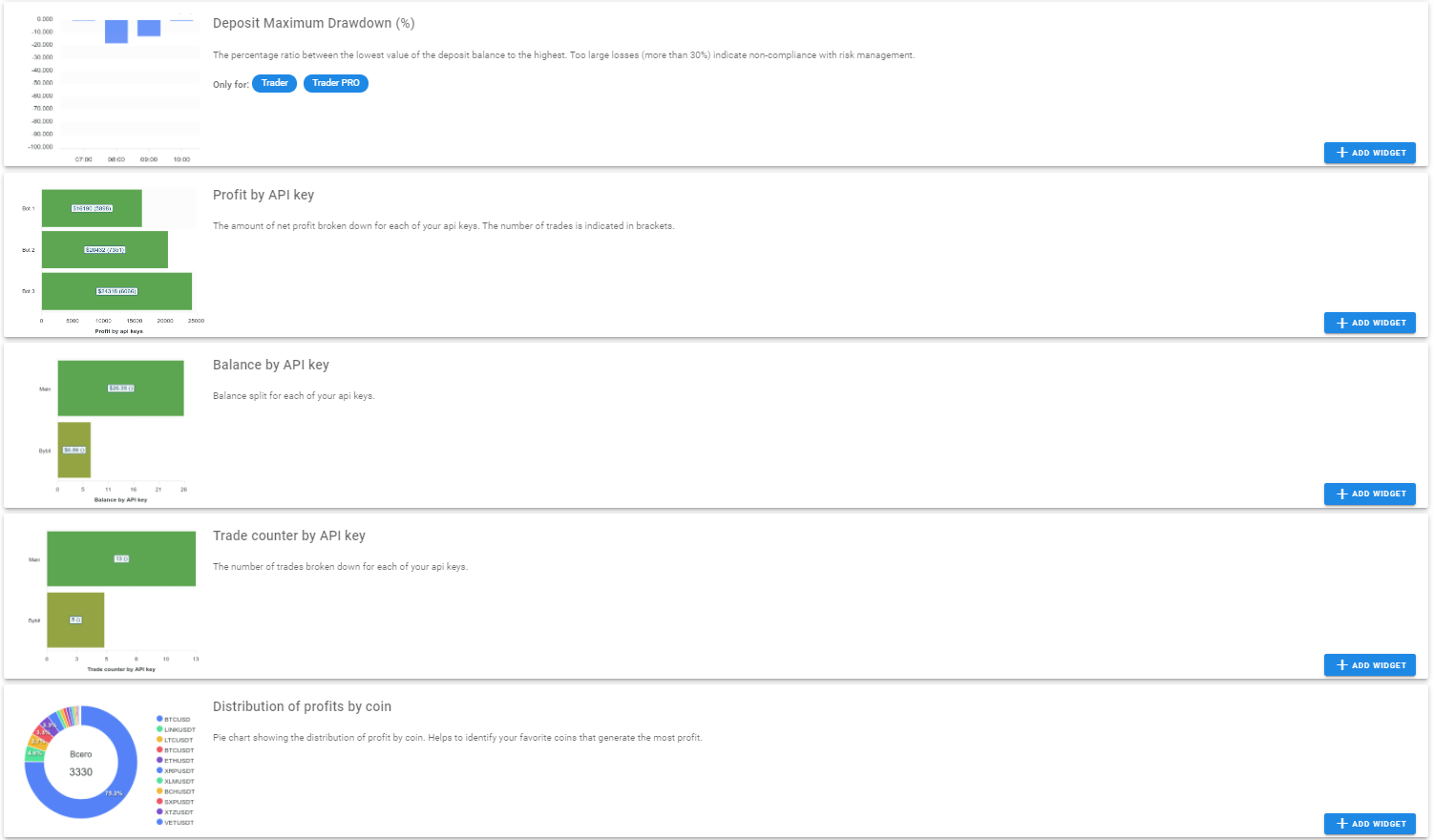 - profit and loss by trading hours (if you use a scalp or very active trading, you can analyze at what time your indicators have the best results, or vice versa at what time it is better to rest and do other things)
- profit and loss due to entry reasons (you can analyze your trading system and find out why you lose positions and for which you have the most profit)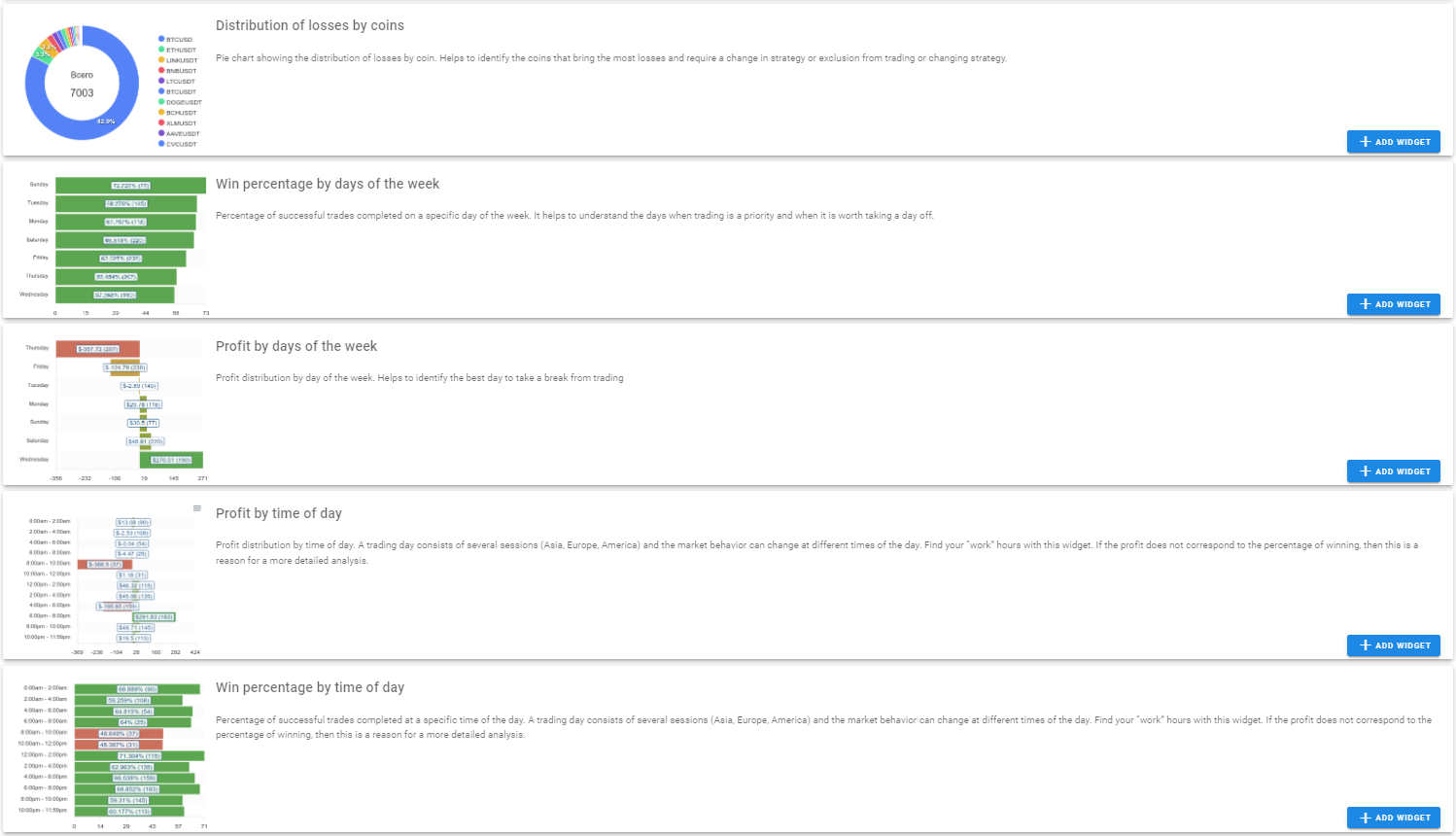 - analysis of long and short trades (perhaps in some cases you should just exclude short or long trades, as the trend may be completely opposite to your deals, which also greatly affects your performance)
- analysis of emotional state (it is very important to analyze your own emotional state, you may feel bad, which often negatively affects the trading process, or you can be in a good mood, as well as your own trading results.)
By analyzing just these indicators, you can already analyze your own trading system, and determine in which cases you lose and the best option is to take a break, or in which cases your trading performance reaches maximum results in which you should focus only on trading.
It is very important to fill in all the detailed information, because it will help you to explore your own trade.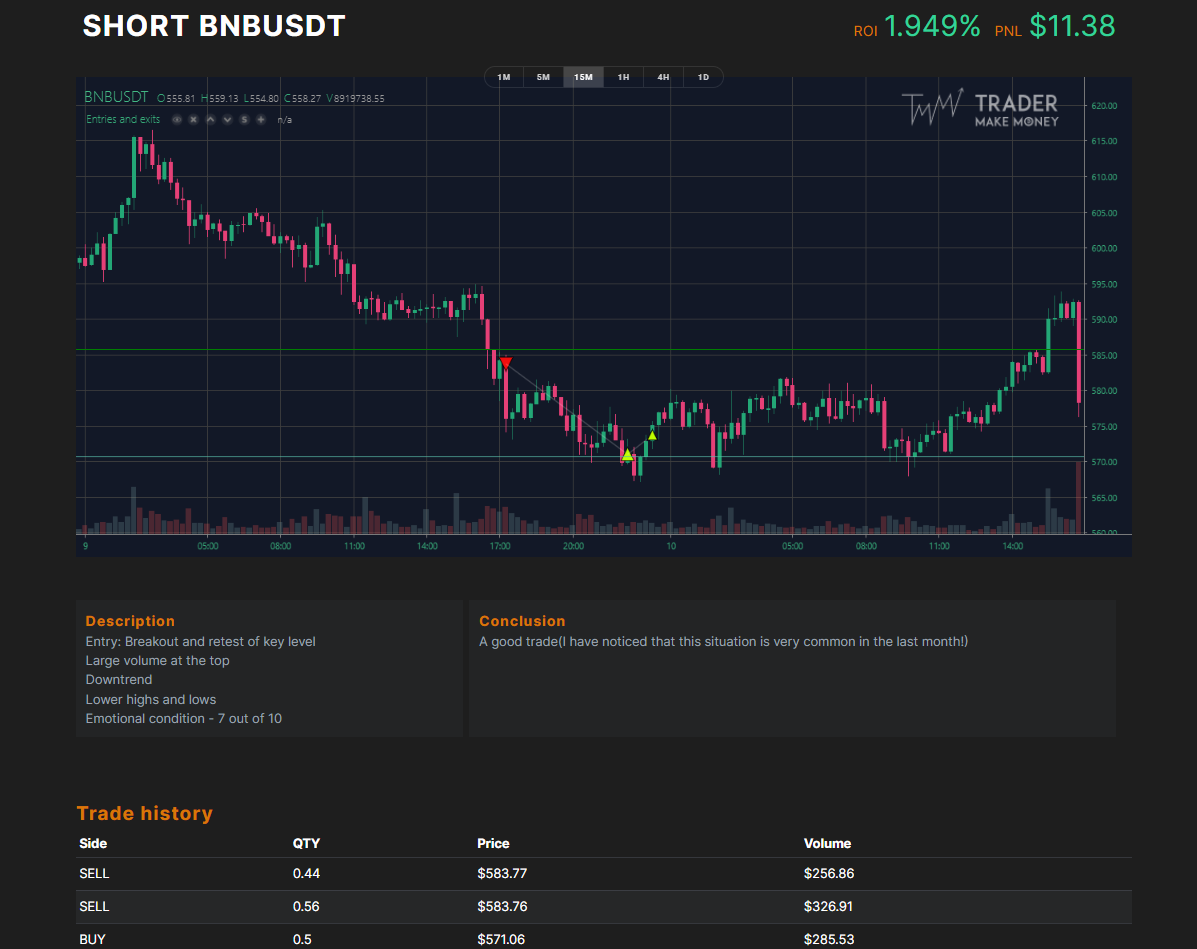 Summary
In conclusion, it is worth saying that a trader's journal is an integral part of any trader's work process. Analysis and statistics will help you better understand your own trading system, avoid repetitive mistakes and increase your trading results.