How to trade crypto futures in Canada
By Yuriy Bishko Updated November 11, 2022
BikoTrading Academy
A crypto exchange is a platform that allows you to quickly buy, sell cryptocurrencies, open trades with leverage up to 125x (futures trading), buy NFTs, stake coins and more. Most traders use crypto exchanges to make money from cryptocurrency trading and use all the other opportunities that are available in the "crypto world". 
Main issues:

What crypto trading platform is the best in Canada?
How to buy cryptocurrency and trade futures in Canada?
The crypto exchange without KYC
How to buy cryptocurrency and trade futures in Ontario and Quebec?
What crypto trading platform is the best in Canada?
For myself, I chose the ByBit exchange. Why this exchange? Because of its obvious advantages:
1.  Crypto trading platform without KYC. ByBit allows you to buy not only Bitcoin, but hundreds of altcoins (Dogecoin, Solana, Ethereum etc.) and trade futures without KYC. Few exchanges from the top 10 can provide such an option and in my opinion this is the biggest advantage of this exchange.
2. Deposits and withdrawals in Canadian dollars. You can deposit and withdraw from your account on the exchange directly from to bank card in Canadian dollars (CAD).
3. Allow you to trade crypto (futures) with leverage up to 125x. That is, you can borrow money from the stock exchange in order to open a trade for more capital than you have. If you have $1,000, then with a leverage of up to 125x, you will be able to receive $125,000 from the exchange and, accordingly, earn more.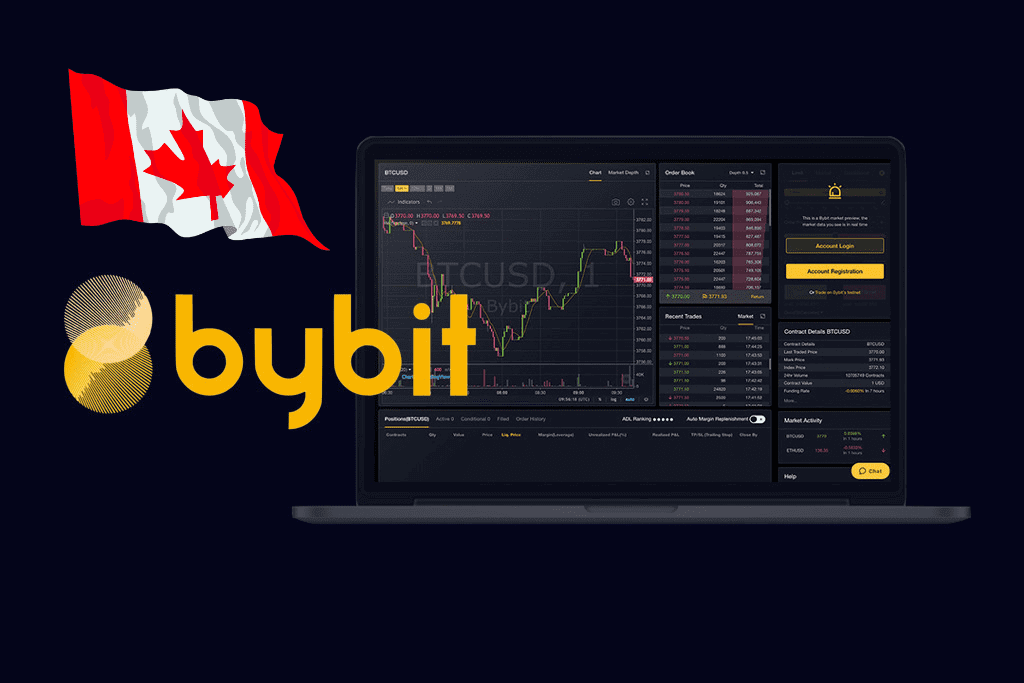 4. The best crypto exchange for beginners. A simple and clear interface even for a newbie who has opened the exchange for the first time on a phone or computer.
5. Crypto exchange with the lowest fees. Trading fees compared to all other crypto exchanges in Canada.
6. The ByBit cryptocurrency exchange is suitable for all styles of trading: scalpers, swing traders, investors. Here it is convenient to open contracts on futures or simply buy up to a hundred different cryptocurrencies long-term and wait for them to grow in price.

The ByBit crypto exchange is legal in Canada and is among the top 4 crypto exchanges that allow you to buy hundreds of different cryptocurrencies and trade futures.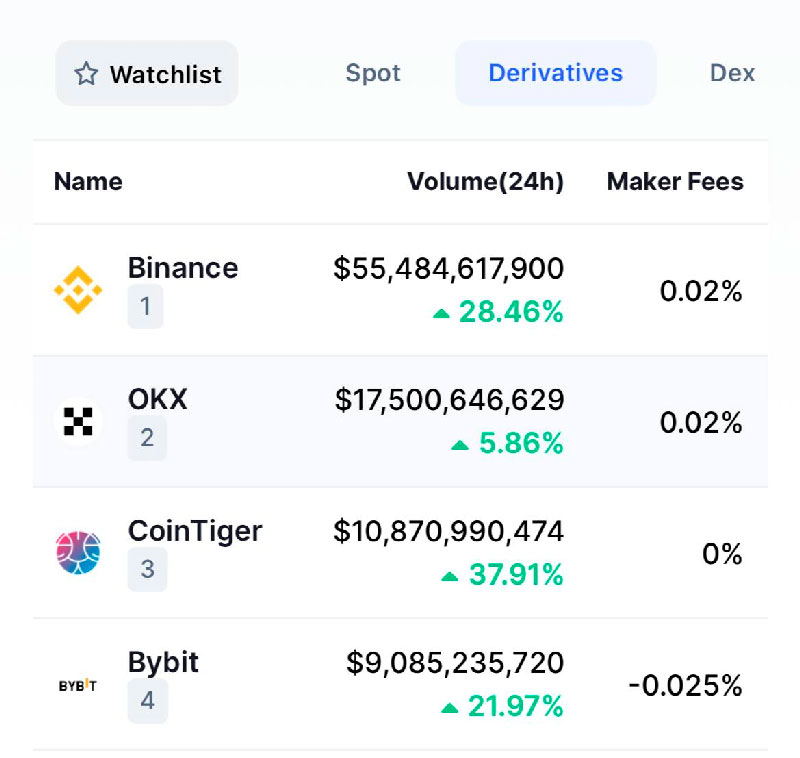 How to buy cryptocurrency and trade futures in Canada
The most convenient and affordable method of buying cryptocurrency in Canada is to register and install a crypto exchange. As I said, I use the ByBit exchange, so I will show how to do it using this example.
Quick instructions on how to download and register at a crypto exchange:
Step 1. Register at the ByBit. After the creating of account, you can also download a mobile app (Android, iOS) from the website, if you want to trade cryptocurrencies using your phone.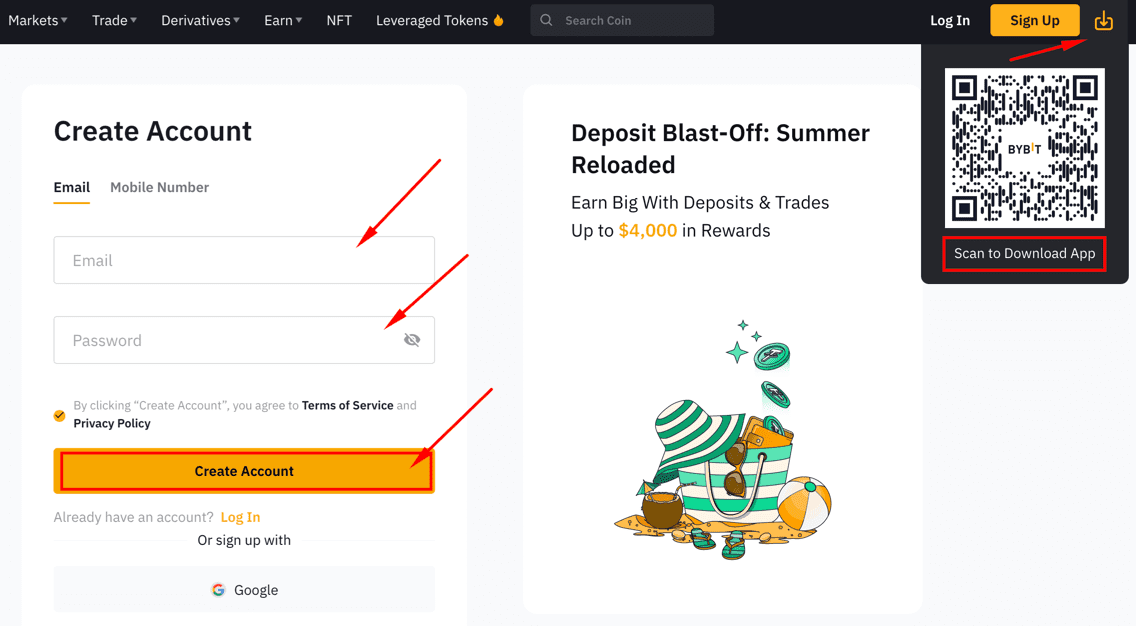 Step 2. Press the "No" button when this window appears.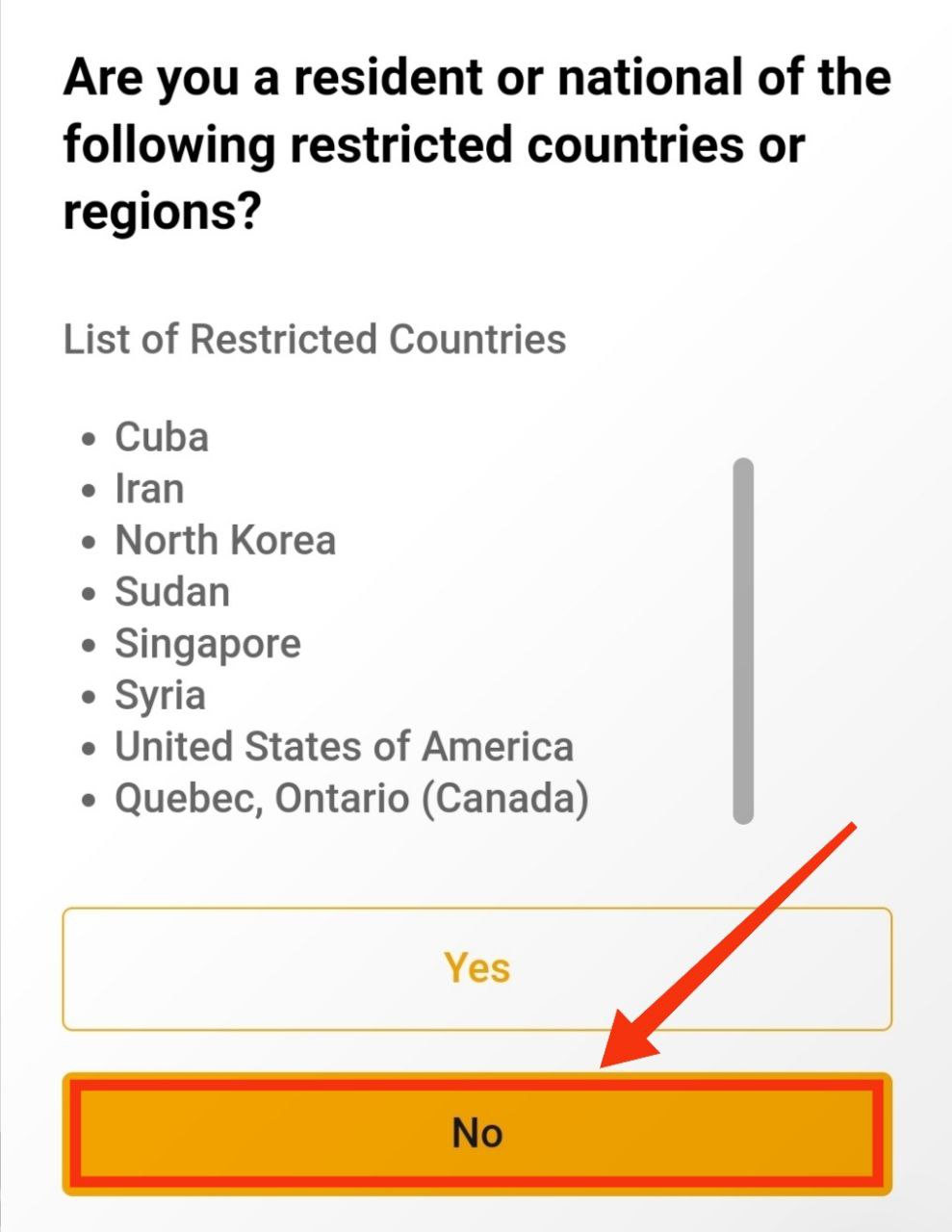 Step 3. Now you can use all the advantages of crypto trading: buy or sell cryptocurrencies, analyze the price and always keep up to date with all the latest news on the cryptocurrency market.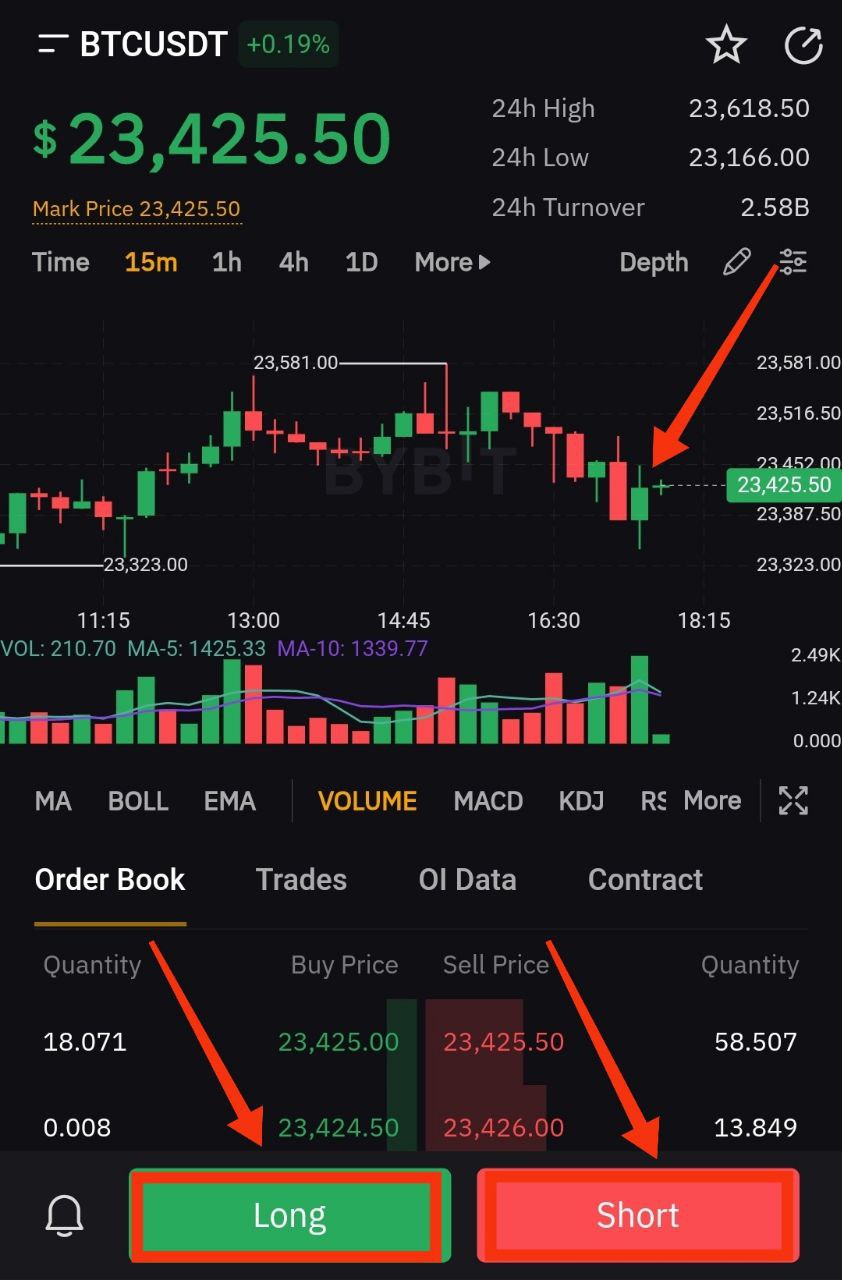 If you have already instal an exchange and started trading cryptocurrency, then you will probably be interested in learning how to develop and earn more from trading. You can learn about this in a FREE course for beginners on YouTube!
WATCH NOW: Full FREE Crypto Trading Course | How To Make $200 a Day Trading Crypto
How to buy cryptocurrency and trade futures in Ontario and Quebec?
In order to avoid blockades in Ontario and Quebec and buy cryptocurrency and trade futures, you need:
1. Download any VPN that is available in Canada and use a connection to another region or country where cryptocurrency trading is allowed. Useful links:
VPN for Apple (macOS, iOS)VPN for Android
VPN for Chrome
2. Register on the ByBit exchange where futures trading without KYC is allowed. Press the "No" button when the list of restricted regions appear.  Turn on the VPN before connecting to the exchange and take advantage of all the bonuses and opportunities that ByBit offers.
Is it safe to use a VPN to trade cryptocurrencies on an exchange?
Yes, it is absolutely safe. Guess how many traders out of 6 million users are Canadian, American, British or Australian? In these countries, there is also a ban on buying crypto and trading futures, but using ByBit you get the same as other 100 million traders around the world.
Friends, if you already register at the exchange, i highly recommend you to watch this video about how to get passive income using ByBit exchange.
WATCH NOW: How to Make Passive Income with ByBit Earn in 2022
Summary
Not many exchanges in Canada allow you to trade futures without KYC, can be deposited directly from a Canadian dollar (CAD) bank card, and have such a friendly interface for beginners. Sign up at ByBit and start trade cryptocurrencies now to make money when it start to grow by 100% at the next crypto bull run.