DOM and Footprint. How to predict Bitcoin pump and dump?
By Yuriy Bishko Updated November 21, 2022
BikoTrading Academy
For two weeks, after the price reached $ 69,000, the market has been moving in a downward trend.
During this time, the price was adjusted by more than 20%. Beginners, especially those who bought at higher prices, find it difficult to see how their money is lost. Most of them constantly ask:
KEY ISSUES:
Why is bitcoin falling?
How to predict bitcoin's crash?
Is it time to sell or buy?
How to use dom and footprint to predict the fall and rise of bitcoin
In this article, we will try to show you how important volume is, how to use DOM and Footprint to predict the fall or rise of bitcoin.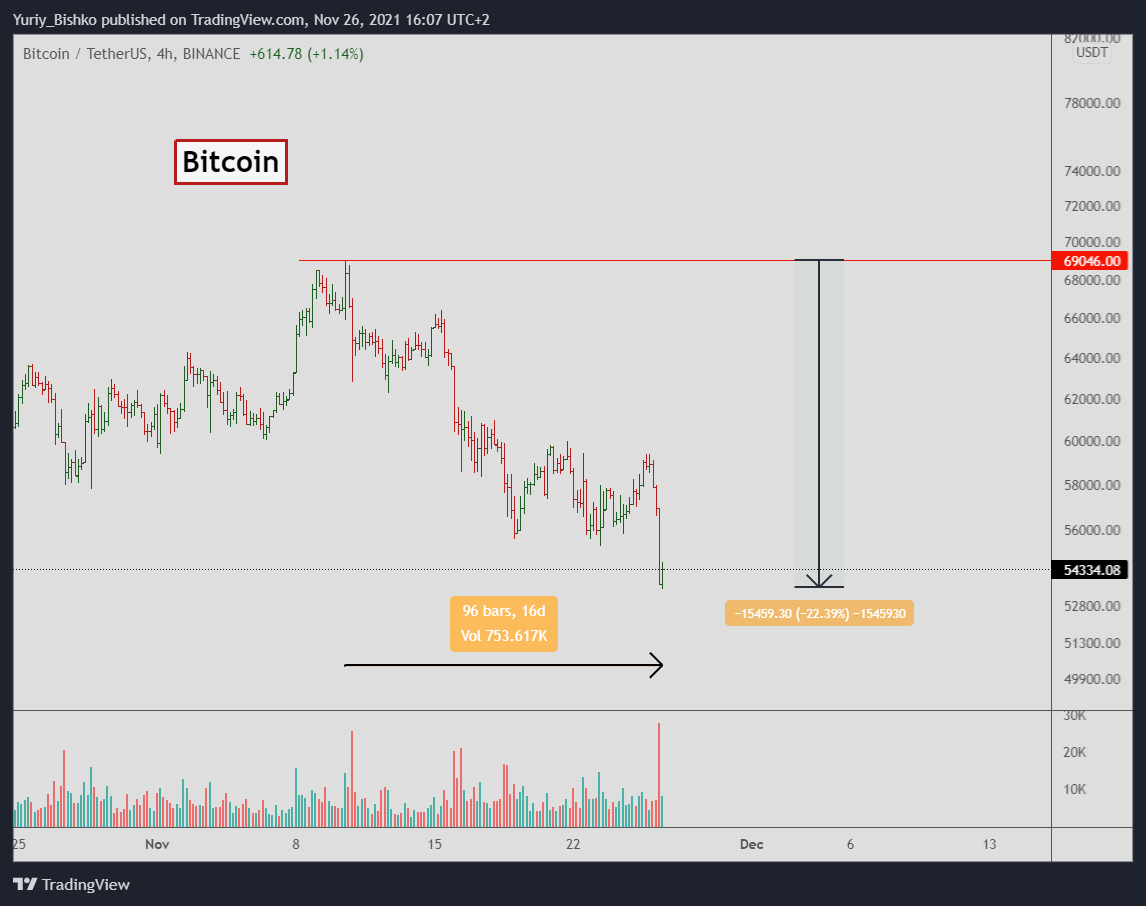 DOM is an online panel where orders to buy or sell are placed.
Footprint is a book of orders, in which the executed orders and all detailed information (quantity, price, time, etc.) are recorded. Read more about the DOM and footprint
Watch NOW on Youtube HOW to PREDICT BITCOIN price with 80% accuracy based on DOM and Footprint?
Starting at $69,000 big sell orders began to appear in DOM and Footprint. In the screenshots below you can see how big players were fixing their bitcoins.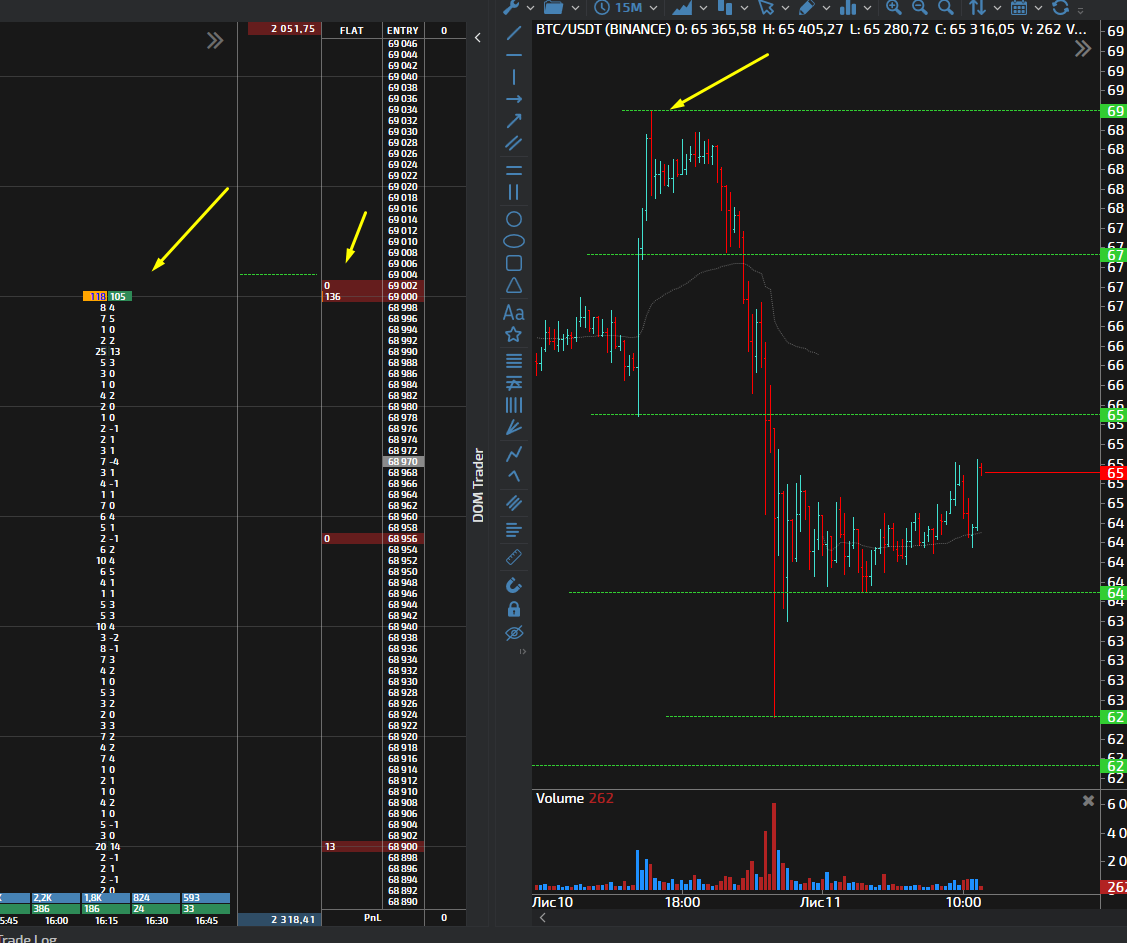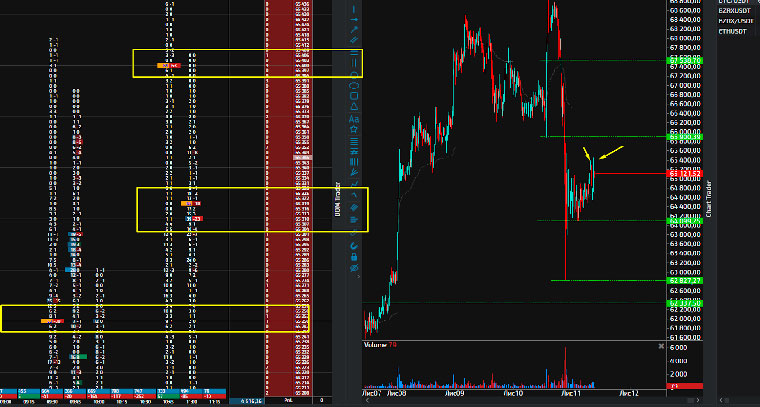 When there are large bids for sale or buy in the footprint, it is a signal to rise or fall. In this case, there were large sales orders, as a result of a sharp drop.

Sales continued to the level of 64 thousand dollars. But at the level of 63 - 62 thousand dollars, buy orders began to appear.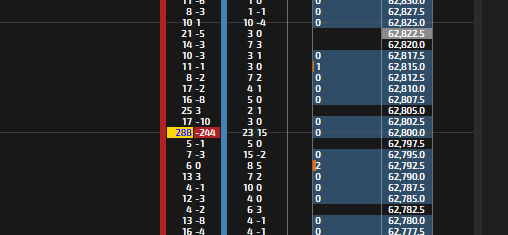 In total, it took about 500 BTC to buy, this is a strong signal, but the strength of buyers was not enough and the price continued to decline.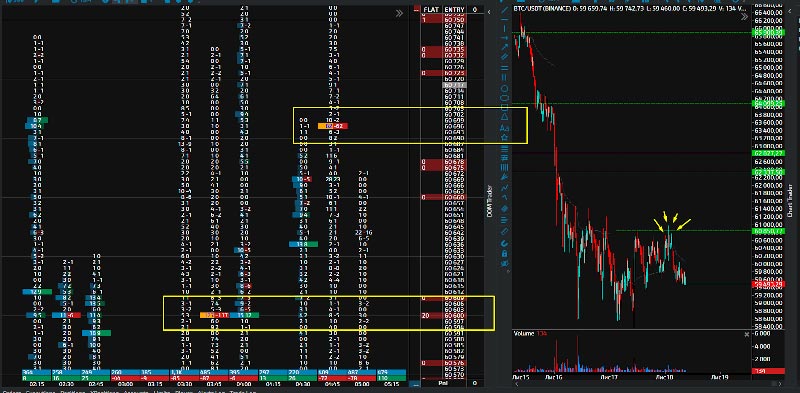 Finally, on the chart, a large volume of purchases began to pass, in addition, it should be noted that the price has dropped by more than 20%. Usually after that you should look for opportunities to buy.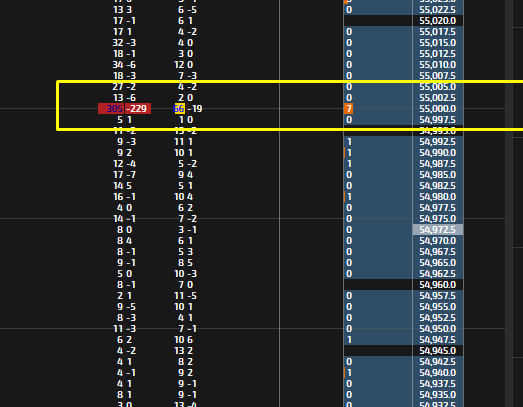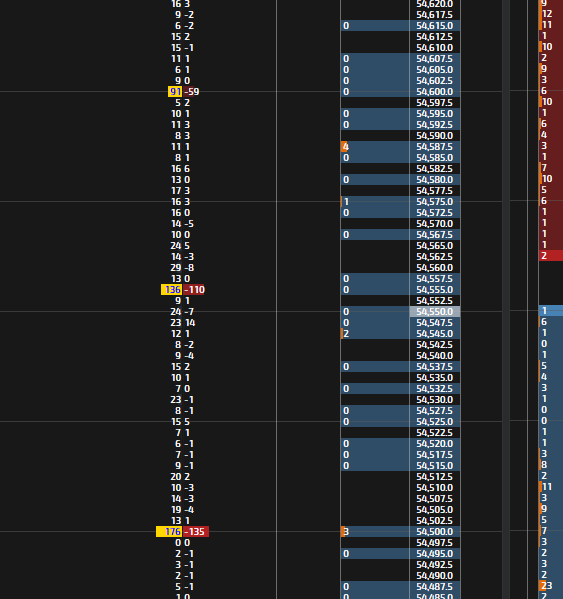 Summary
We should highlight the situation when after a strong rise or fall, bids of more than 500 - 1000 BTC appear on the chart. This is a strong signal for a possible trend change, and an additional signal for traders to look for points to enter or exit the market.