Top 10 mistakes in trading to avoid
By Yuriy Bishko Updated November 21, 2021
BikoTrading Academy
Denial of the need for education.
At the beginning of their career, most traders make the same mistake. Even our top traders, once upon a time, were overconfident and thought training was unnecessary. As if that were the case. They now say that if they had received training in trading back then, it could have saved them tens of thousands of dollars. They don't even try to find a mentor, to build any kind of systematicity.
Many of them just watch something on YouTube and read something on the subject of trading, superficially know a few different strategies and think that this is enough for success. Really, if you have read several books and have got the gist of it, it seems like you are a trader. You might even see some success on a demo account, but keep in mind that when you trade on a real account with real money, the level of psychological stress will greatly increase and trading will not seem so easy anymore. If you have unrealistic expectations then you think trading is easy and you don't need to learn: just press the button and take your money. But it's not.
To trade profitably, you have to understand how the market works, and for this you have to study and practice for a long time. It is not so much a mistake as a fact with which beginners do not want to come to terms. Of course, someone who has spent hours, weeks or months in front of a trading platform has a much better chance to understand the current situation on the chart than someone who has just opened the terminal.
More in this video:
Your task is to accept this fact and not to play the smartass. That's exactly what happens: traders don't want to study, to listen to analytics and even more – to read books and watch the economic news. They think that a couple of videos from the Internet and advice on social networks from experienced traders are enough for them. But this is far from being true: even if you understand the theory, have read many books, and have watched dozens of webinars, it is far from a guarantee that in the real cryptocurrency market, forex or stock market you will have enough courage to put aside your emotions and find on the chart all those patterns that you know. And also take into account the fundamental factors, get the right signals from the indicators, and before that – configure them correctly, somehow eliminating the purely technical errors in exchange trading. Obviously, there is no magic grail in making money on the exchange. Success depends not only on what methods you use, but also on whether these methods suit you and how advanced they are. Our tutorials will help you learn how to use various modern methods of analysis and avoid mistakes.
Our Traning cource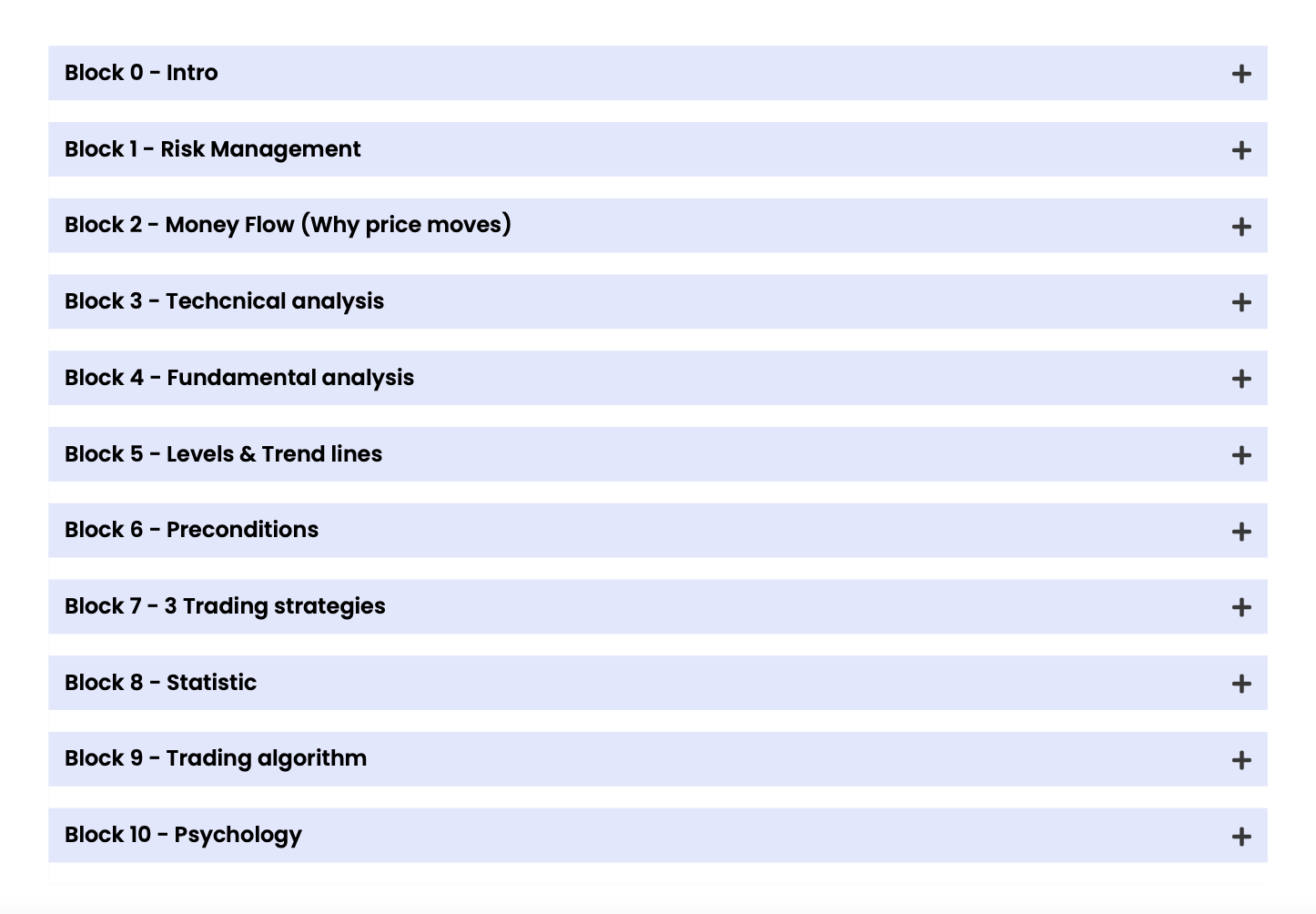 So it's not worth it to play the hero. In general, playing with the market is not a good idea. You can check it on your own deposit, or take our word for it. The second, of course, is cheaper, but the first is much more convincing. The choice is yours.
There is no trade plan.
So here it is: you need a plan. A trading plan is a manageable number of both profitable and unprofitable trades over a certain period. When you have such a clear chart, the worries about unsuccessful trades will disappear from your life. Each of them will become a building block in a coherent trading system, and each loss will be just a line in the list, as well as a profit.To make the plan look serious and be taken by your brain with due respect and attention, stop making notes by hand on torn out of a notebook. However, do not overcomplicate the trader's diary with extra fields. It must be a clear spreadsheet that takes into account all aspects of your trading strategy – and you must have it. If you do not yet understand what it is, how to develop this strategy with a plan, and what typical mistakes to consider – that's okay. In addition to clear rules for entering and exiting a trade, a trader must know how much to open a position. This is one of the pillars of money management, and a simple secret of how not to lose your deposit.
If the decision on deal volume is made spontaneously at the moment of placing an order, there is no way to avoid losses. The fact is that any trading strategy, even the best one, presupposes the presence of both profitable and losing trades. And if you spontaneously take a large lot on a deal that will be closed by a stop loss, you will incur great losses. Do you want a predictable result? You need a money management system. Calculate at what volume of lots in the trading position your risk will not exceed 1-2% in the currency of the deposit.
The trading plan must contain:
Profit and loss limits. The trader needs to control his emotions and avoid drawdowns over the limit, but also need a clear target, and be able to fix profits in time.
Entry and exit conditions. It is necessary to determine beforehand which strategy the trader will use.
The key events of the trading day. It is necessary to define the release dates of important news on traded symbols in advance in order to be ready to react to the market's reaction.
Details. It is necessary to specify a set of instruments used during the day, open charts, and timeframes used. It is also necessary to mark in the trading plan probable instruments, the correlations of which may be used for deals.
Terms of trade. It is necessary to define in advance the trading end conditions, such as change of volatility, inconvenient for application of the planned strategy, unexpected price movement, deterioration of the psychological state.
We also recommend you to make a report on the last trading day, where the main trading indicators will be fixed on a regular basis. Making reports in the future will help to evaluate the effectiveness of the chosen trading strategy.
Large account size at the beginning of your trading career.
Can a large amount of money in an account be a mistake, you may ask. Paradoxically, yes. A common mistake traders make is to trade with a large account at once. You may risk 100 bucks on a 10 000 USD position and 200-500 bucks on a 50 000 USD one. Yes, even 10k USD is a lot for a beginner. The less you have in your account, the more careful you will approach trading. You will carefully think over your strategy, your every move, and that is the only way you can have an understanding of the market. Understand, you can't make money on a large account if you can't do it on a small one. With a larger amount of money, it will be much more difficult for you emotionally, because the fear of loss grows in proportion to the size of your account. Often the trader's desire to win back his account can be explained by entering a transaction with a larger volume relative to the deposit. But one mistake leads to another. If the deposit will enter into a trade with large volume, it might not even withstand a correctional movement, to say nothing of a prolonged drawdown. As soon as the capital stops satisfying the broker's margin requirements, the trade will be closed with a huge loss. A high load on the deposit is almost every beginner's mistake. If a trader has a large deposit, it is impossible to use a large volume for the same reason as mentioned above. In addition, trading with small capital is limited by the number of open positions at a time – no more than one or two open positions. The optimal range of lots for deposits from $500 to $1000 is 0.01-0.1.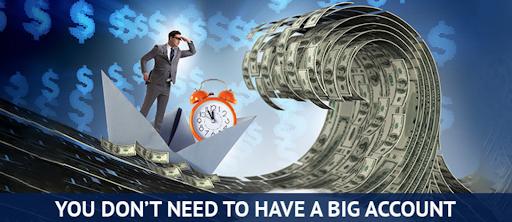 Getting caught in the net of a scam broker.
t is very easy to make a mistake choosing a broker when you have no experience yet. All their promises look so attractive that it's hard even to choose who to work with. And only experienced traders understand that "not all that glitters is gold". You can read more about how not to become a victim of a phony and not to get caught by an unfair broker in our article "HOW TO IDENTIFY SCAM BROKERS IN 1 MINUTE". Before you start working with a broker, the first thing you need to do is check the regulation and reviews.
We love working with companies that are controlled by the FCA.
For example, HYCM  is the company we use. It's FCA regulated because it's the UK, they have probably one of the longest legal histories. We like working with the FCA because they can block money, they can start sanctions, they can start investigations and block the bank accounts of scammers. HYCM has been regulated by the UK since 1998 and has been providing trading services since 1977.
HYCM's clients get over 300 trading instruments, a personal account manager and 24/5 customer support. I also really like that execution time is less than 12ms, spreads from 0.2 pips, low requotes. Their deposit/withdrawal commission is 0%. They really have the lowest spreads and lowest swaps.

Risk management.
Often beginners, having no idea about risk management, overestimate the risks and lose the deposit, which often ends in disappointment in trading. Also, without risk-management it is extremely difficult to create a successful trading strategy.
One of the main mistakes beginners, most of whom have no idea what risk management is, make is not limiting their losses, because many of them count on the price reversal till the last moment, which often results in huge losses. The price will probably return to the point of trade opening sooner or later. But will the trader have enough deposit to wait out such losses? This leads us to the main thing that beginners should learn: you cannot trade without stops. Often beginning traders give up risk-management and even stop-loss strategies in favor of high-risk ones, on which a few professional traders have made a fortune in the past. However, it should be understood that the use of such strategies even for experienced players is a huge risk, which only a few are capable of undertaking.
For beginners, such strategies are close to suicide, because without trading experience and a steady hand it is almost impossible to implement them, and relying on luck in trading is the shortest way to failure.
You should not try to trade aggressively, especially in the absence of experience. Professional traders do not accidentally choose the 2% risk threshold for transactions – it is best to stick to it until you gain some experience in trading.
And one of the main rules: never trade with money you borrowed from someone!

Investing in one asset.
Trading for beginners should be based on the golden rule: do not invest all funds in one asset. To use traders' terminology, investments should be diversified. Illiquid assets and high-risk stocks can provide good returns and have a place in a well-balanced portfolio, but one should not rely solely on them. On the one hand, diversification allows an investor to take risk by spreading money across industries, countries and investment types. On the other hand, such a strategy means that you will make less profit in the short term, but you will win in the long term.
High unrealistic expectations.
Many novice traders believe they can get rich in as little as a week. And that's understandable when you're bombarded with headlines about quick profits, immense wealth, and minimal effort. But remember: there is no such thing as a free lunch. . Before you get the real result, you will have to study a lot, analyze the market and, of course, make many mistakes. Many traders make the mistake of hoping that the price will go in the direction they want. But the truth is that the market does not care about all the traders' hopes. For him there are only dry facts. Take your time, trading is a marathon, not a sprint. Think ahead and be prepared for long distances
Inability to use stop-loss and take-profit.
These are the mistakes of the novice trader who does not have the proper level of knowledge. To a beginner, asset charts seem confusing and complicated. The typical misconceptions for such speculators are opening positions against the dominant trend in the market and trading in one time frame.Often, having taken some trading strategy from the Internet as a basis of their trading, a novice speculator may not understand it to the end, because he does not yet know the peculiarities of the market. In this case losses are inevitable.
Some newly minted "gurus" trade relying on their inner feeling, which is comparable to playing at a casino on luck. Trading without stop loss is also fraught with unfortunate consequences. Before opening an order you should first think about the possible loss, and then about the planned profit.
You should never chase the market. Unexpected things happen to traders when the market is abruptly moving. Without experience it's better to refrain from trading on the news.
This mistake can also be called "I will have time to close manually. You have to say: No, you won't.
What this situation looks like: a trader opens a position and is going to sit and watch the price until the position goes at least to some profit to close it quickly afterwards. As some traders believe, 20 points from the trade opening is too far away for Take Profit, and 10 points for Stop Loss is too close. Nobody wants to lose money, but to gain some profit – why not! Besides, "I'm sitting here watching the chart; what can happen?

What can happen is this: the price will suddenly reverse and take your position to the downside. You do not have a stop loss, when will you close? Most likely, you will not, expecting that the situation will change, and that the chart will move in your direction. As often happens, the price does not return, and you lose the amount of your account balance.

This can happen, for example, because while you were watching the price, some important news was published or a political speaker spoke out on a key national issue. The market reacted with lightning speed and you didn't know or expect it.

In order to withstand such sudden drawdowns without a Stop Loss or Take Profit, you must have a sizable deposit on your account. Literally unsinkable. Otherwise, without these two risk management parameters you won't get far.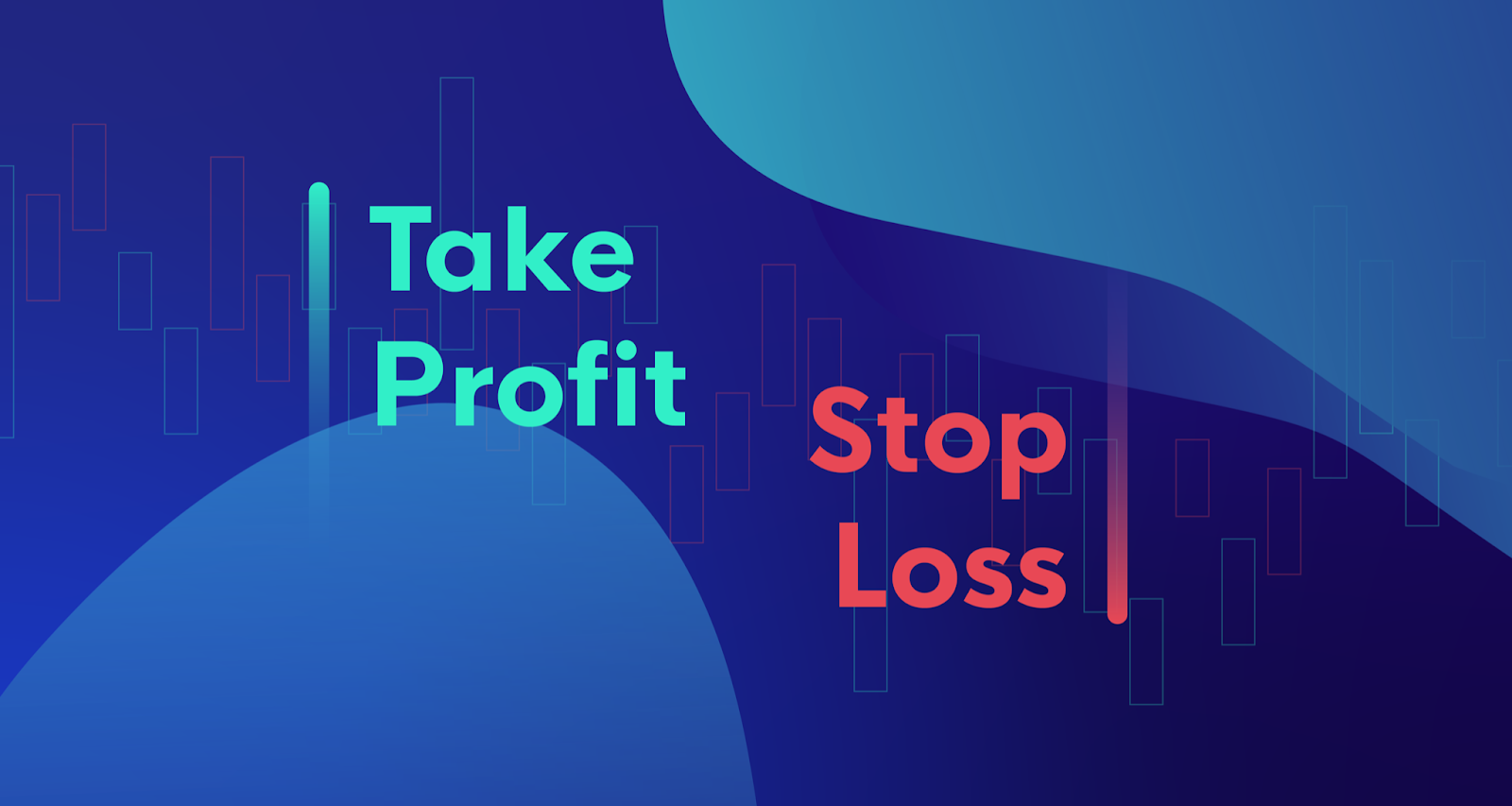 Prolongation of a losing position
All beginners, for some reason, easily and quickly close profitable positions of just a couple of points, but they are ready to wait for days to change a losing position. Many even stop using stop-losses, allowing a losing trade to "eat" the entire deposit over time. Limit your losses.
Closing profitable positions prematurely
The old trading rule says: "let profits grow, but close losses right away. But beginners close profitable positions too quickly, not allowing their profits to increase. It turns out that the total profit even from a large number of successful transactions made in a row, can erase one, unsuccessful entry.It is necessary to wait for take profit, or exit the market in accordance with the rules of your trading system, otherwise the trade will be pointless, and therefore unprofitable.