Crypto futures ban: how to circumvent restrictions and trade in any country
By Yuriy Bishko Updated February 23, 2023
BikoTrading Academy
Unfortunately, Binance futures are not available everywhere: citizens and even residents of the United States, the United Kingdom, Germany, and other countries are left without the opportunity to use the exchange's derivatives. What to do and how to deal with this situation? Today, we will tell you where Binance futures are prohibited, why such restrictions are imposed, and how to access trading.
KEY ISSUES:
Why were cryptocurrency futures banned?
How to trade cryptocurrency futures if Binance futures are banned?
How to overcome the ban and trade cryptocurrency futures?
Crypto Futures ban: what, where, when
As of now, Binance Futures are not available in the US, UK, Netherlands, Germany, Italy, Australia, Malaysia, Singapore, and Japan. This means that you won't be able to open an account and trade derivatives in these countries, and a VPN won't help: to increase your limits, you will have to go through KYC and verification, so you won't be able to hide the fact that you are in one of these countries.
Watch NOW on Youtube: Why Binance Futures is banned in UK, Germany... | Where to Trade BTC Futures
Why did this happen? What is the reason for the ban?
In the case of the UK, the Financial Conduct Authority (FCA) banned the sale of all cryptocurrency derivatives (such as options, futures, or contracts for differences) to retail customers in 2021. As for the United States, in 2019, Binance's management faced regulators who found the company's activities and services illegal.
As you may have noticed, regulators in many countries are not very loyal to cryptocurrencies, and the main reason for this is the high risks. Leverage of up to 100x, for example, was the result of losses for many market players, and the blame for this was placed on Binance. In fact, it was the traders themselves who were to blame for this, as they entered on high, invested their last money, and opened trades without basic trading knowledge.
Bottom line: study, study and study again, and only then trade.
How to trade BTC futures from countries where Binance Futures are not allowed?
Yes, Binance is a real "whale" among crypto exchanges, but it is not the only one. Currently, there are many platforms through which residents of the United States, Germany, the United Kingdom, and other countries can trade BTC futures. We, the BikoTrading team, prefer the ByBit exchange because it is convenient, reliable, and secure. Register with ByBit here:
By creating an account using our link, you will receive cool bonuses and exclusive rewards!
To get started from the US, UK, Netherlands, and other countries where Binance futures are not available, follow the instructions below: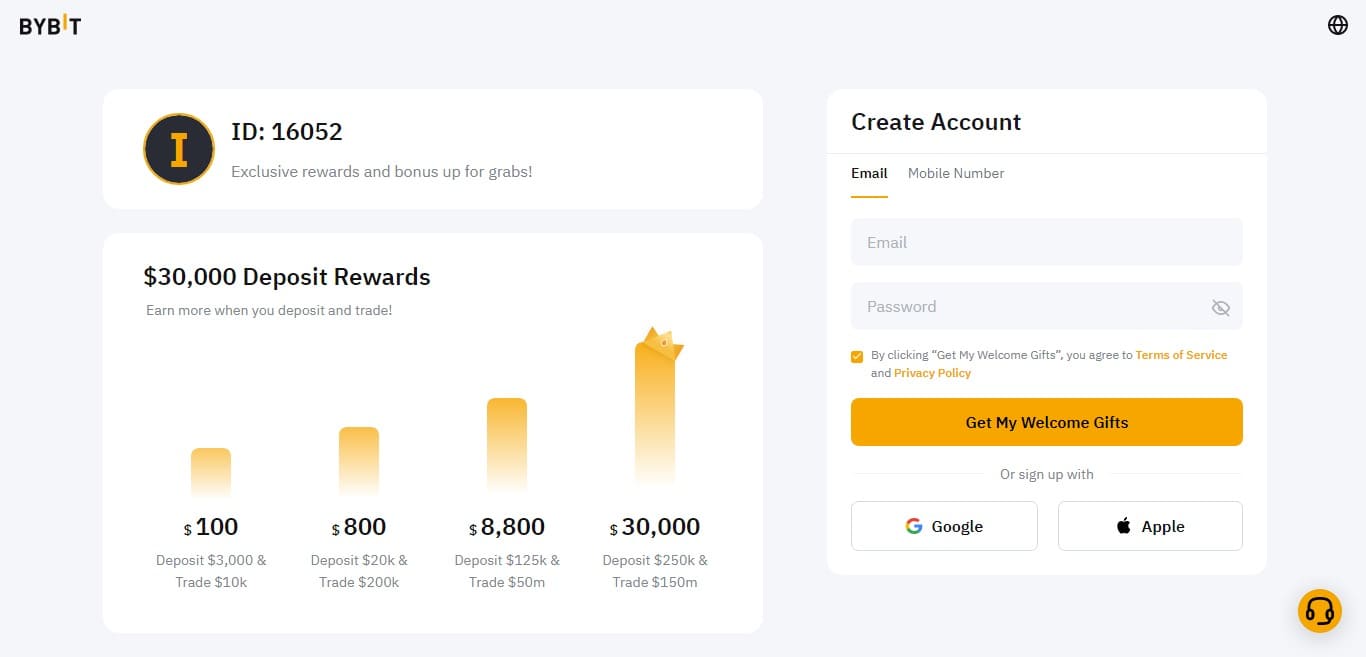 Enable VPN (for US residents);
Go to ByBit;
Click on the Registration button;
Choose a registration method - via mobile phone number or email;
Fill in all the details and click on Get My Welcome Gifts.
Why should US citizens use VPN? The answer is that, first, the US government itself blocks the ability to trade derivatives, and second, exchanges and platforms themselves prohibit those in the United States from opening accounts. The reason for this policy is the reluctance of exchange management to face regulators and deal with the consequences of trading by American traders. At the same time, residents of other countries can easily register on the platform without a VPN enabled.
Why ByBit?
ByBit is a cryptocurrency exchange founded in 2018 that already has more than 10 million users from all over the world. We carefully analyzed the market before choosing our favorite, and as a result, we chose ByBit due to the following advantages of the exchange:
Liquidity. According to CoinMarketCap, ByBit ranks second in the ranking of derivatives exchanges, with Binance coming in first.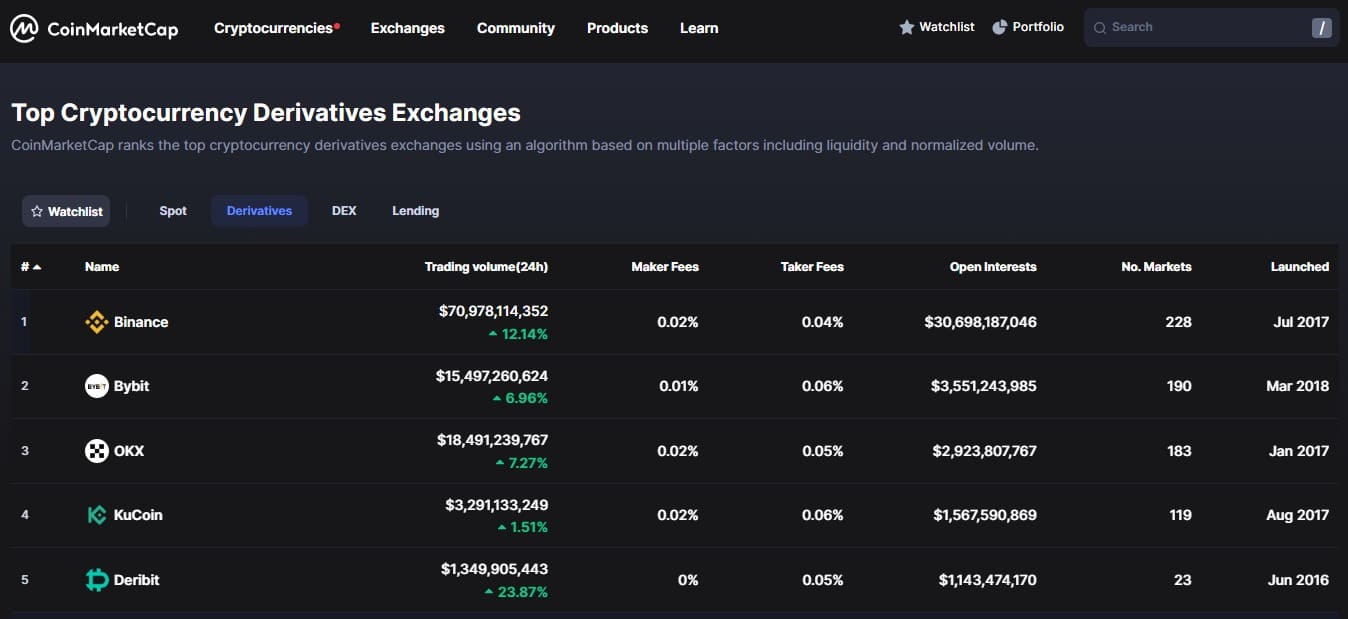 No KYC. To create an account and trade on the platform, you do not need to undergo verification and provide your documents (passport, tax identification number, income statement, etc.).
Transparency policy. ByBit is open about its activities and publishes data on its financial reserves. More than 50% of ByBit's reserves are in USDT and USDC stablecoins, and the rest is in reliable coins, including BTC and ETH. The share of BIT's own token in the reserves is 9.68%.
User-friendly interface. When you open the platform's website, you immediately notice the pleasant white and orange design shades, well-thought-out and user-friendly interface, and the structuring of information into sections. As a rule, it takes an experienced trader 5-10 minutes to find everything they need on ByBit and start trading.
Plenty of opportunities. 190 available markets, P2P trading, a launchpad, NFT marketplace, deposits, cryptocurrency conversion, connection to MetaTrader4, trading bots, and copy trading are just a few of the things that ByBit offers to its users.
Futures accessible to everyone. Since Binance derivatives are banned in many countries, ByBit is a real way out. Trade anonymously from anywhere in the world without providing your documents.
Bonuses and promotions. To encourage traders, ByBit often holds various promotions and contests. In addition, there is a fairly generous referral program where you will receive 30 USDT for signing up and 240 USDT for each referral.
Low fees. Fees on the platform range from 0.01% to 0.06%, and there are no fees for deposits and withdrawals. Zero fees are also provided for all types of P2P transactions.
Security. ByBit uses SSL encryption, anti-phishing, two-factor authentication, and cold wallets (optional). Throughout its existence, the exchange has not faced hacker attacks, failures, or data theft.
Another important thing is that you can connect your ByBit account to ATAS and view DOM and Footprint indicators based on the exchange's data. By the way, only Binance and ByBit can be connected to ATAS, which is why we chose this exchange with this fact in mind.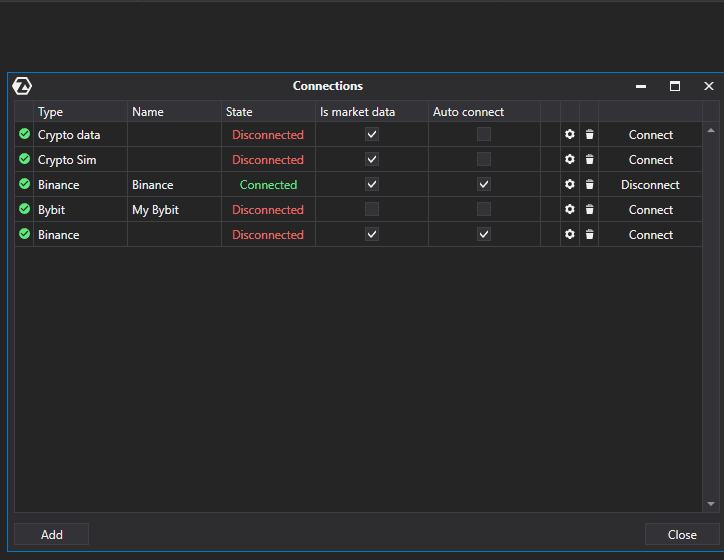 The Bottom Line
Unfortunately, Binance Futures are banned in the US, UK, Italy, Germany, and other countries due to the risk of player loss. The solution in this situation is the ByBit exchange. We chose this particular exchange because futures are available to absolutely everyone, there is no KYC verification, and the platform itself is among the TOP 2 derivatives exchanges in the world.