The best exchange to trade crypto futures
In the dynamic world of crypto trading, choosing the right exchange is a critical decision that can significantly affect a trader's success and profitability.  We have tested various options and will share the factors to look for when choosing an exchange to trade on in order to choose the right one for cryptocurrency trading, as well as tell you about the best exchange currently used by our team – Bybit.
KEY ISSUES:
How to choose an exchange for crypto futures trading?
What factors to consider when choosing an exchange?
Why did we choose Bybit as the main exchange for trading?
What factors to consider when choosing an exchange?
When choosing a cryptocurrency exchange for futures trading, you should pay attention to its functionality and policies. Here are some tips:
High liquidity and trading volume minimize the risk of drawdown and ensure that traders can open and close positions efficiently. 
Pay attention to the list of cryptocurrencies available on the exchange and whether they match your trading strategies. A diverse selection of coins and tokens gives you more opportunities to benefit and diversify your portfolio.
The interface should be intuitive and customizable to suit your needs. Choose platforms that provide advanced charting tools, technical indicators, order types, and real-time market data.
Choose exchanges with a competitive fee structure, transparent fees, and the ability to receive fee discounts based on trading volume.
Look for exchanges that employ strong security measures, such as two-factor authentication, cold storage of funds, encryption protocols, and regular security audits.
Exchanges that follow KYC and anti-money laundering policies may require proof of identity.
Why did we choose Bybit 
When it comes to choosing the best cryptocurrency exchange for trading, we have confidently chosen Bybit. Bybit is at the top of the list of the best cryptocurrency exchanges because it offers a number of advantages that set it apart from other exchanges.
Impressive trading volumes and variety of cryptocurrencies
Bybit is consistently ranked among the top exchanges in terms of trading volume. Bybit offers a diverse range of cryptocurrencies, second only to Binance. As professional traders, we primarily focus on the top 10-20 contracts to maximize our trading potential.

Accessibility for traders around the world
Bybit provides its services to traders from a variety of countries, including Germany, the Netherlands, the UK, the US, Canada, Australia, and many others. This accessibility is crucial, especially for traders who face restrictions on trading futures markets. Bybit ensures that traders can take advantage of the full range of cryptocurrencies available on the exchange.
Availability of KYC
Bybit's KYC verification procedure has several potential benefits. First, it provides greater security for traders, helping to avoid fraud and financial crime. In addition, it allows the platform to comply with anti-money laundering and terrorist financing regulations. KYC compliance also creates a safe environment for traders.
Powerful financial reserves
Bybit transparently demonstrates the distribution of its reserves, a significant portion of which is held in stablecoins such as USDT and USDC, as well as in the main coins BTC and Ethereum. This balanced approach reduces the risks associated with excessive exposure and ensures that traders' funds are safely stored.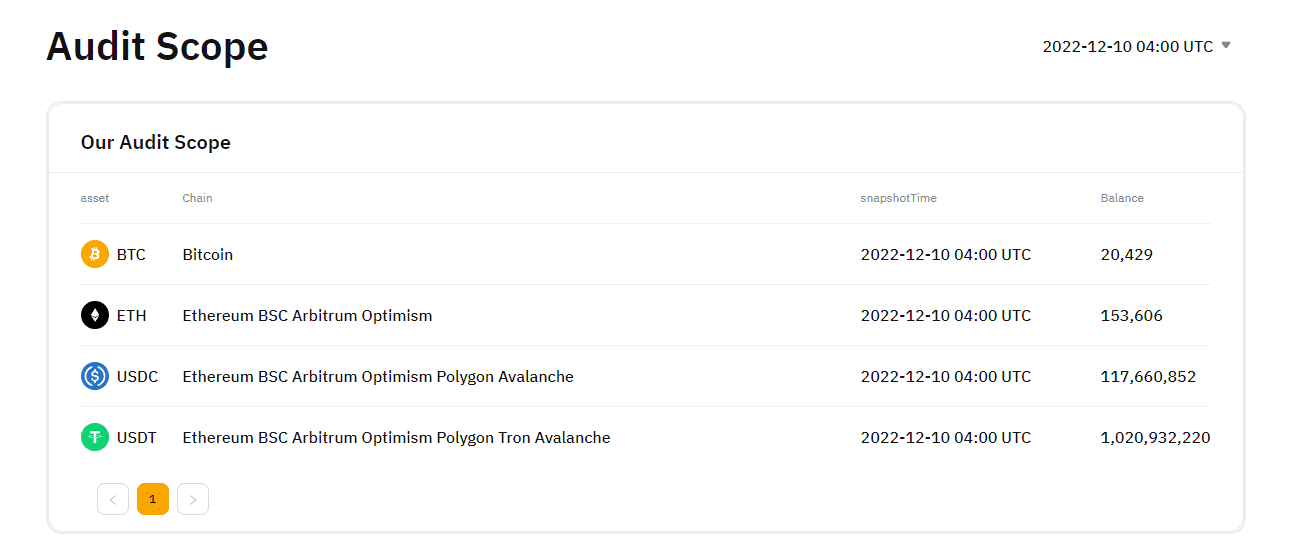 Compatibility with trading platforms
Bybit integrates seamlessly with trading platforms to provide a seamless trading experience with access to real-time data, comprehensive analytics, and advanced trading tools. You can connect TradingView to Bybit and use TradingView's technical indicators and analytical tools to conveniently access additional analytical capabilities to improve your trading strategy. For more information about TradingView, please follow the link.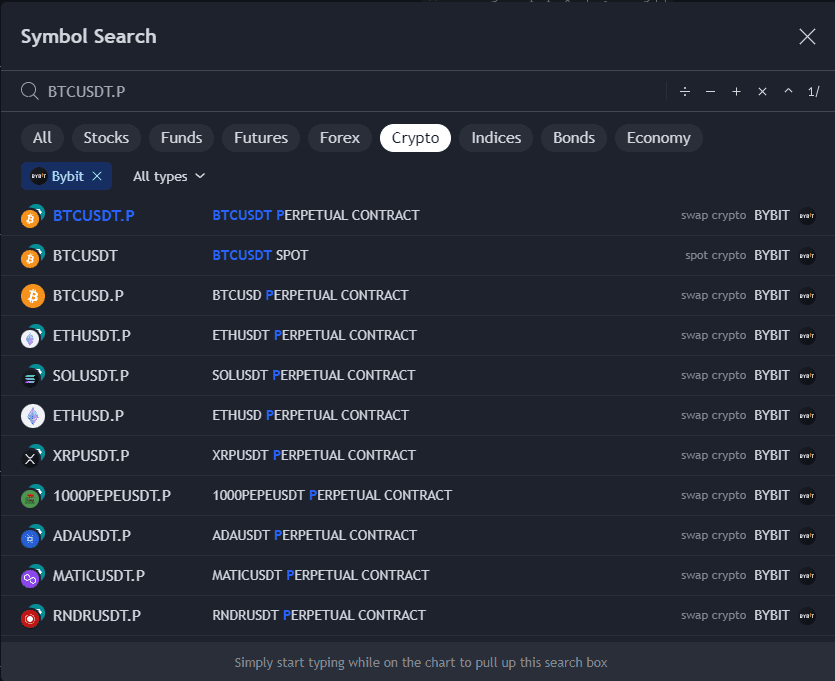 Access to statistical data
We greatly appreciate the importance of comprehensive statistical analysis, and Bybit provides detailed trade analysis and performance statistics to help traders make informed decisions, learn from previous trades, and improve their strategies. The ability to track and evaluate trade performance is crucial for long-term profitability in crypto trading. 
Conclusion
Each trader determines which exchange to choose for trading crypto futures according to their requirements and needs. We believe that Bybit is the best choice for crypto traders. The exchange offers a large trading volume, a variety of contracts to choose from, and access for traders from all over the world. Bybit also maintains significant financial reserves, integrates well with popular trading platforms, and provides valuable statistical services. Join us at Bybit as we show you how to open an account on the exchange, how to trade cryptocurrency futures, and how to develop a reliable trading strategy.