Altcoins for the next bull market: 12 crypto coins with 10x potential
By Alex Dehtiarov 
BikoTrading Academy
A bull market is the time of the best opportunities for crypto investors to grow their deposit by tens of times with almost no additional effort. All you need to do is buy the right altcoins and hold them until the end of the bull market, earning on the growth of the price of these coins. 
For example, such altcoins as WazirX (WRX) grew 83 times, Binance Coin (BNB) 105 times, Solana (SOL) 160 times, which could well increase your investment from $1 000 to $50 000-100 000. 
So, which 12 altcoins have the same growth potential? Friends, I have choose 4 sectors with 3 altcoins each.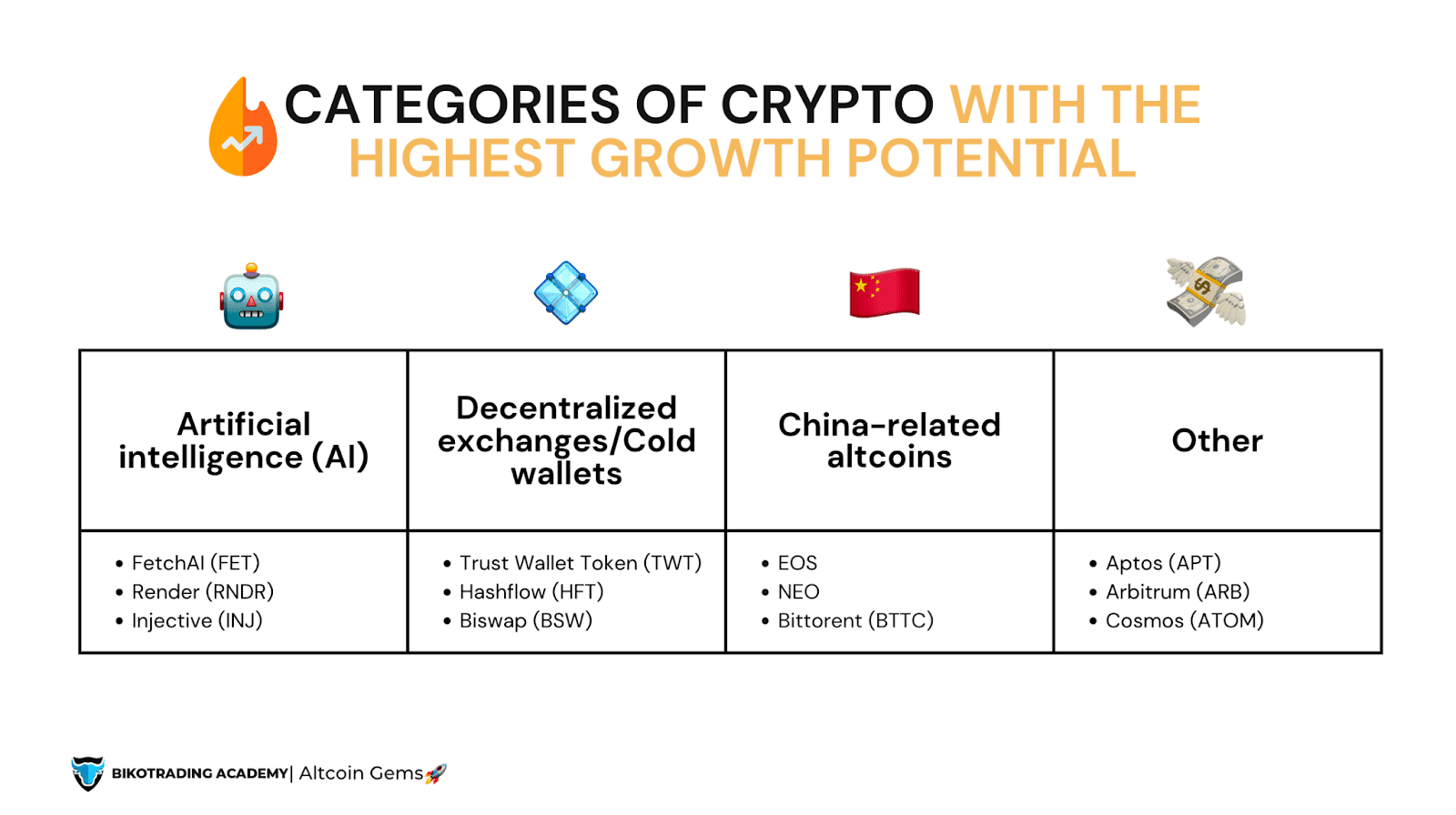 KEY TAKEAWAYS:
1. Altcoins related to artificial intelligence (AI)
2. Decentralized exchanges and cold wallets altcoins
3. Altcoins related to China
4. Other potentially profitable altcoins
Altcoins related to artificial intelligence (AI)
This is the area in which the world's largest companies are currently investing the most. Of course, this has not spared the crypto market. Such altcoins as FetchAI (FET), iExec RLC (RLC), Ocean (OCEAN). The prices of these altcoins have jumped by 200-300%, but in my opinion, this is only the beginning.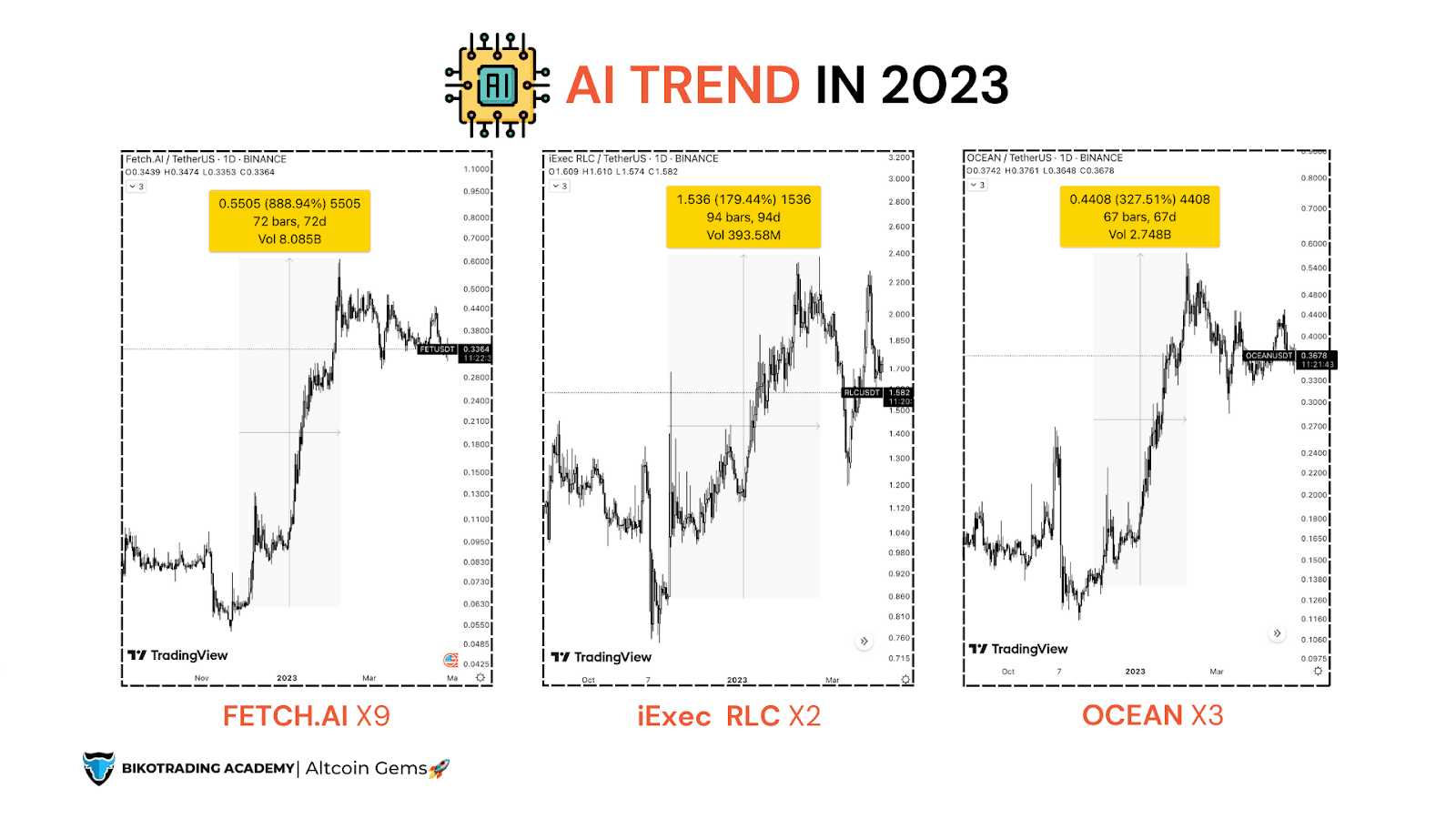 I have chose these 3 AI-altcoins for you that have highest growth potential: FetchAI (FET), Injective (INJ), Render (RNDR). 

Let's not stop on them for too long. We tell more about this altcoin in our recent article "Top 3 AI altcoins (crypto) that make you rich in 2023".
Decentralized exchanges and cold wallets altcoins
This trend began to grow rapidly after the fall of the FTX exchange, where millions of users lost their funds and their FTX Token (FTT) fell from $26 to $1 by -97%.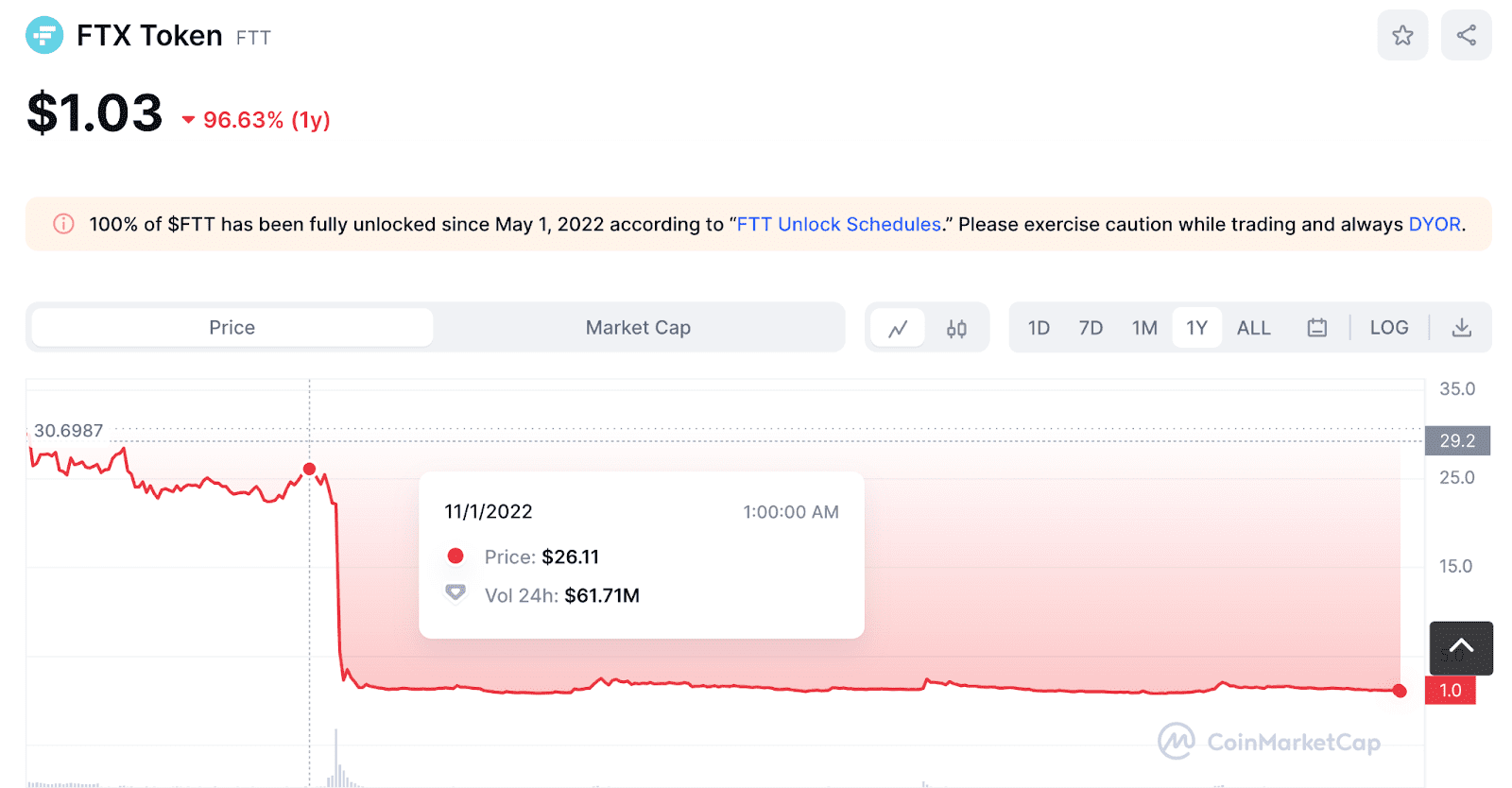 The fact is that by storing cryptocurrency on exchanges, you actually own it, but it is not a given that you will be refunded in the event of the exchange's bankruptcy (or scam). This is the main advantage of decentralized exchanges and cold wallets: you directly own the crypto with almost no risk to yourself. 
Even CEO of the biggest crypto exchange Binance said that you need to hold your crypto asset on Trust Wallet "cold wallet".

2.1. Let's start with Trust Wallet Token (TWT), which is a token of the Trust Wallet cold wallet. This is one of the biggest cold wallet and have a great potential to growth amid an outflow of money from the crypto exchange. TWT is affiliated with the Binance ecosystem.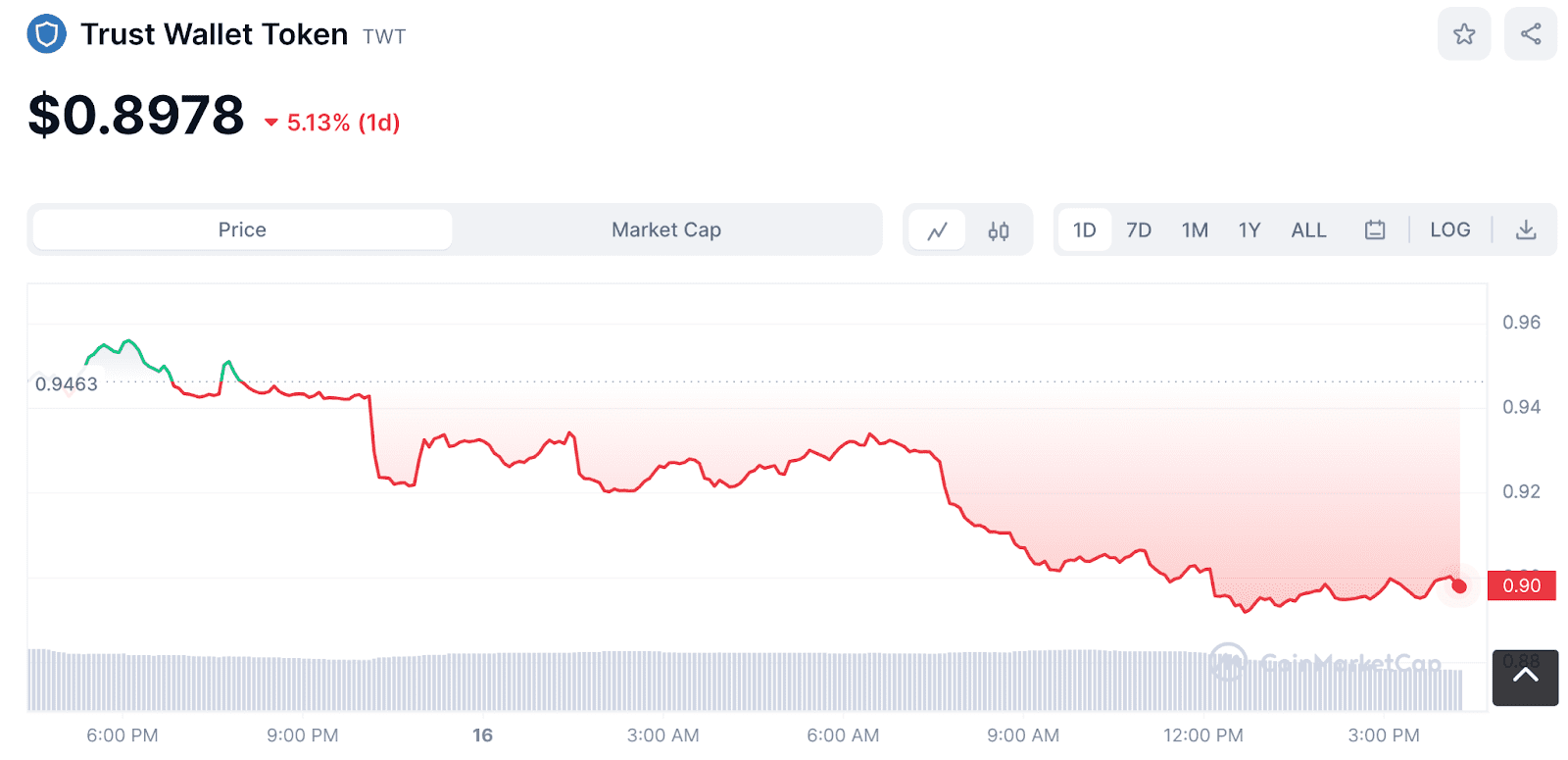 2.2. The second coin is Hashflow (HFT). This is a token of the decentralized exchange Hashfow, which was founded in 2021, and the coin itself was listed on Binance only at the end of 2022.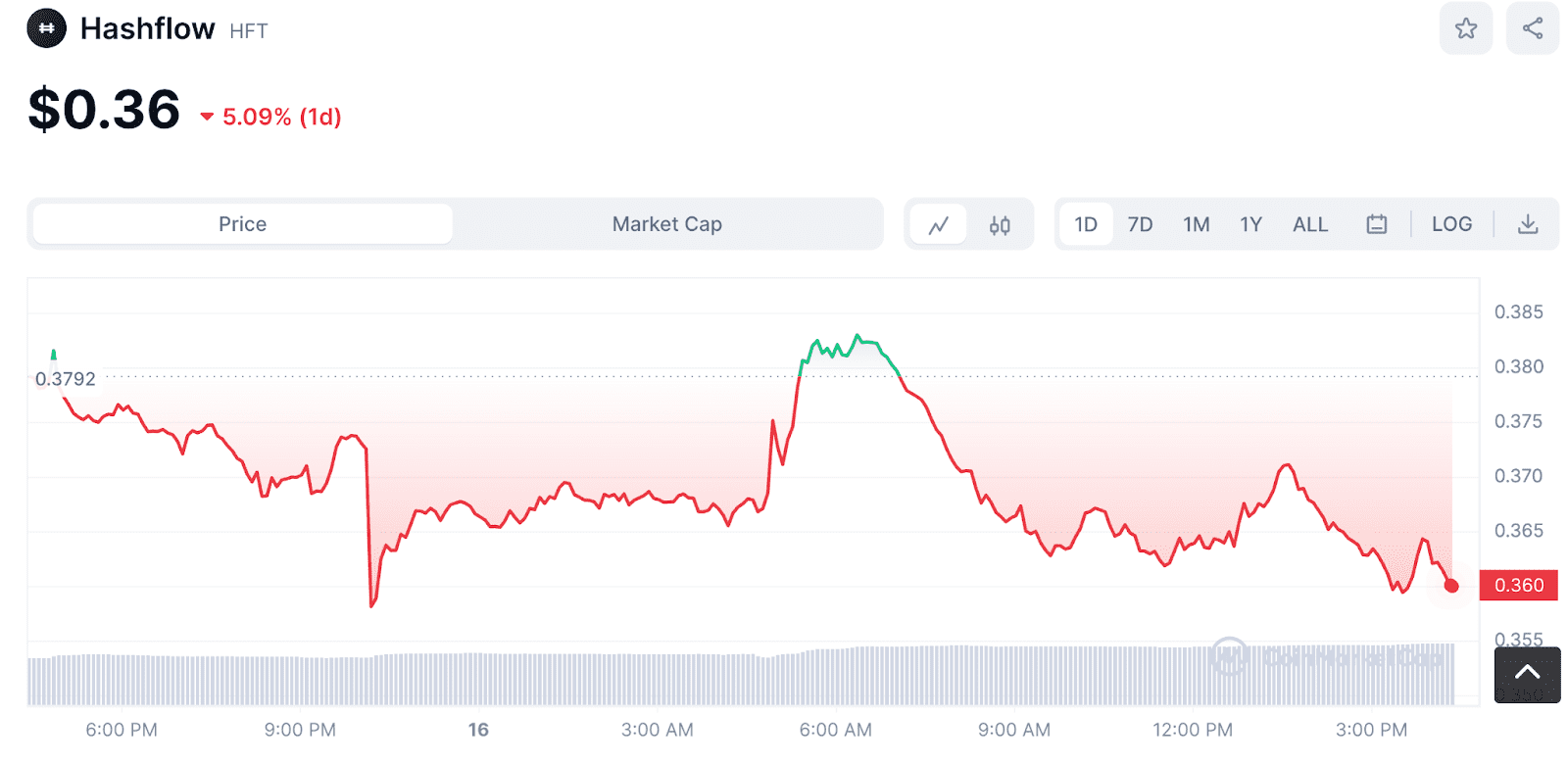 2.3. Biswap (BSW) is a decentralized exchange with a small capitalization of $36 million that has a huge potential to grow by 10-20 times very easy. Like Trust Wallet, it is part of the Binance ecosystem.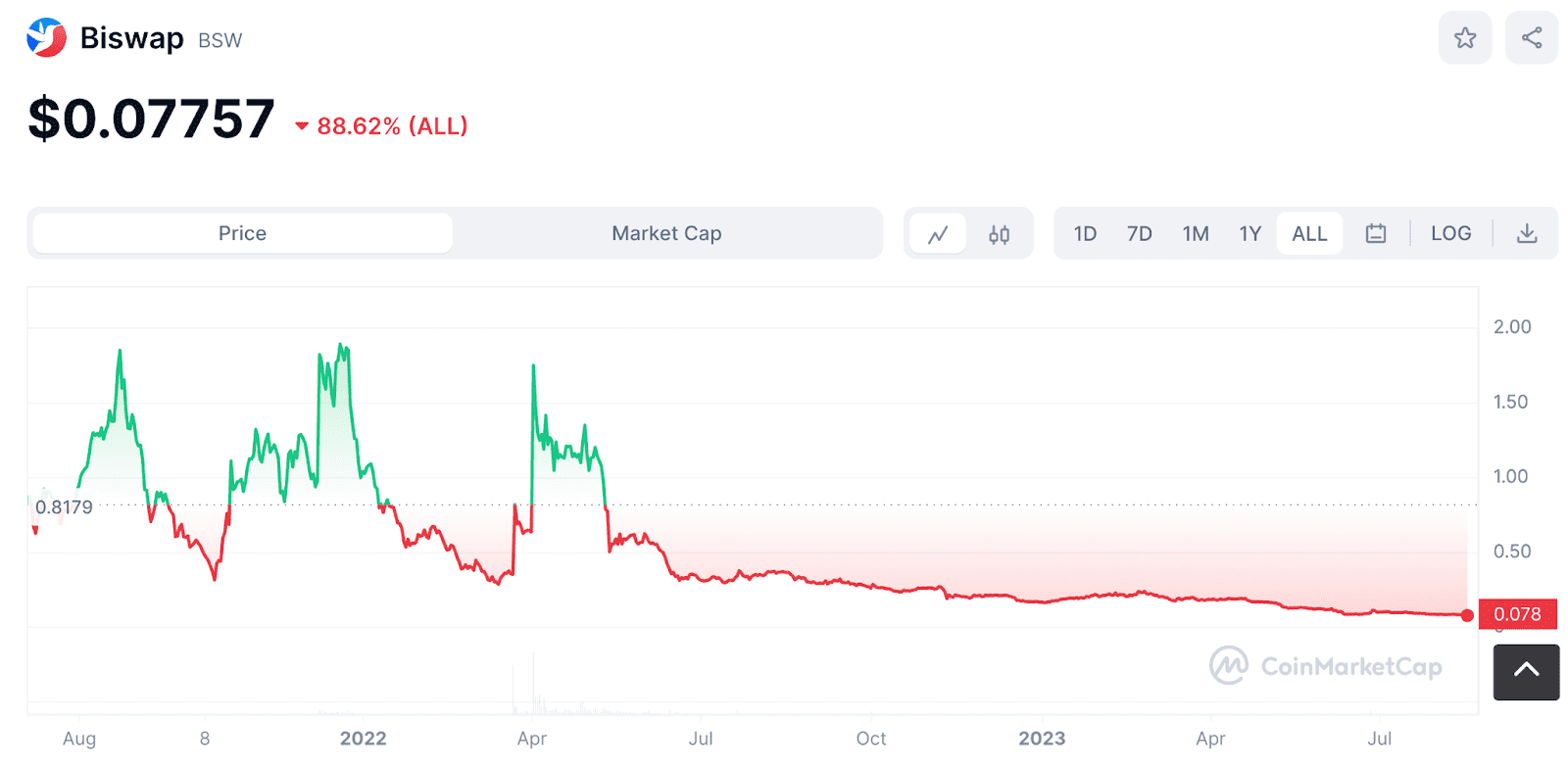 Altcoins that related to China
Why is this area so important? In 2021, China (the world's first economy) banned cryptocurrency mining and transfers. After that, the price of Bitcoin dropped by -50% and some altcoins by -60-70%.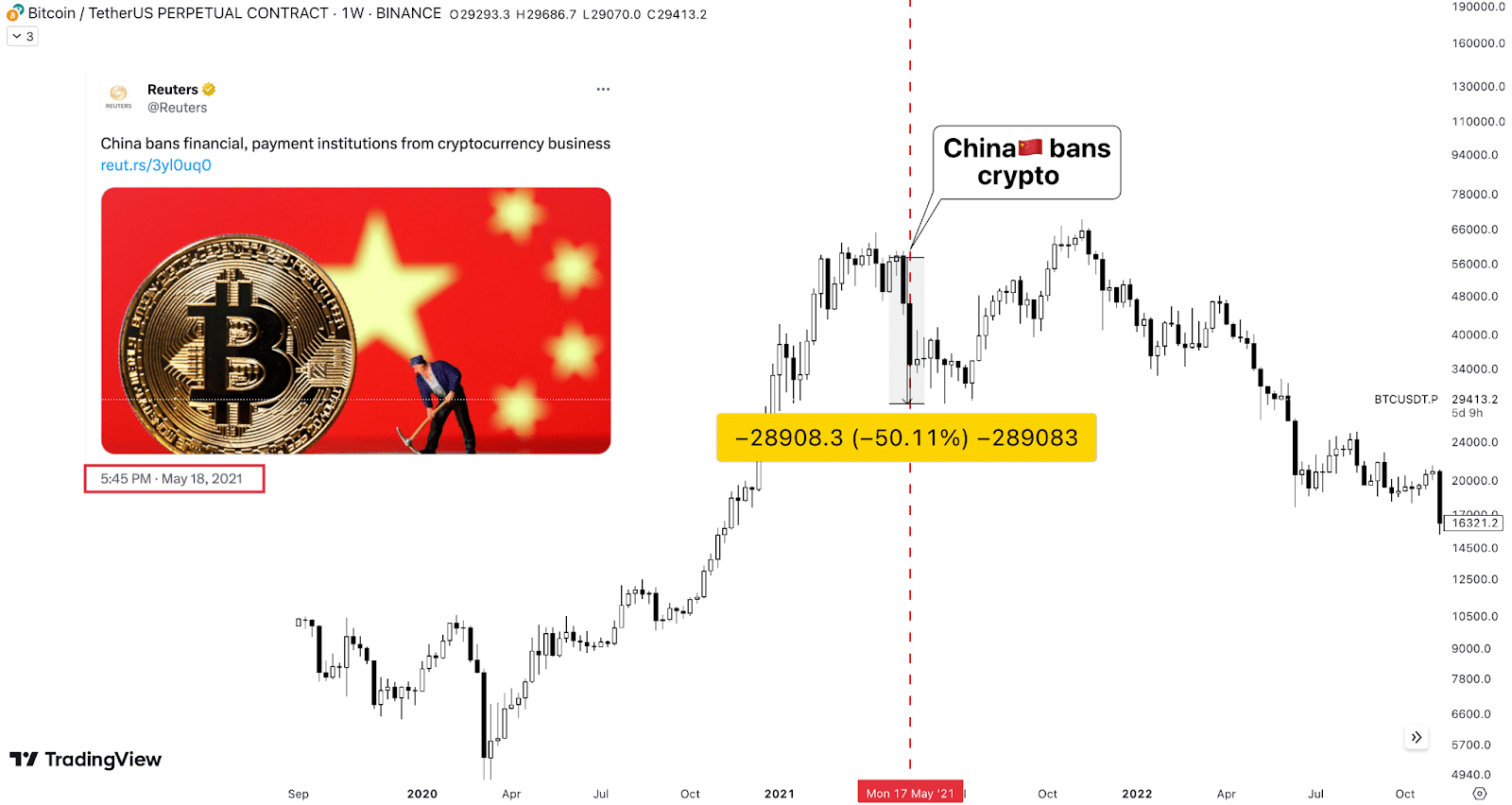 So why should we pay attention to these coins? The fact is that recently, one of the regions of China, namely Hong Kong, allowed the purchase and sale of crypto assets in a test mode. Currently, Bitcoin and Ethereum are available for trading, but some coins may show growth in the near future.
Coins such as EOS, Neo (NEO), and Bittorent (BTTC) are all related to China. These are altcoins that have Chinese roots. Can you imagine how many investors will want to buy these coins at a time when the world's No. 1 economy is fully open to crypto? BOOM!

Other potentially profitable altcoins: Aptos, Arbitrum, and Cosmos
This section includes altcoins from various sectors that also have great growth potential in a bull market. We have identified 3 main altcoins. 
4.1. Aptos (APT) is a relatively new altcoin on Binance. We have already earned 200% on it and partially took a profit, but I think that in a bull market, it will show its true growth potential.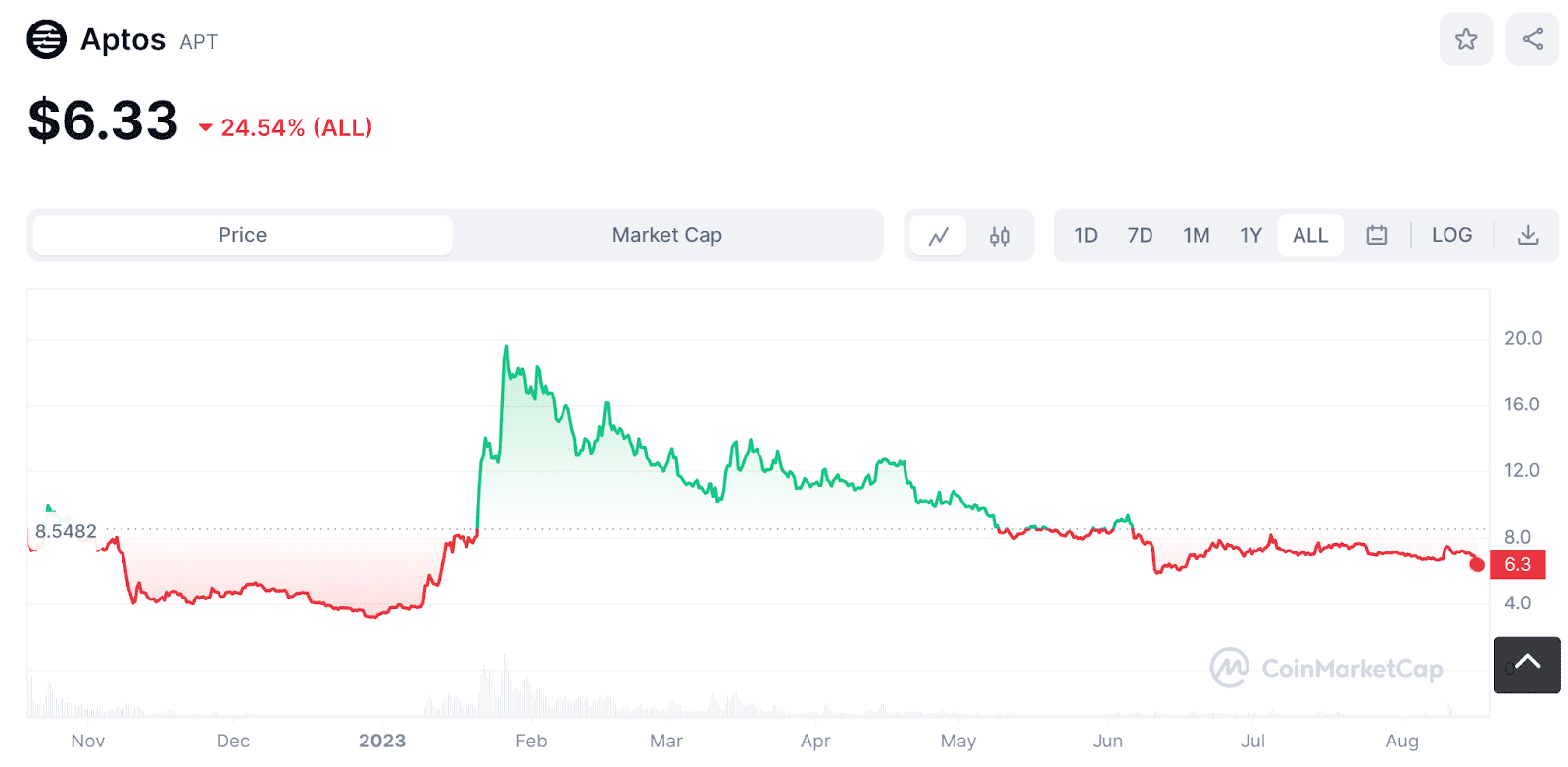 4.2. Arbitrum (ARB) is a project that makes Ethereum fees cheaper, which is very important for this blockchain. Especially large fees can be seen during ether pumps, sometimes they reach $100-200 per transaction, so this coin can solve many issues of Ethereum (the second largest blockchain). That is why the Arbitrum coins are interesting for us.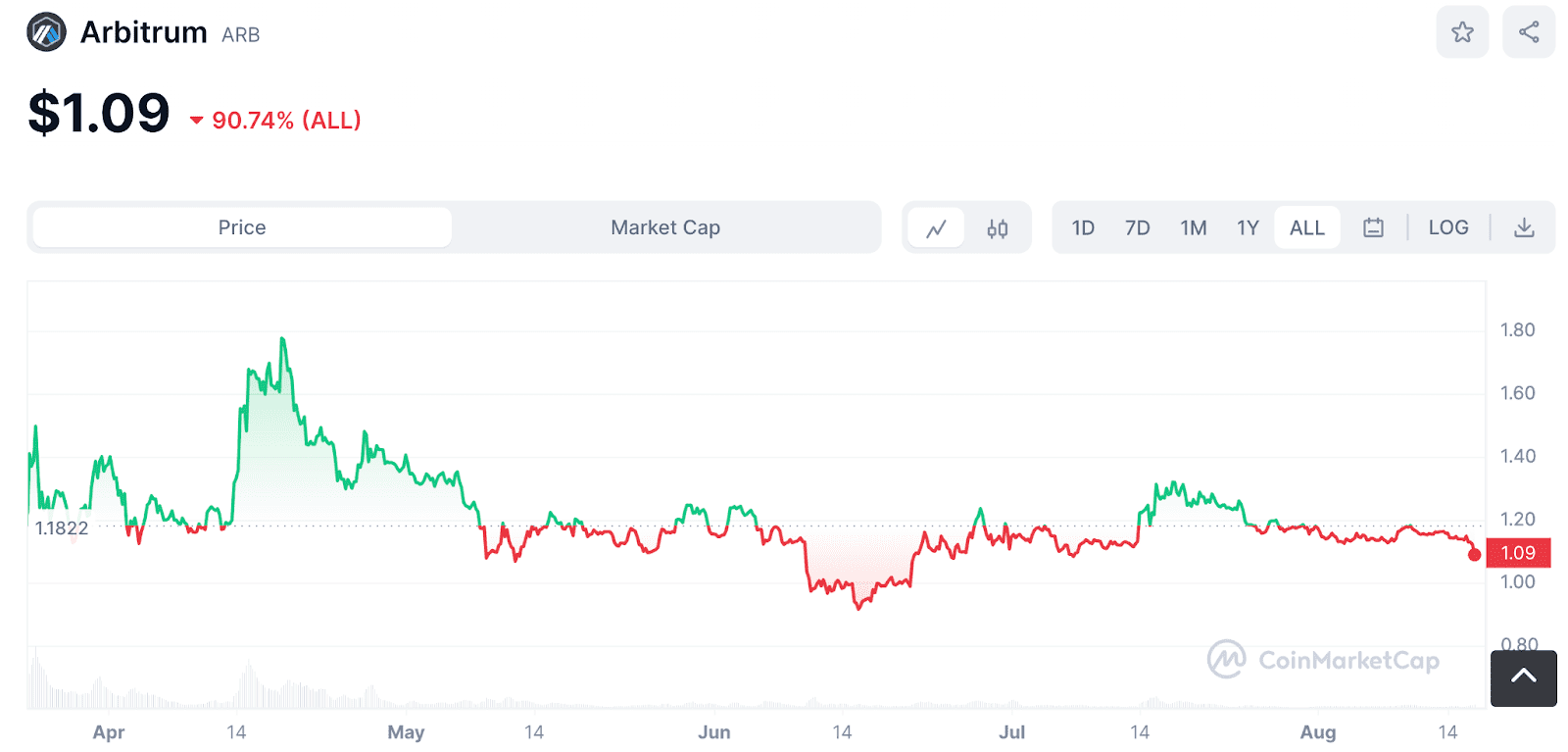 4.3. Cosmos (ATOM) is one of the biggest cryptocurrency network with huge amount of developes which permanently growt it network.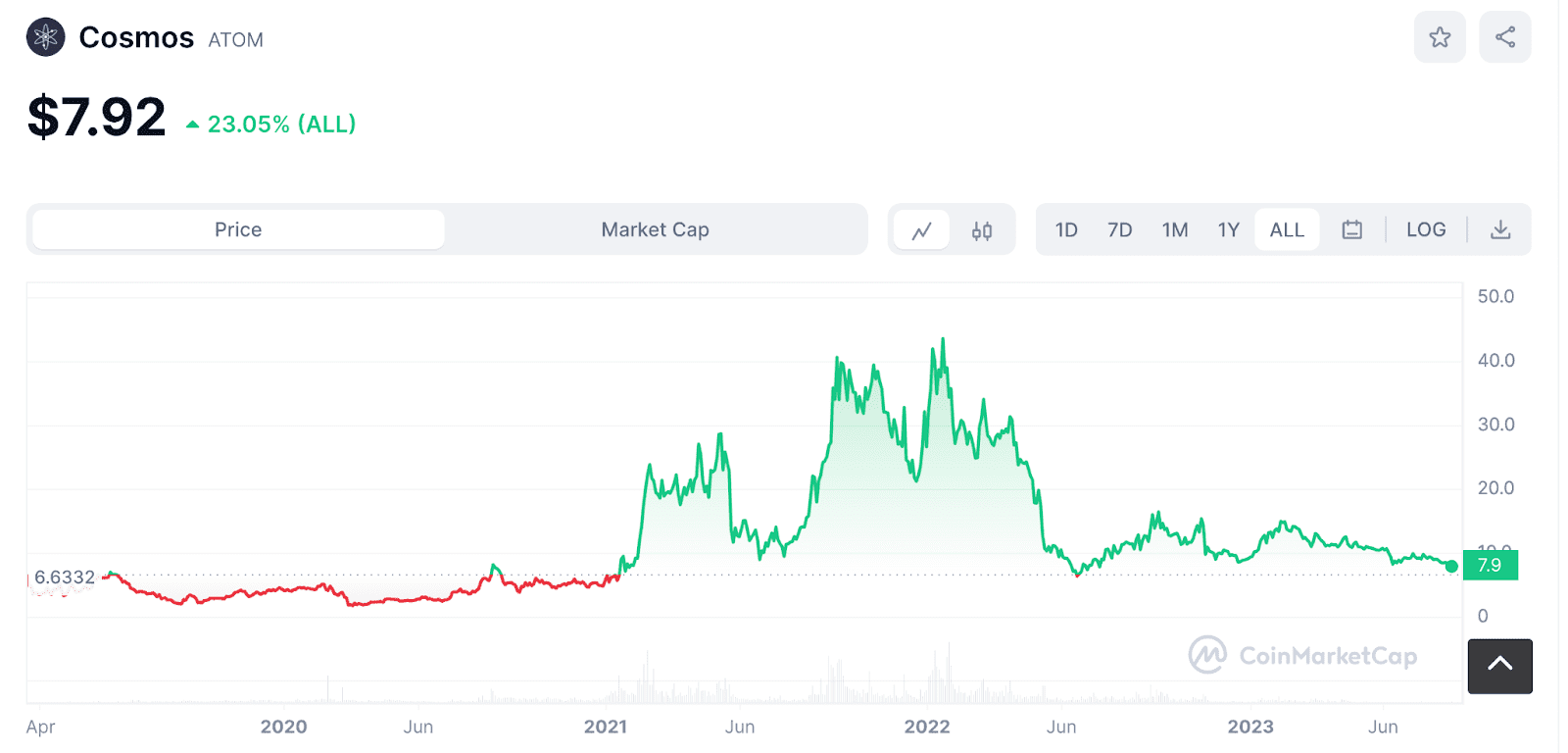 As you can see on this picture, It has the same amount of developers that permanently develop and grow the network as most popular projects: Polygon (MATIC), Solana (SOL) and Polkadot (DOT).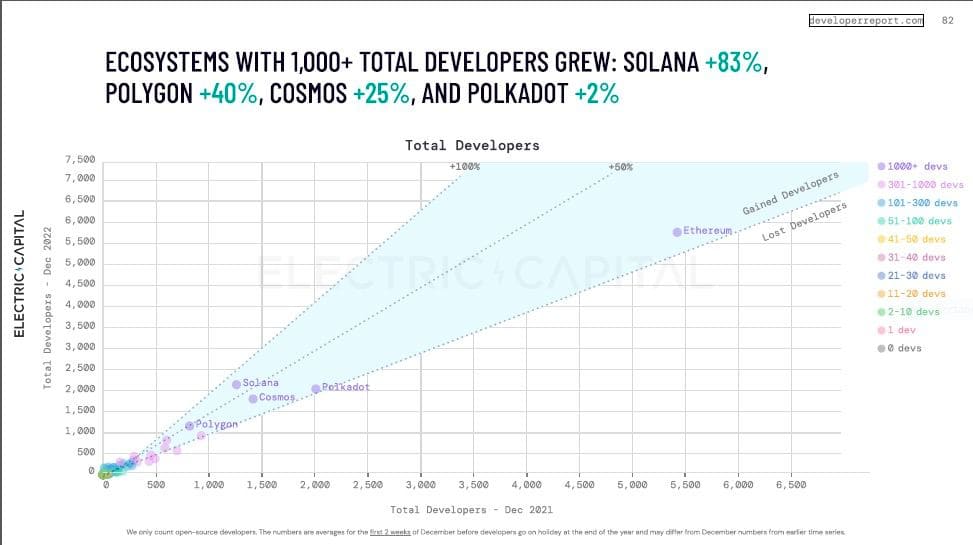 Summary
The bull market is the best period to grow your capital by ten times or more, but you need to prepare for it by gradually adding altcoins with the highest growth potential to your crypto portfolio. 
And if you want to learn how to find such altcoins with great growth potential on your own, we have created a special guide especially for you. 3 GOLDEN RULES ON HOW TO CHOOSE 10X ALTCOINS explains in detail when and which altcoins you can buy to make money on altcoins growth. Follow this link and get it for FREE!