I invested $ 20,000 in the Dao Market launchpad platform! Let's see what happens
The hype around ICO, IGO, IDO projects, and launchpad platforms is growing every day. ICO, IDO, IGO are a relatively new type of earnings in the cryptocurrency sector, with which you can quickly increase your investment several times. It is difficult to surprise with a profit of x5-x10 investors who actively use this type of earnings. And projects that have a good idea or a real product can really grow at the time of listing by 100 - 200x.
KEY ISSUES:
What DAO MAKER is
How to participate in ICO, IDO, IGO projects on the Dao Maker platform
How much you can earn in ICO, IDO, IGO
How I invested $20,000 in the Dao Maker launchpad platform and what will come of it
Watch NOW on Youtube DAO MAKER REVIEW | I invested $20,000 in the DAO maker launchpad platform!MY EXPERIENCE
What is Dao Maker?
DAO Maker is a fundraising platform for investing in new cryptocurrency projects. Easy and fast access to token pre-registration has led many investors to the DAO Maker platform to hold a DAO token to participate in sales.
The initial sale of tokens on the DAO Maker platform is called SHO (Strong Holder Offering), and this name comes from the need to keep DAO tokens in your MetaMask wallet.
How to participate in the launchpad?
Step 1
Register on the DAO MAKER website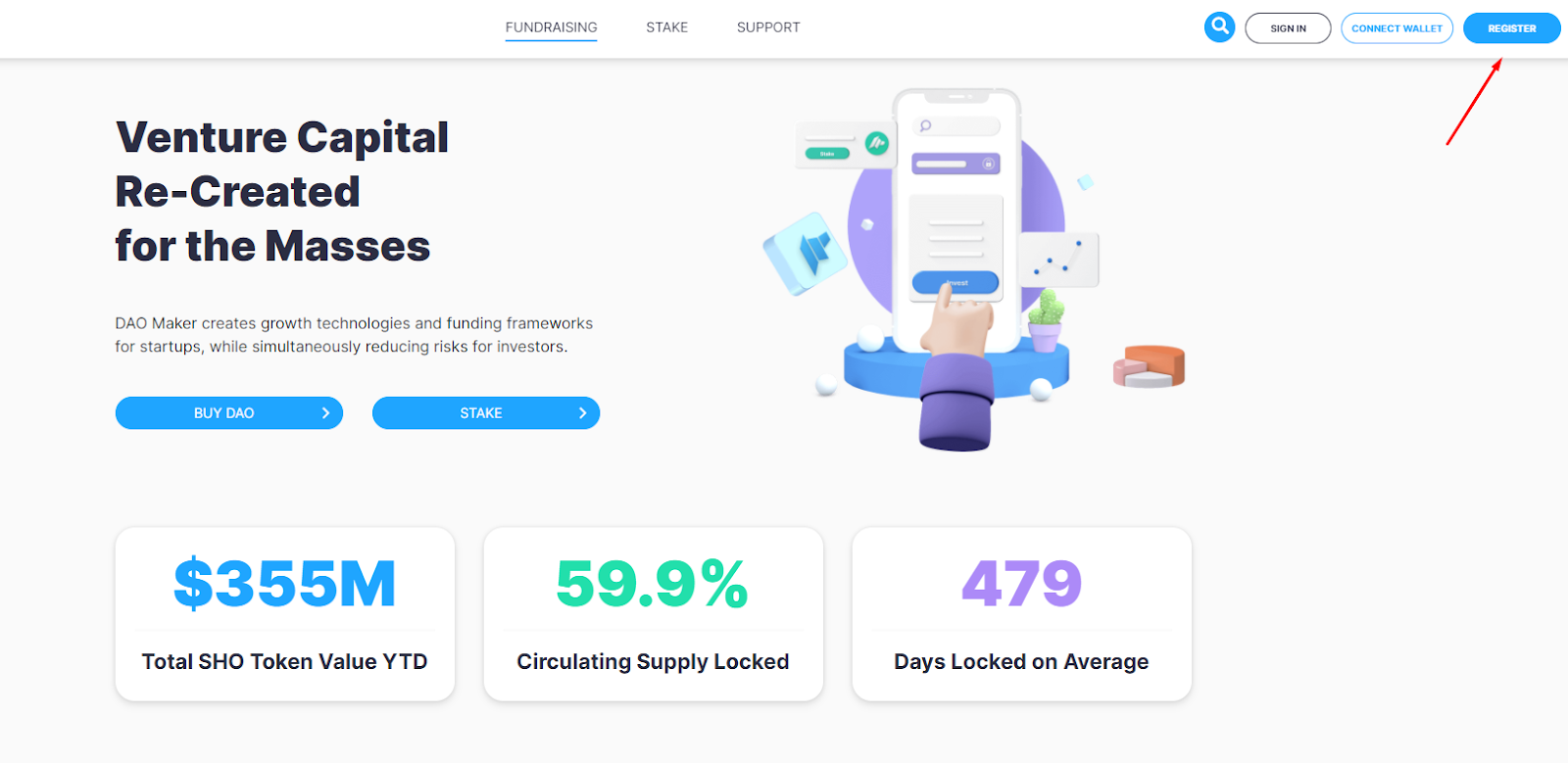 Step 2
Submit your KYC Documents and connect wallet


Step 3
Buy DAO coins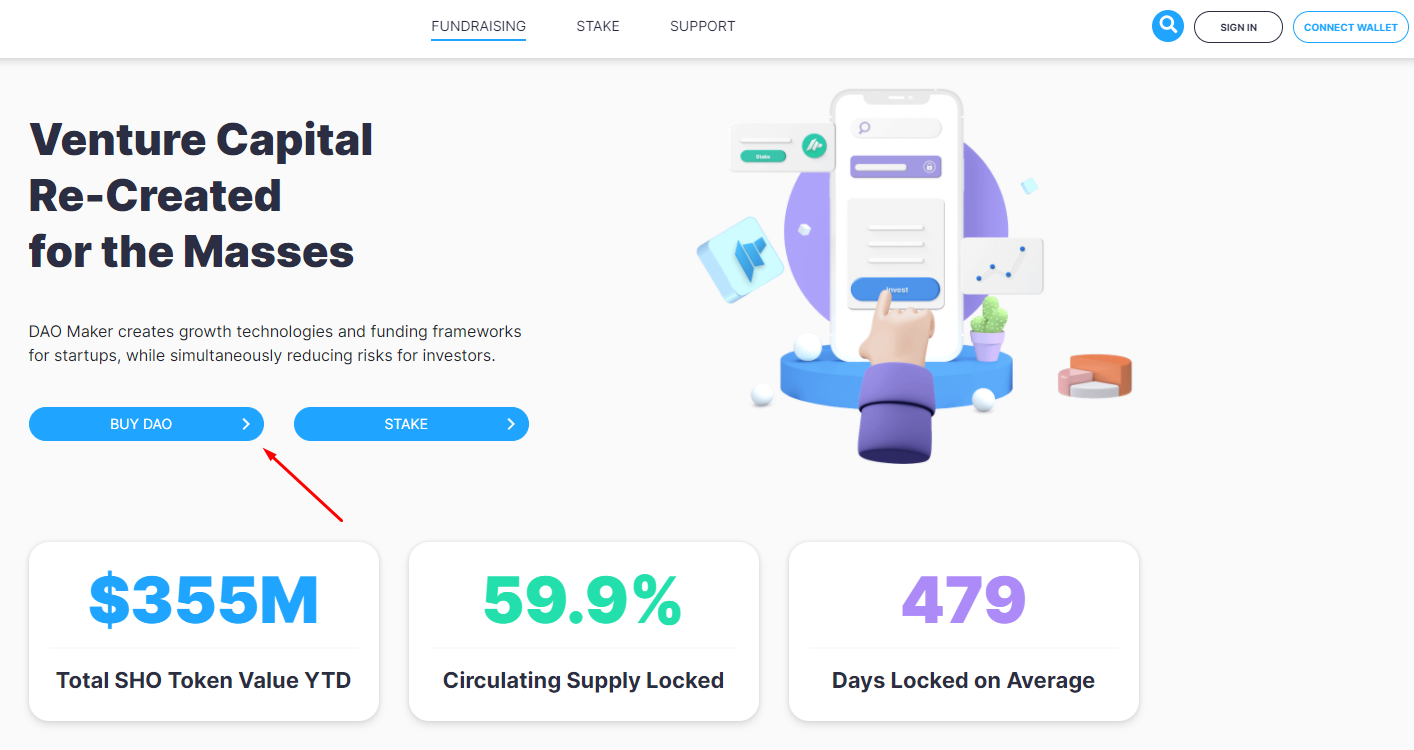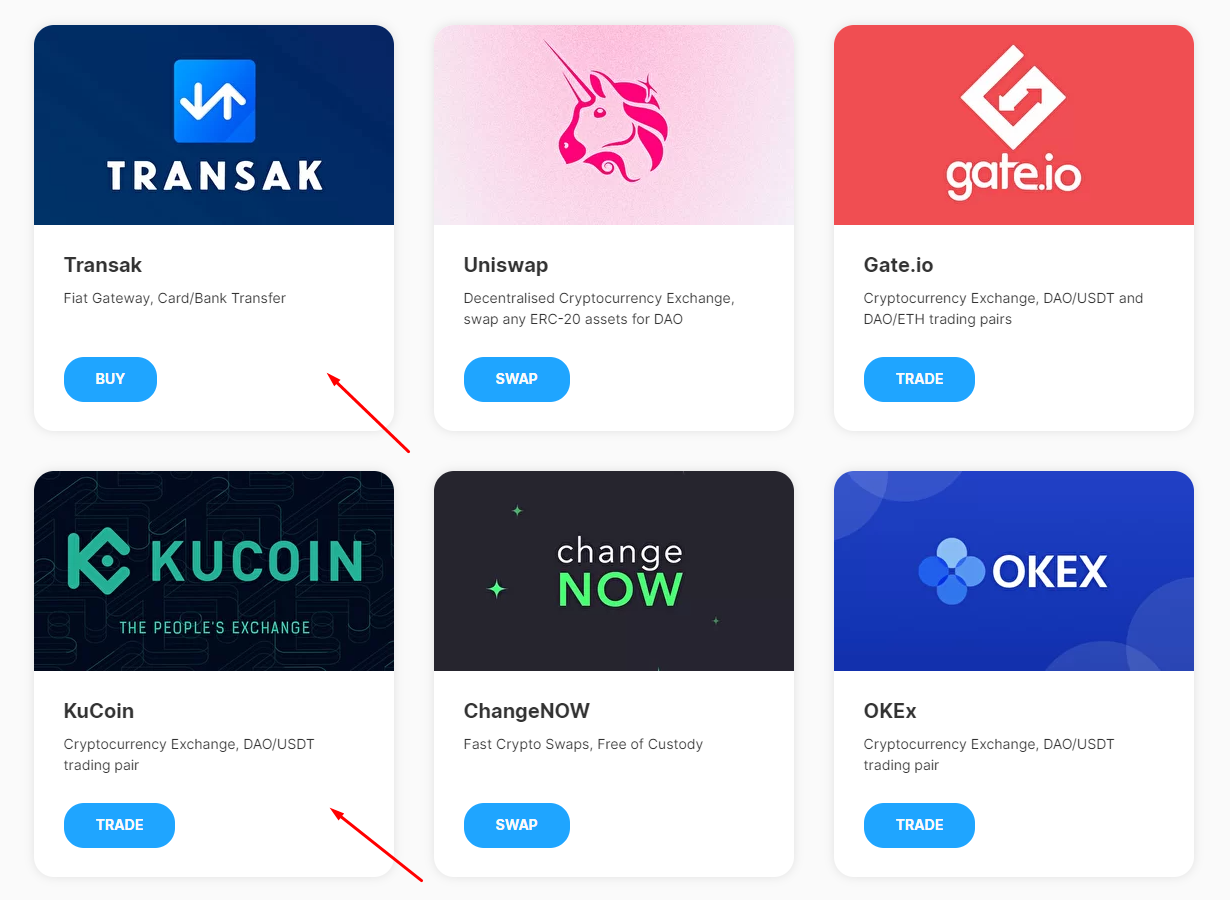 Use proven and secure exchanges and exchangers, I personally used the KUKOIN exchange
Step 4
Depending on the number of coins staked, you are assigned the appropriate Tier. The more coins, the higher the Tier. The higher the Tier the higher the percentage of allocation.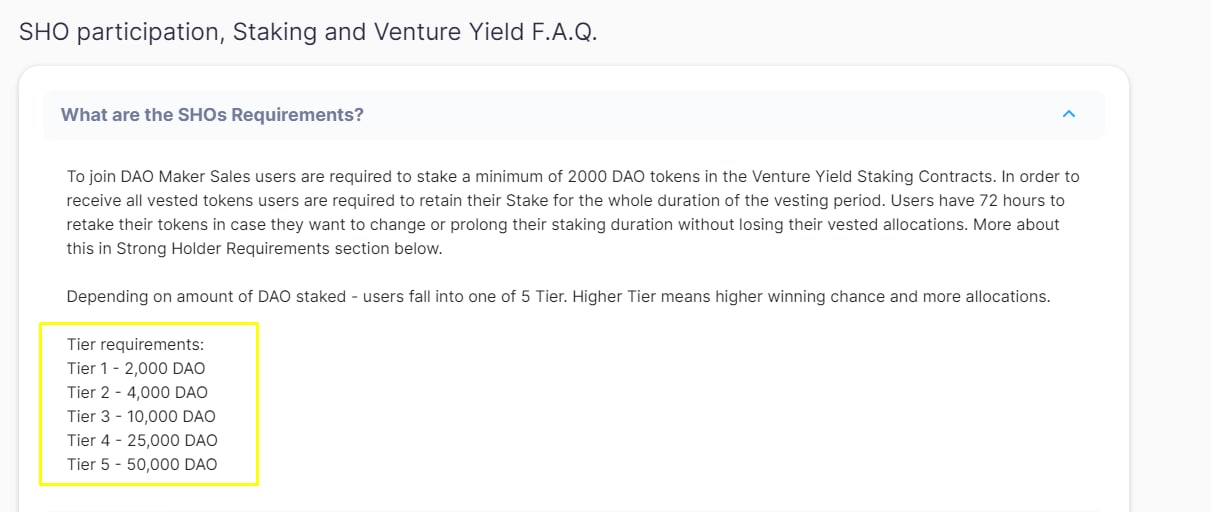 I staked 4,043 DAOs, and got a Tier 2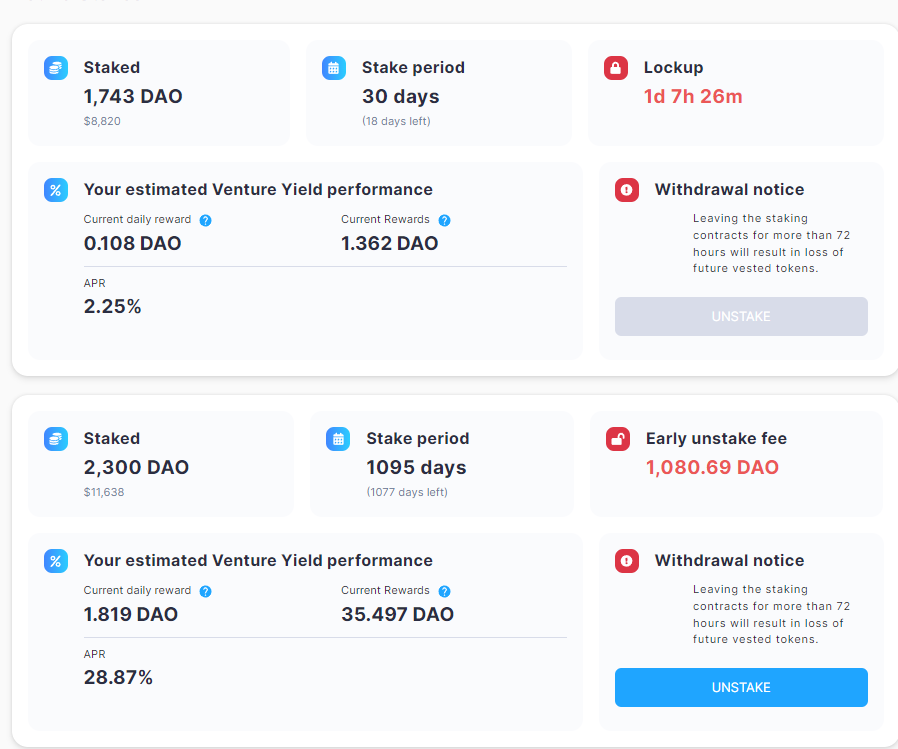 With a Tier 2 level, I have a 9.7% chance of getting an allocation.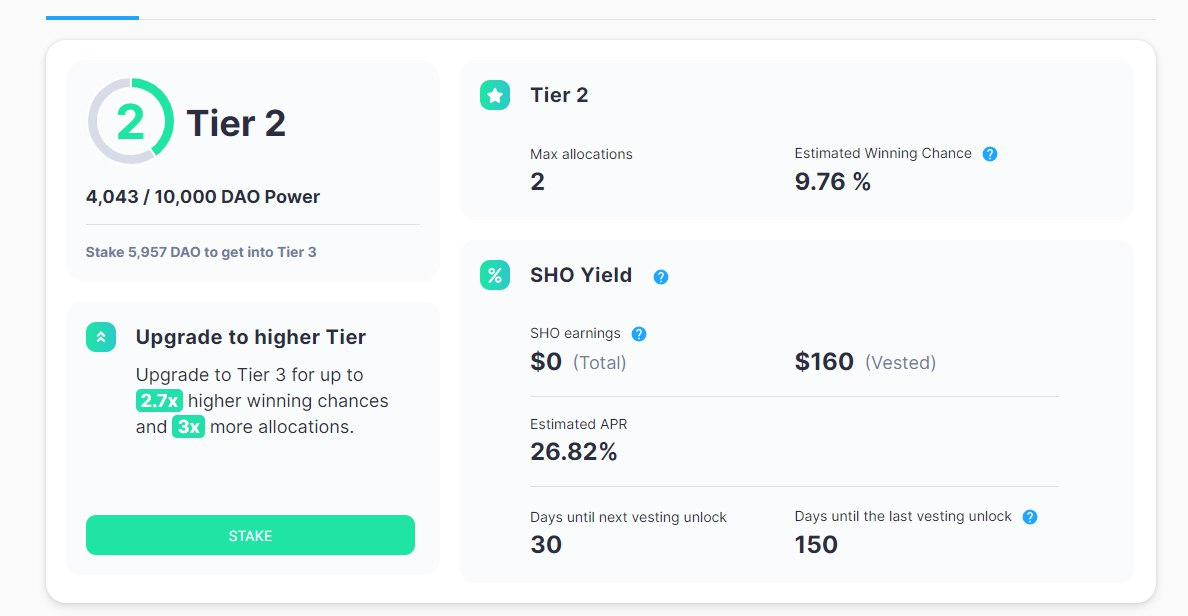 In my case, I will be able to get one out of every 10 allocations.
But at the same time, with the next Tier, the chances of winning greatly increase.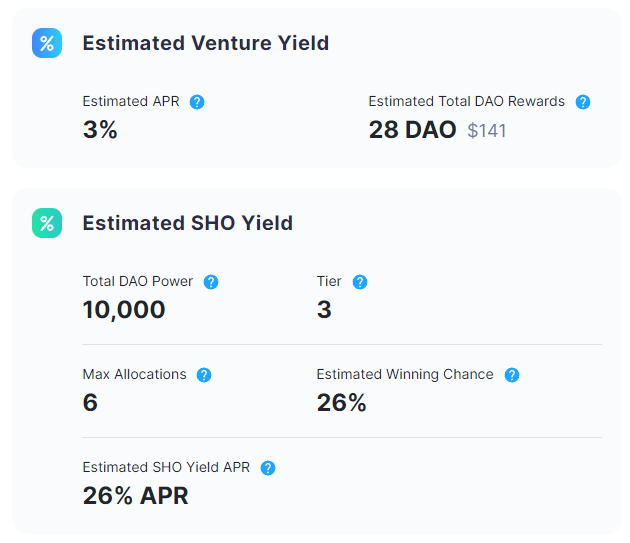 With Tier 3, the chance of winning an allocation increases to 26%. This means that you will be able to access every 4 allocations. If you want to invest in Dao Maker and start participating in launchpads, we recommend starting with Tier 3, as with a lower level your opportunities are greatly reduced.
Step 5
Once you have met all the necessary conditions, you can go to the FUNDRAISING tab and watch Live and Upcoming Sales.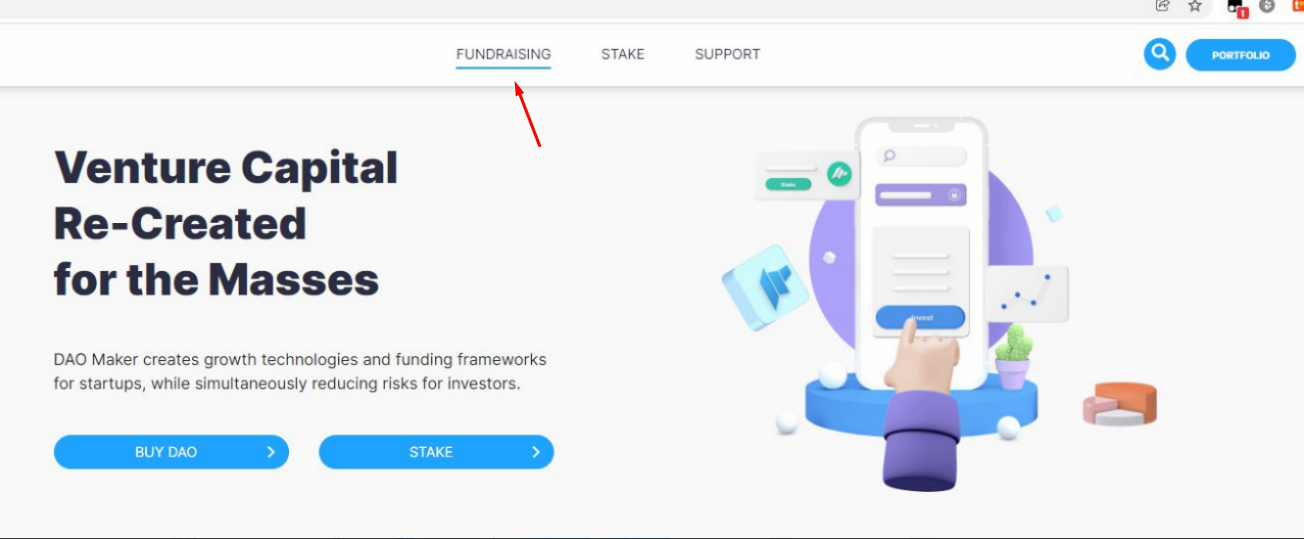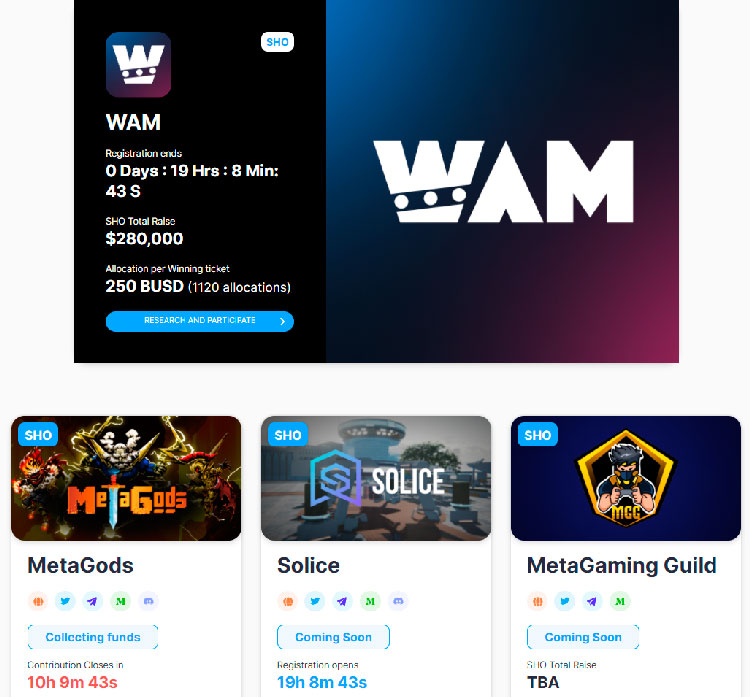 Step 6
By selecting the current project and going to its page, you can read all the information about the project and make decisions about participation.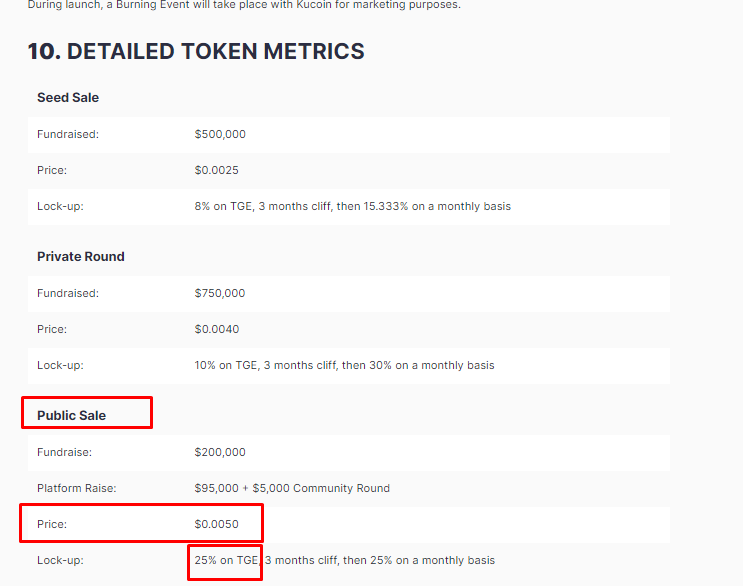 Step 7
If you have passed all the conditions and decided to participate, click the Participate button and agree to the terms of the project.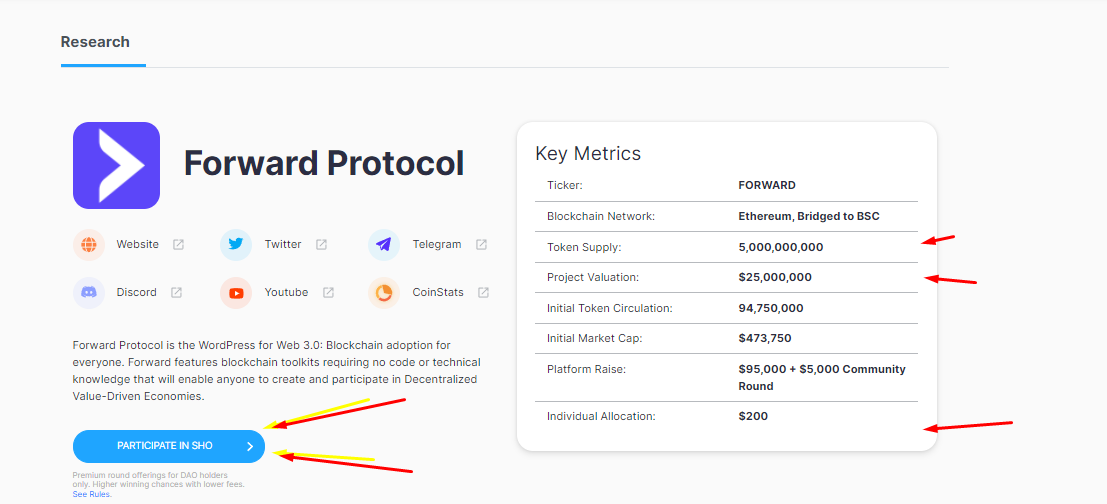 Step 8
The Portfolio tab will display a list of projects you have participated in and successful allocations.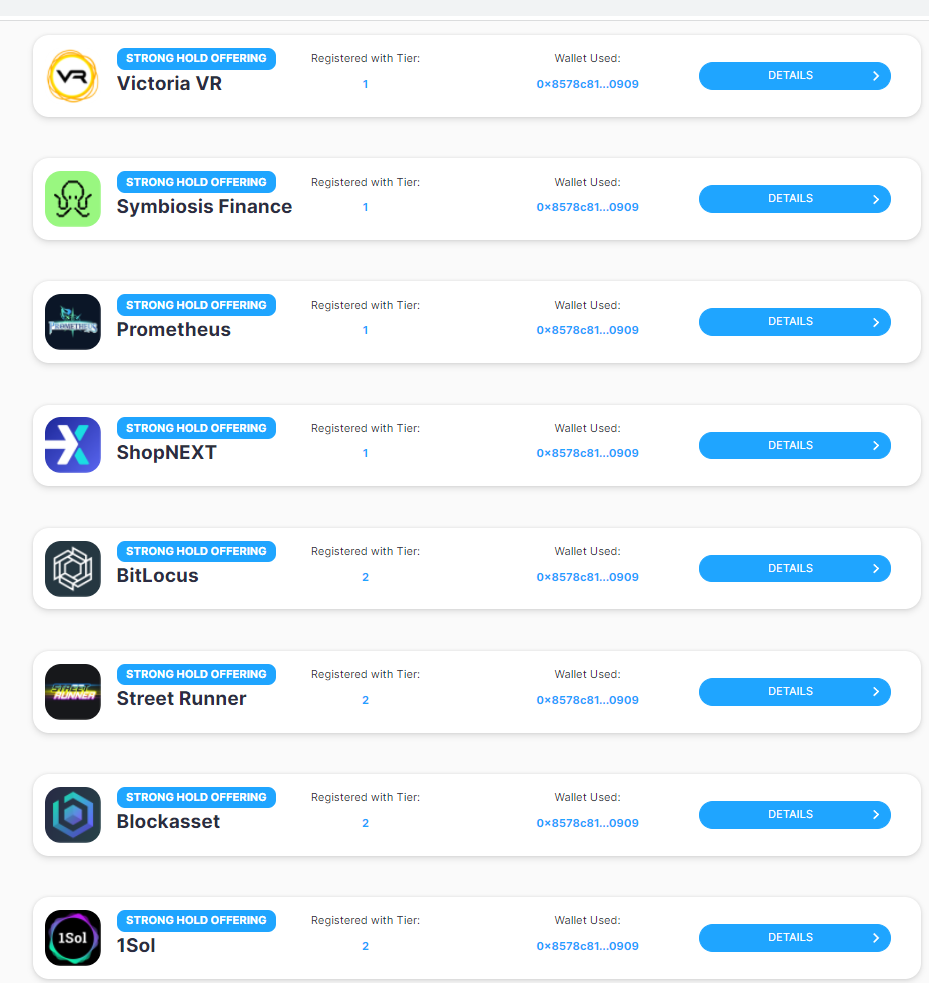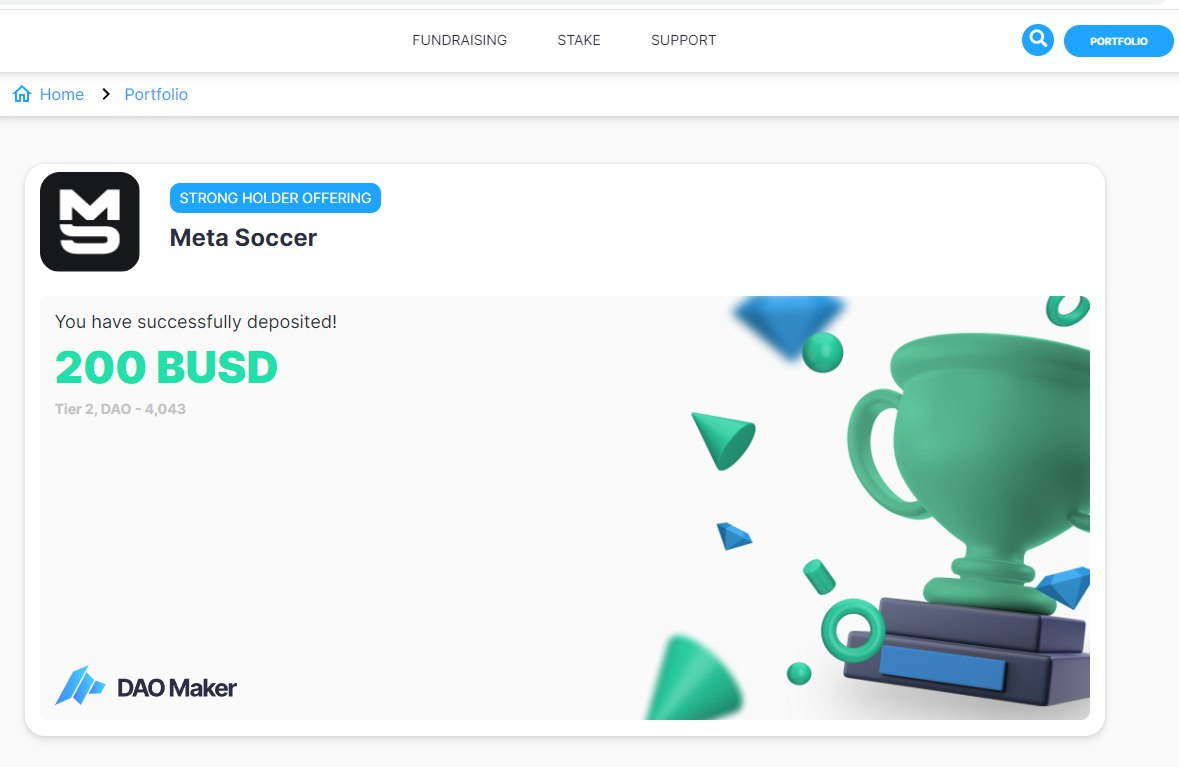 As an example, we won an allocation of 200 busd in the Meta Soccer project. Now, depending on the project, this amount can increase X5, X30, X100 times.
Summary
As you can see from the title and content of the article, I invested $20,000 in Dao Maker and so far I have managed to win one allocation in the Meta Soccer project for $200. At the moment I am waiting for the listing and I hope that this project will bring big profits. It will be interesting to see as an experiment what results await me in the future. In 3 months I will write a new article and show how much I managed to earn after listing the Meta Soccer project and in other allocations.
How to make 150-400% in a month investing in altcoins?
I want to show you our results so that you can see how profitable buying altcoins with great potential and low capitalization can be.
APT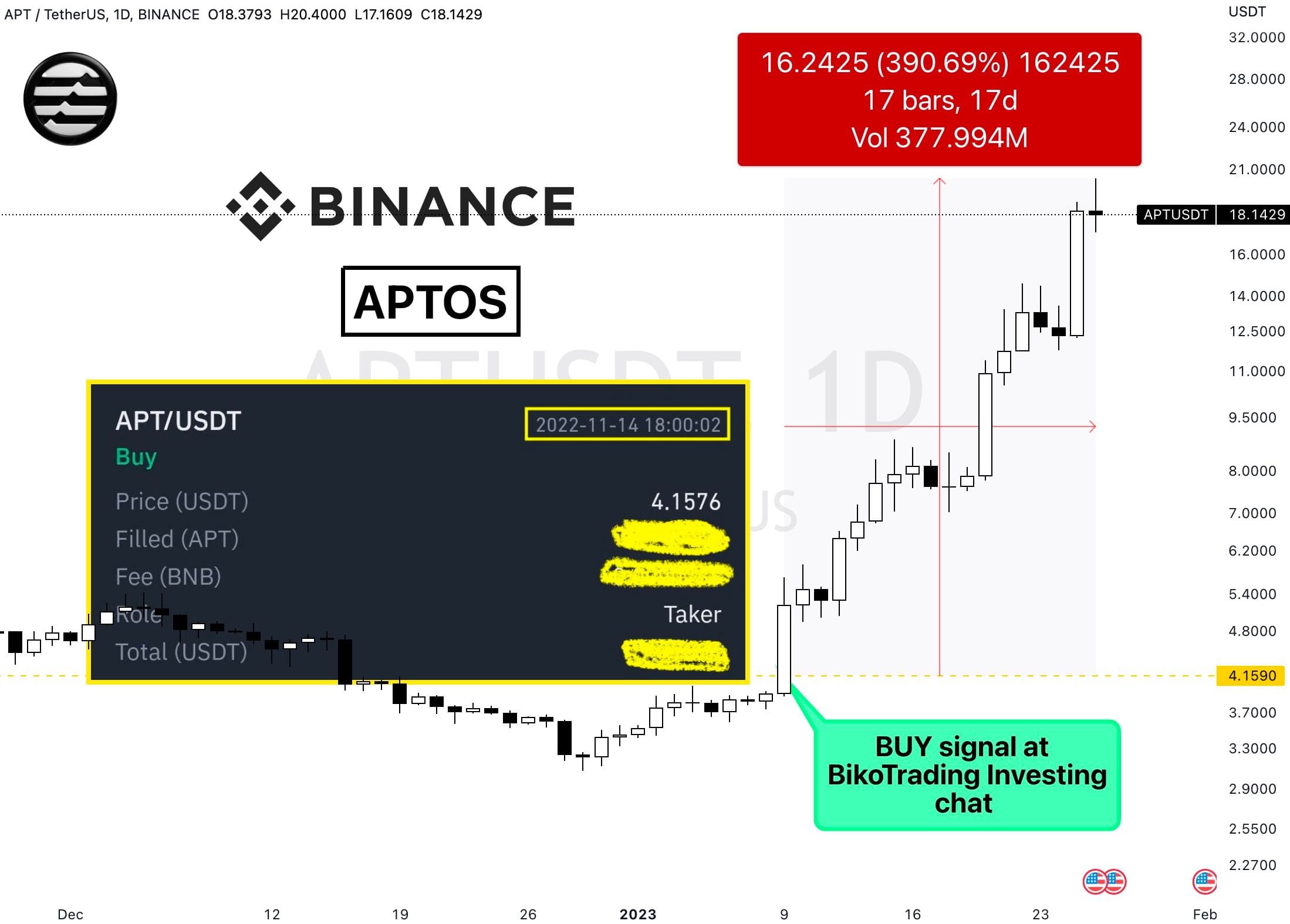 Aptos (APT) brings us +400% in just 17 days of growth. How is this possible? Because of its low initial value (capitalization). Before the growth, its capitalization was only $0.6 billion. For example, it takes years for Bitcoin (BTC) or Ethereum (ETH) to grow by 400%, while such unique altcoins can grow 4 times in just 2 weeks.
On the chart, you can see the price of our purchase and the results we got from this APT growth.
RNDR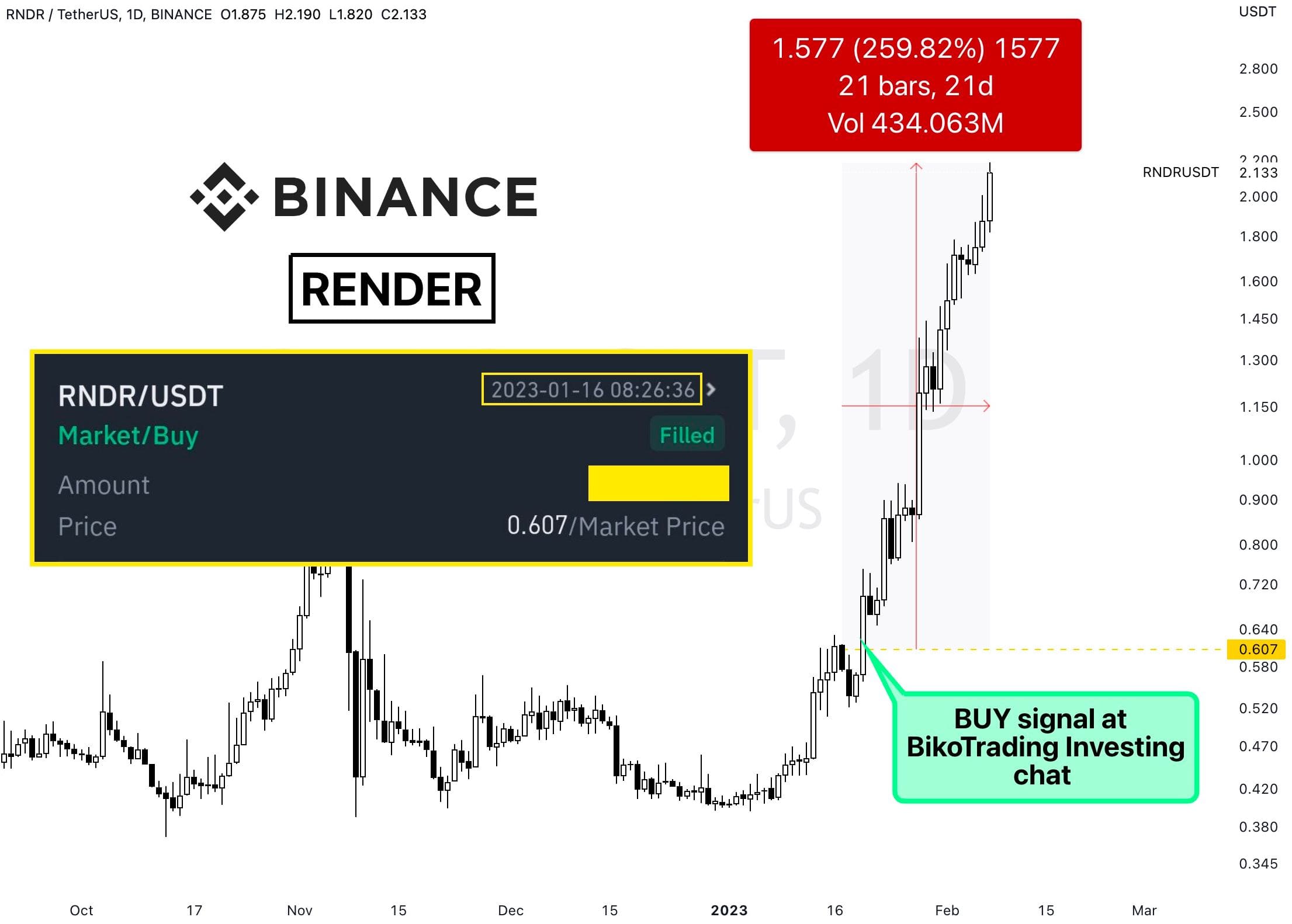 The next example is Render (RNDR), which has grown by +260%. The coin, with a total value of $350 million, almost tripled our deposit and reached $900 million in just 3 weeks!
Such growth is possible only on altcoins with great potential and low capitalization, which we select for members of the Altcoin Gems community. Don't miss out! Use the links below and unlock the secrets to earning on altcoin growth with our community! 
GET IT TODAY: