What is a trading strategy and why is your success 99% dependent on the right trading strategy?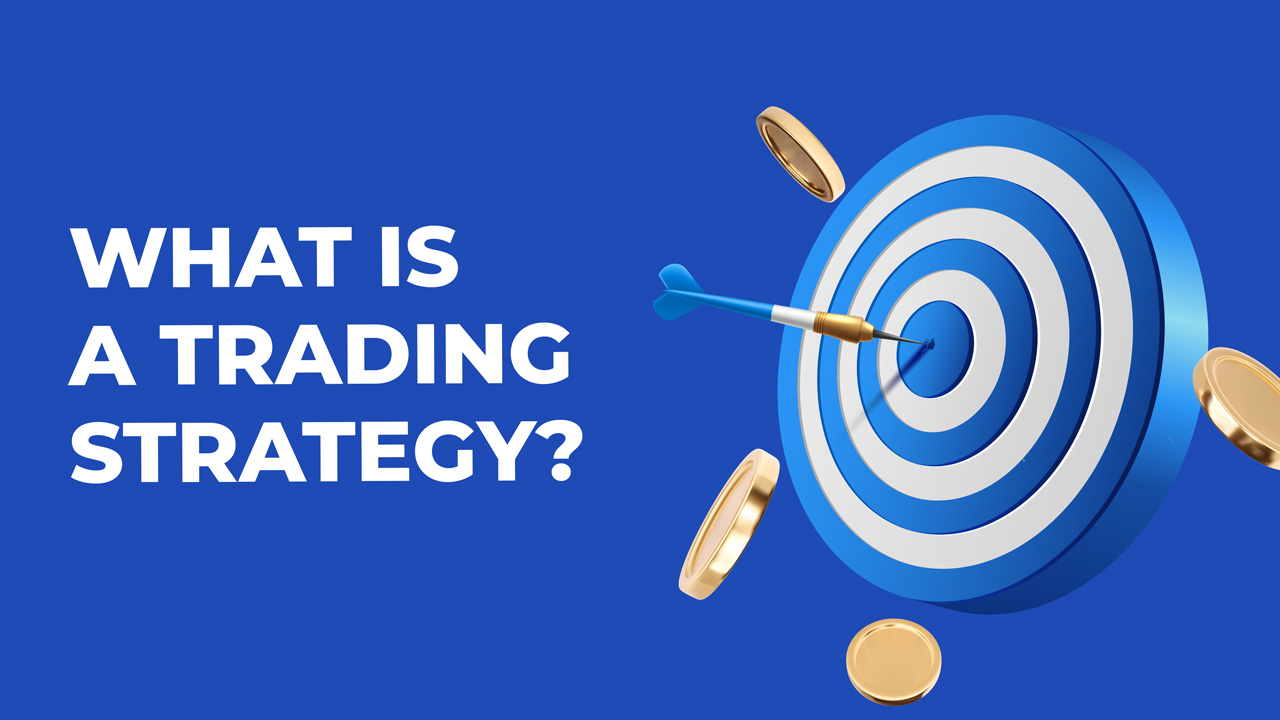 Most beginners, after registering on the cryptocurrency exchange, immediately begin to open trading deals. At the same time, almost 100% of beginners open trades based on their intuition and feelings. As a result, it leads to a complete loss of balance.
In this article we will explain the main issues:
What is a trading strategy?

What is a trading strategy for?

Types of trading strategies!
What is a trading strategy?
A trading strategy is a set of rules, or rather a clear plan of action, following which you must open and close your trading deals. Strategy is a must before trading. It is the presence of a trading strategy and following clear trading rules that allows you to earn steadily, while the lack of a trading strategy only leads to losses. 
When you open a trading chart for the first time, you will most likely see chaos with price fluctuations. But, this is not the case. The price follows certain laws and obeys the rules of psychology and emotions. Based on this, you can identify certain patterns of price behavior. On the basis of these laws and trade strategies are created.
An example: In the chart below you can see a clear resistance level (marked in white). After the level was tested as a resistance, the price began to gradually, with small candles, approach this level. As a result, there was a level breakout and a strong impulse rise in price by 25%.
Market participants have noticed that this pattern, in most cases, led to a breakout and an increase in the value of the asset. Thus, with the help of such patterns you can predict the future behavior of the price. Based on these patterns, trade strategies are created.  
It is worth noting that there are no strategies with 100% probability. Any strategy will bring unprofitable deals. The main task of the strategy is to bring more profit than loss in the long run.
SELF-EMPLOYED TRADING

We have prepared a mini course for you, to help you learn how to avoid mistakes made by 90% of traders. This is a vital starting point that will enable you to start earning money (more than what you lose). 

Grab our early bird offer before it is too late!
How to choose the right trading strategy?
There are a very large number of traders in the world, according to TradingView alone, the platform is visited by more than 30 million traders every month. Based on this, we can say with confidence that the number of different trading strategies is not less. 
Strategies have a large number of classifications and are divided into: 
By availability
- unique (individual trading systems)
- well-known (public and popular trading systems)
By style of analysis
- technical analysis (including chart analysis, indicators, trade levels and price patterns)
- fundamental analysis (external and internal fundamental factors that have some influence on the price)
- mixed
By trading period
- scalping, intraday trading (trades that open and close during the day, this type of trading is suitable for traders who are willing to engage in active trading and spend all their time)
- swing trading (trades can last several days, a type of trading that does not require constant presence in front of the monitor)
- medium-term, long-term trading (trades that are worth keeping for a long period of time, type of trade that requires only a few hours of analysis per week/month)
And this is only a small part of the classification. What trading strategy is right for you personally? There is no single right answer to this question, it all depends on your personal desire, understanding, experience and of course the time you are willing to devote. Below we will tell you about our personal trading strategies and show you the real cases of our trades.
Best trading strategies from BikoTrading
Our first trading strategy-breakout. The strategy is based on the rules of technical analysis. The main essence of the strategy is the breakout of support and resistance levels.
Example: The chart above shows the trend line that acted as a resistance. Breaking the trend line was a good opportunity to open a position. If you want to learn the complete instructions for using the breakdown strategy, go here!
One more strategy that we use - false breakout. The strategy is also based on the rules of technical analysis. The essence of the strategy is quite similar to the breakout strategy. You probably already guessed from the name. The position is opened after the price has broken the level of support or resistance and immediately went in the opposite direction.
Example: The chart shows a clear level of support ($29,967). The price made a false level breakout several times. In both cases there was a good opportunity to open a position. If you want to learn the complete instructions for using the wrong breakdown strategy, go here!
Our cases
Case #1
Case #2
Case #3
Case #4 
THE ADVANCED BIKOTRADING CLUB
Led by Yuriy Bishko — is the place where you can make profit on a daily basis by exploring Yuriy's upcoming trades on futures, along with using his trading plans for bull & bear markets …even if you have no prior experience..
Join today as we are offering themost affordable package you could currently find online!