The best crypto scalping strategy for beginners. Bounce from a size
By Yuriy Bishko Updated November 17, 2022
BikoTrading Academy
Scalping is a trading style that allows you to make money from short-term price movements. A scalping strategy is a set of rules and tools that are used to open and close trades.
In this article I will show you a ready-made trading strategy that you can already use. This strategy gives you the opportunity to earn on both falls and rises of any cryptocurrency.
Main issues:
What does "Big size" mean?
Bounce from a size strategy explanation
The real trades using Bounce from a size scalping strategy
How to use DOM and Footprint?
A big size is a large buy or sell order from a big player who wants to move the price in their favor. Tools like DOM and Footprint help identify big orders and open trades with a big player. These tools increase your chances of earning by 90%.
WATCH NOW: This Scalping Strategy Will Make You Millions - Bounce From a Size
Bounce from a size strategy explanation
The bounce from a size strategy is quite easy, so even a beginner can figure it out. You need just two tools to use this strategy:
Depth of market (DOM) is the main scalpers tool, which shows the real-time (live) traders orders to buy or to sell crypto
Footprint is a tool that shows at what price a lot of cryptocurrencies have already been bought or sold. This tool helps to identify huge support and resistance levels for the price, where the price will start its rise or fall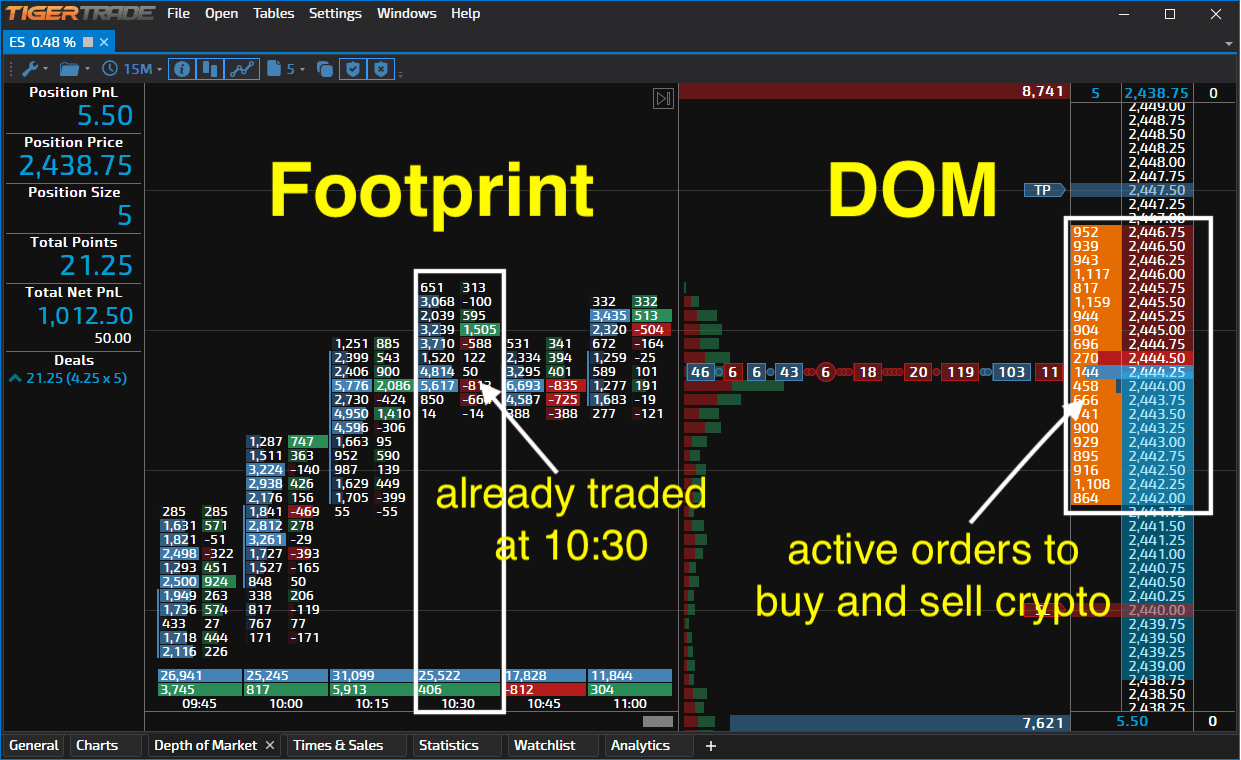 Now I will try to explain to you the Bounce from a size strategy using simple examples.
1. You open a chart of any cryptocurrency. Take for example the largest cryptocurrency Bitcoin. With the DOM, you see a huge sell order at $22,000 for 1,300 BTC. As you can see, this is a huge sell order and a major player placed it in order to turn the price down, and with a high probability this will happen.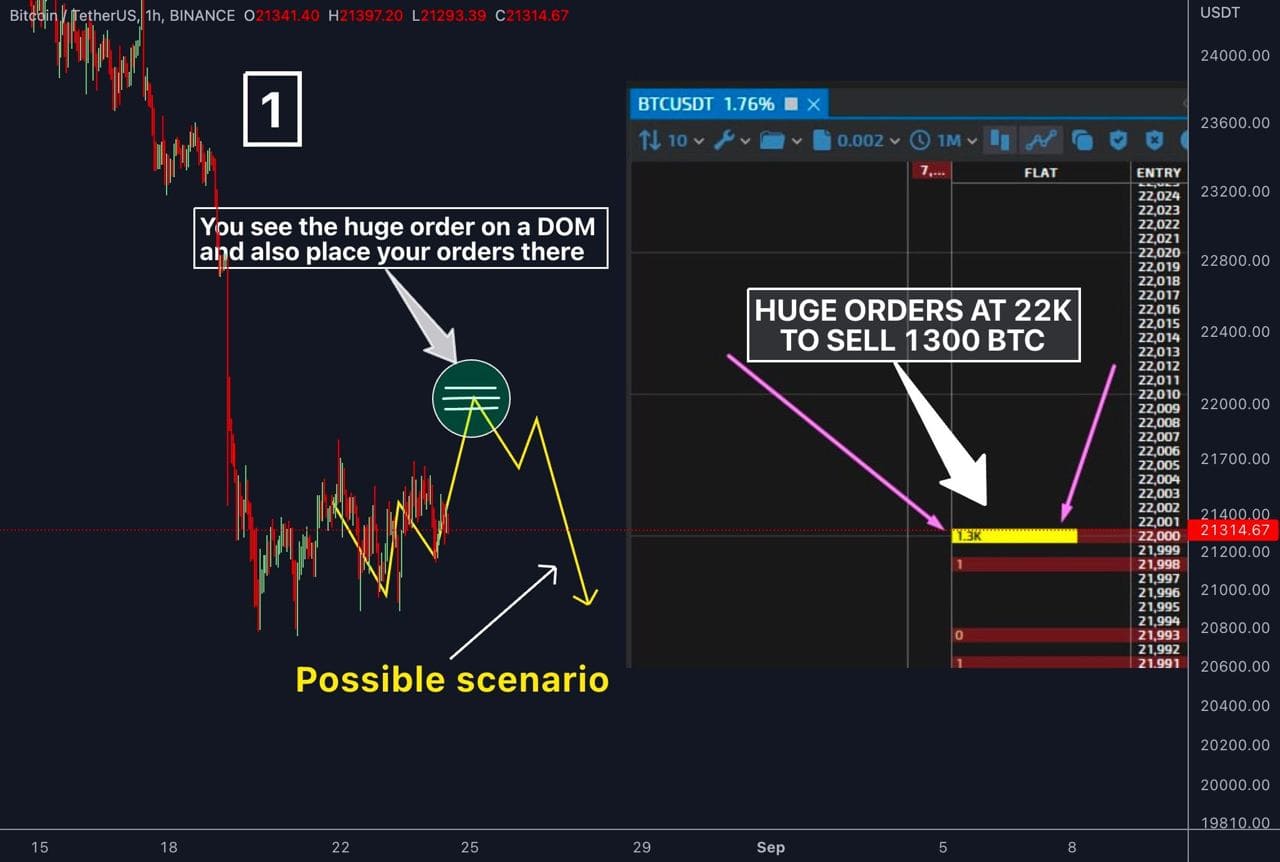 What are your actions? You also place your order to make money on a price reversal along with a big player.
2. It is necessary to wait until the price approaches the huge orders of a big player and yours. As we can see on the chart, the price bounced off this orders at $22,000 and fell by -6%.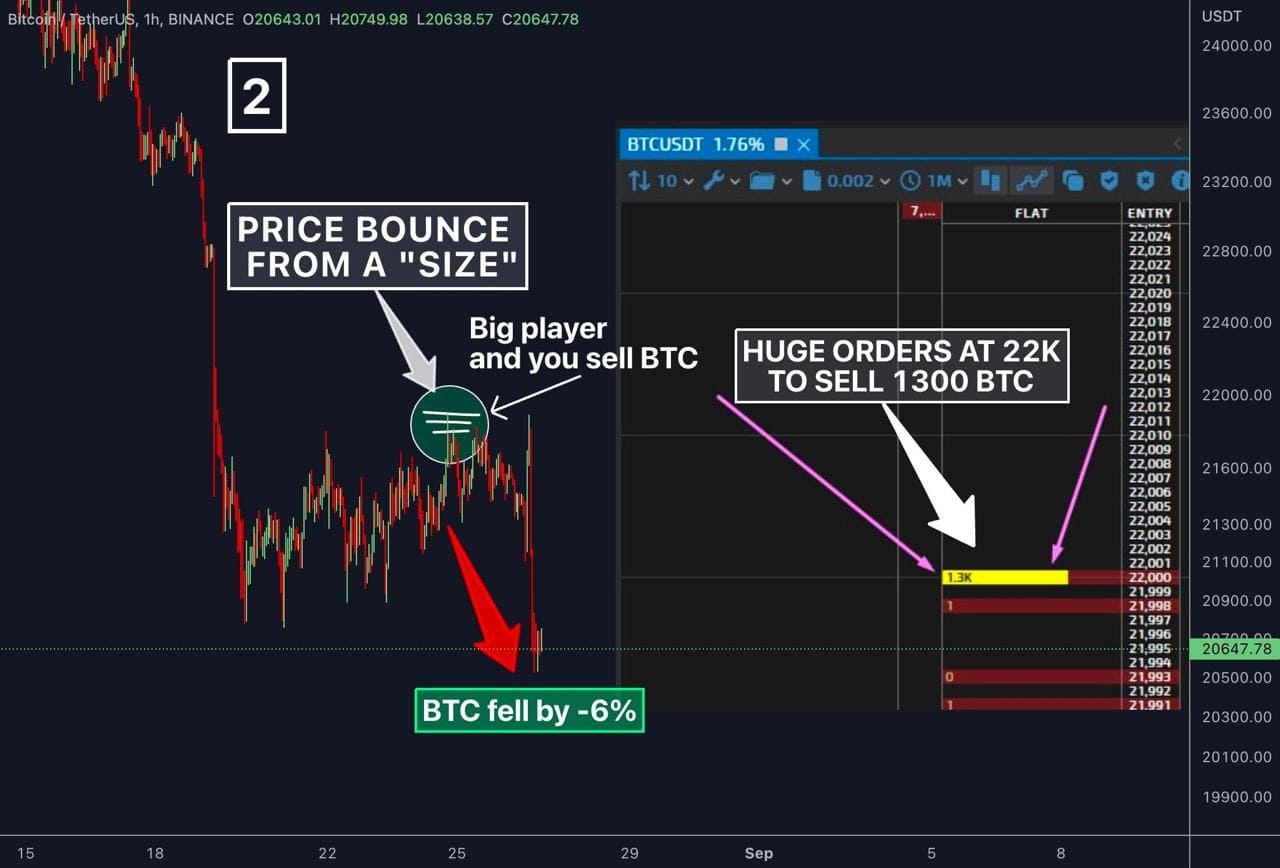 If you opened your trade on time, you could easily earn +6% with this strategy. But if you learn how to use leverage, you can earn much more.
While you are still learning how to trade, I recommend you to join our Telegram channel with FREE crypto signals. This is where I send my live trades, which you can repeat. The bonus is that you will learn trading with experienced traders and learn how to use professional tools like DOM and Footprint. Click here to get FREE crypto signals in TELEGRAM!
The real trades using Bounce from a size scalping strategy
I have selected some trading examples for you from our FREE crypto signals channel. With these examples you can see how well the Bounce from a size strategy works using the DOM and Footprint tools.
Example #1. Long trade on AVAX. I saw a huge buy order of 86k coins. All I had to do was wait for the price to come up to this big player's order. Shared this trade in my free telegram channel.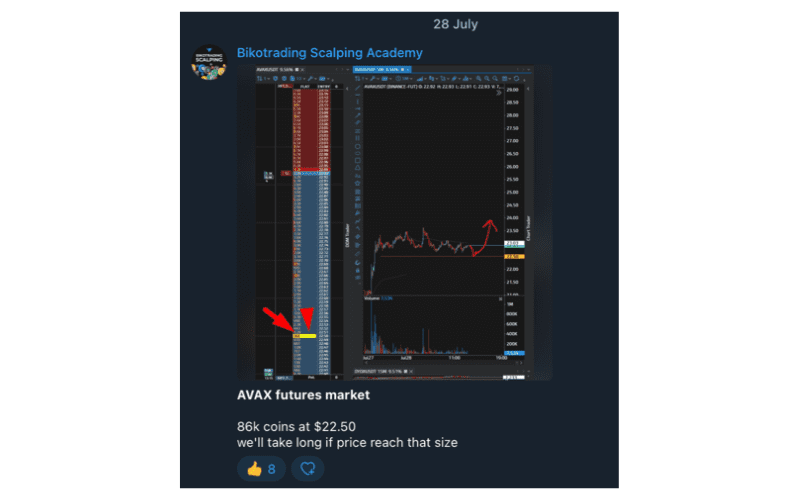 After that, the price came up to the order and bounced back quickly, but we managed to open our long positions. We made 12% profit from only 1 trade in the end. The members and I made profit!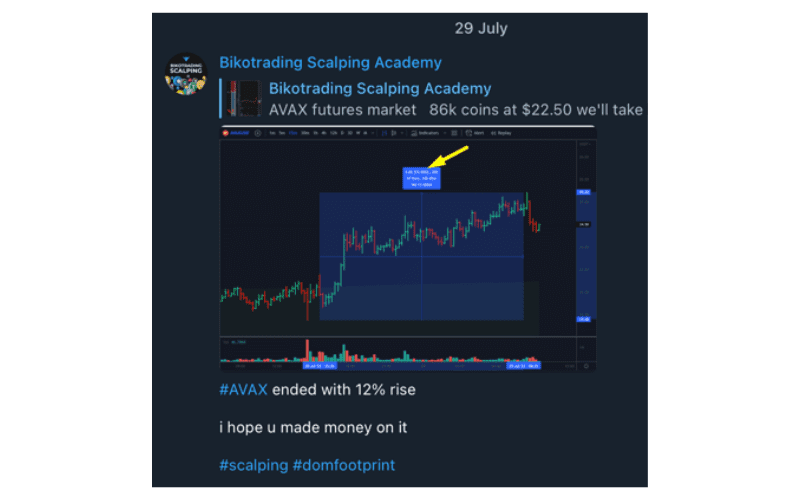 Example #2. Long trade on Bitcoin. The price of this cryptocurrency had been falling for some time and reached strong support from a big player. When I saw a huge buy order, I immediately entered the trade with a short stop loss. Also, shared this setup to the channel.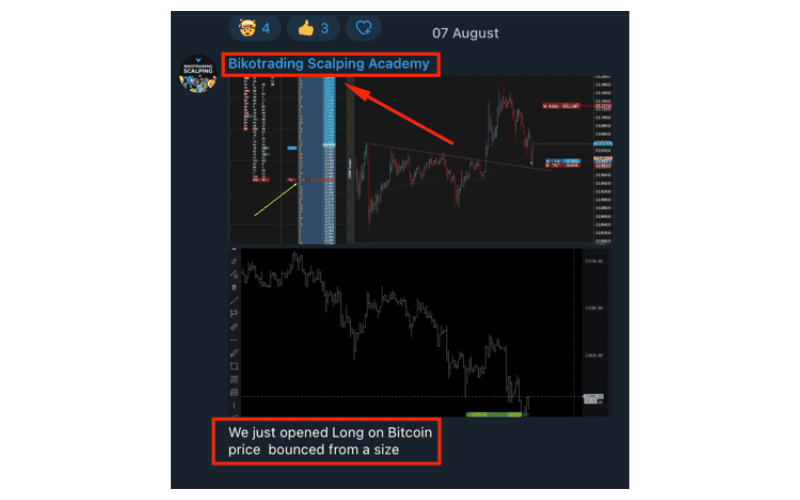 As a result, all group members took profit in parts to get maximum profit from the movement. Easy trade with +$266 profit in few hours.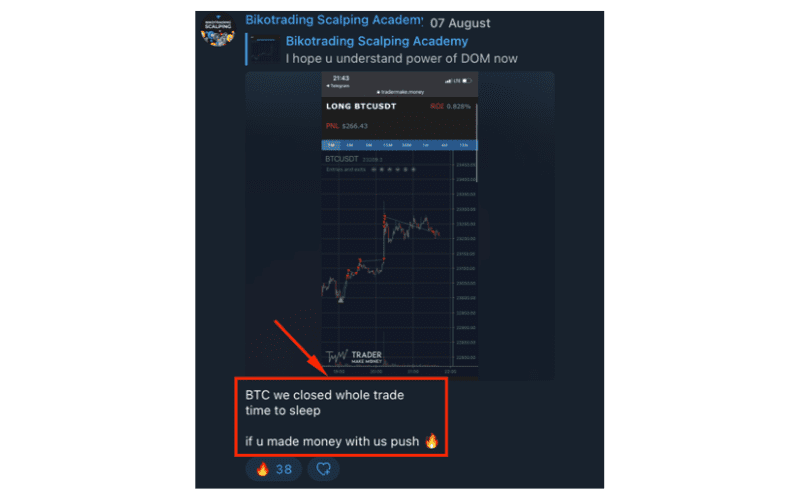 More than 2,000 beginners are earning and learning at the same time with the help of these live trades. Be part of the team and join me in the Telegram channel with FREE crypto signals.
How to use DOM and Footprint?
In order to use DOM and Footprint, I recommend installing one of the traiding programs. Trading programs allow you to buy and sell cryptocurrencies fast, as well as use charts for technical analysis, add indicators and, most importantly, use the DOM and Footprint tools.
WATCH NOW: CScalp & TigerTrade Review - The Best Scalping Software Available ! DOM Footprint Trading
Most often I use Tiger.Trade. By installing the program, you can:
immediately connect to any popular crypto exchange for convenient trading. I recommend using the biggest of them: Binance and ByBit

set up a free demo account (simulator) for trading on a virtual account. This is the best tool for the beginner in trading which allow you to not lost money during the studying period
get access to technical analysis tools: trend lines, chart patterns, Fibonacci levels
use any classic indicators: VWAP, Cumulative delta, Volume indicator etc.
And these are just the main benefits that you will get by installing this trading program. Also, Tiger.Trade is a rare program that is available for trading on macOS (Apple).
Summary
Friends, this simple strategy with the DOM and Footprint will help you increase your profitability in trading by up to 90%, as it will help you identify a big player and open a trade with him in the same direction.
If you are just starting your journey into trading, join our Telegram channel with free crypto signals NOW. Here you'll learn how to use the tools in scalping, take your trading skills to the next level for now. Always be on the right side of the trade!